We have been waiting for our butcher shop at the end of our street to open for about a year. Well, today was the day, they finally turned on the open sign. We went in and they weren't quite fully stocked, but they had a few steaks to choose from. Oh ya, and they sale big bags of Royal Oak!
So, the package...
Marinating...
Trex'd and some amazing mac & cheese for a side(girlfriend had the other half)...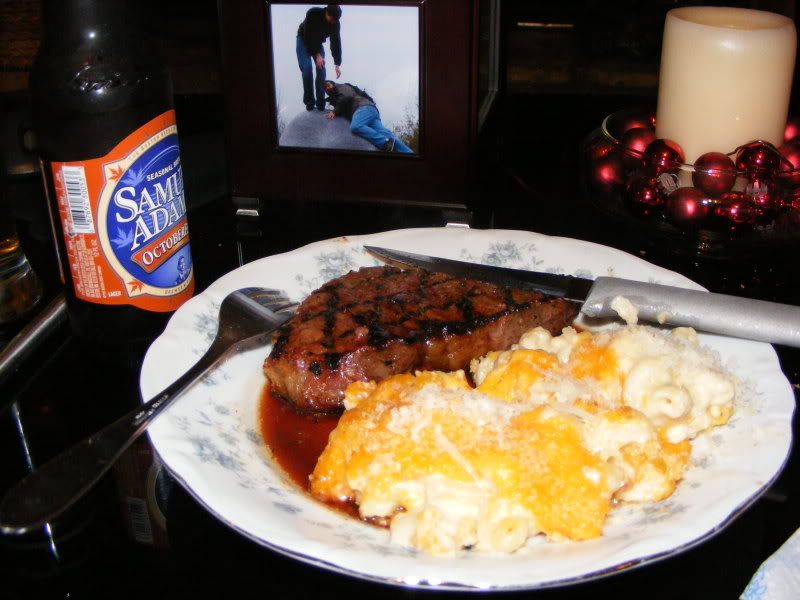 Savoring every last bite...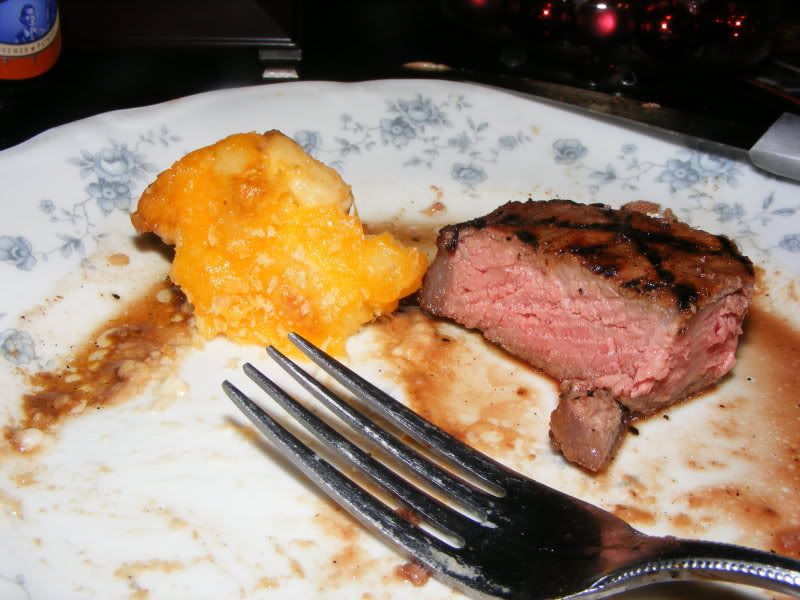 It was a great steak, we will be back to check out there fully stocked shelves and hope to help support them at least twice a week. They are directly across the street from our gym, so it is a nice way to reward ourselves for actually making it to the gym. :laugh: