As most of you know, I am the worlds best silicon baker and melter!
Silicon molds tremble in fear at the mere sight of me. (some cats do too!) LC decided to do some skirt steaks on the mini for dinner. I got the mini set up for her and lit it. She asked how long it would take to ramp up to high. I told her she had 30 minutes or so. After puttzing around in the kitchen for the next hour and a half, she grab the bag of marinated skirt steak and headed out to the mini.
OH HONEY? I THINK THE GASKET IS FRIED! came a voice from the porch. Fried is not the term I would use. VAPORIZED is what happened.
The only thing left, of what used to be the gasket, was a few stalactites hanging from the dome. This is what the mini looked like the next day.
The dripage you see on the inside WAS the gasket. When I scraped of the residue, there was no material on the base or the dome. My first attempt at replacing the gasket was not well thought out as LC pointed out.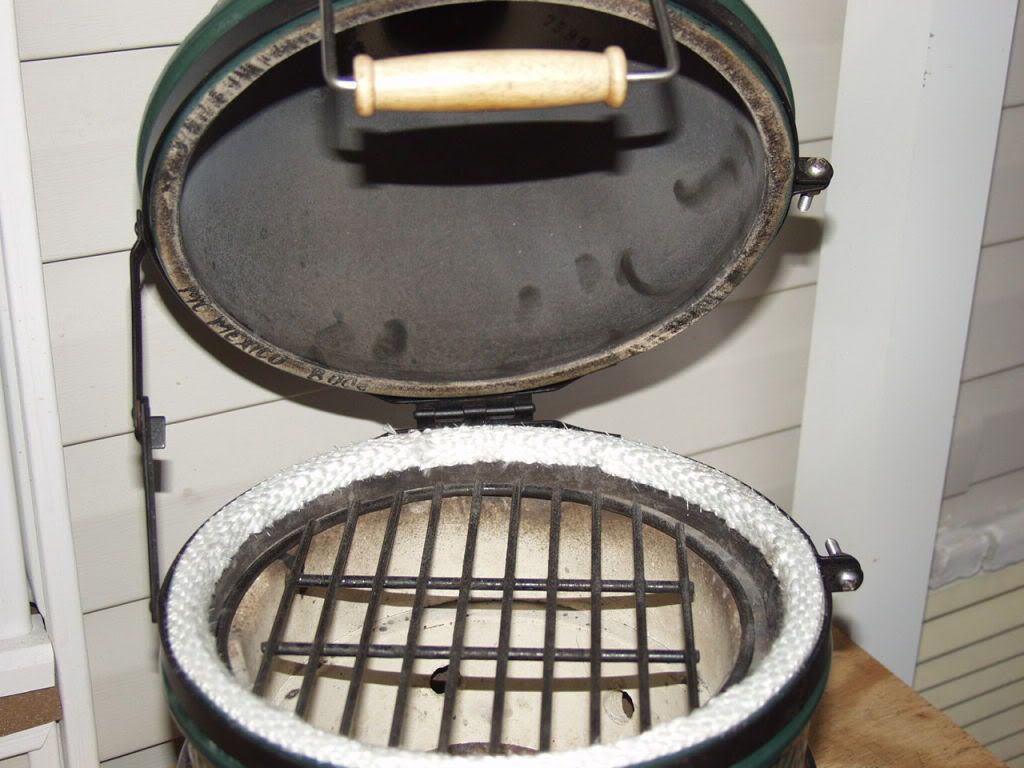 As nice as this looks, there is gasket material INSIDE the egg. Not a good thang. LC said, "why don't you put the gasket overage on the outside and put the band over it? Hmmmmmmmmmm. So I ripped off the gasket and cut a new one. Here is how it came out.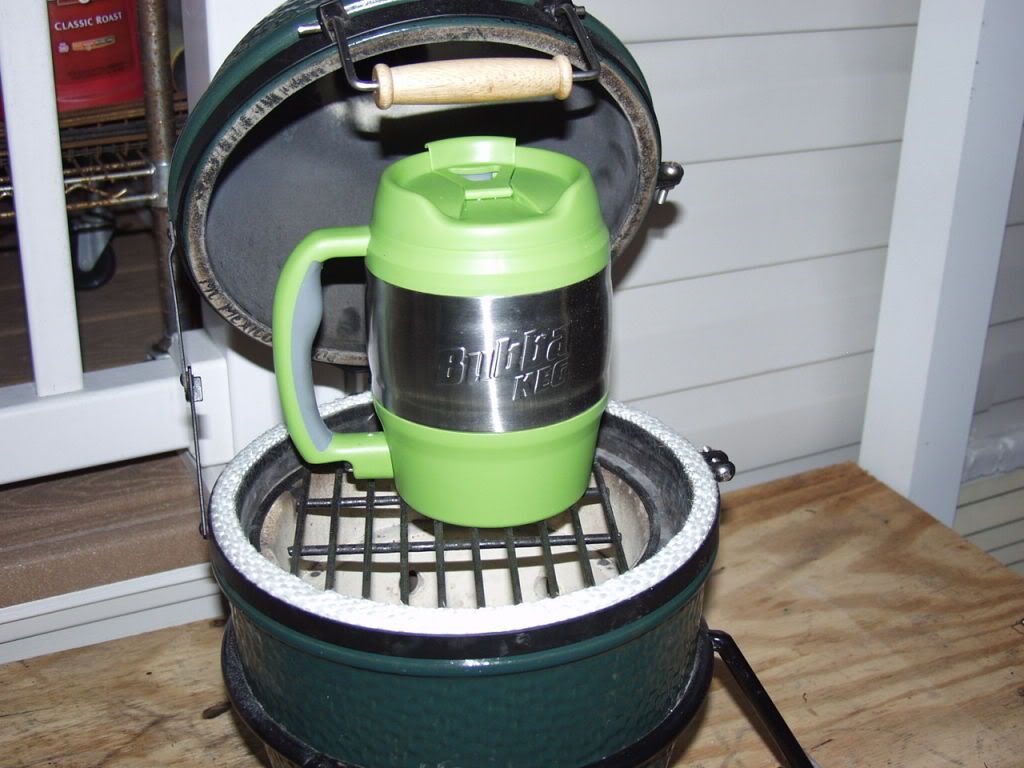 I hate it when she is right! So if any of my mini egg friends have melted their gaskets, this may be a solution. :woohoo: :woohoo:
SEE YOU IN FLORIDA, March 14th and 15th 2014
http://www.sunshinestateeggfest.com
You must master temp, smoke, and time to achive moisture, taste, and texture! Visit www.bubbatim.com for BRISKET HELP