I finally decided it was time to do my first brisket. I went to the market and all they had were flats, so I bought a 4 pound one. I seasoned it with Dizzy Pig's Raising the Steaks, some turbinado sugar, and then added some prepared mustard.
Cooked indirect at 225-250 grate for 10 hours until it reached 200 degrees. It came out excellent.
Here is the starting picture: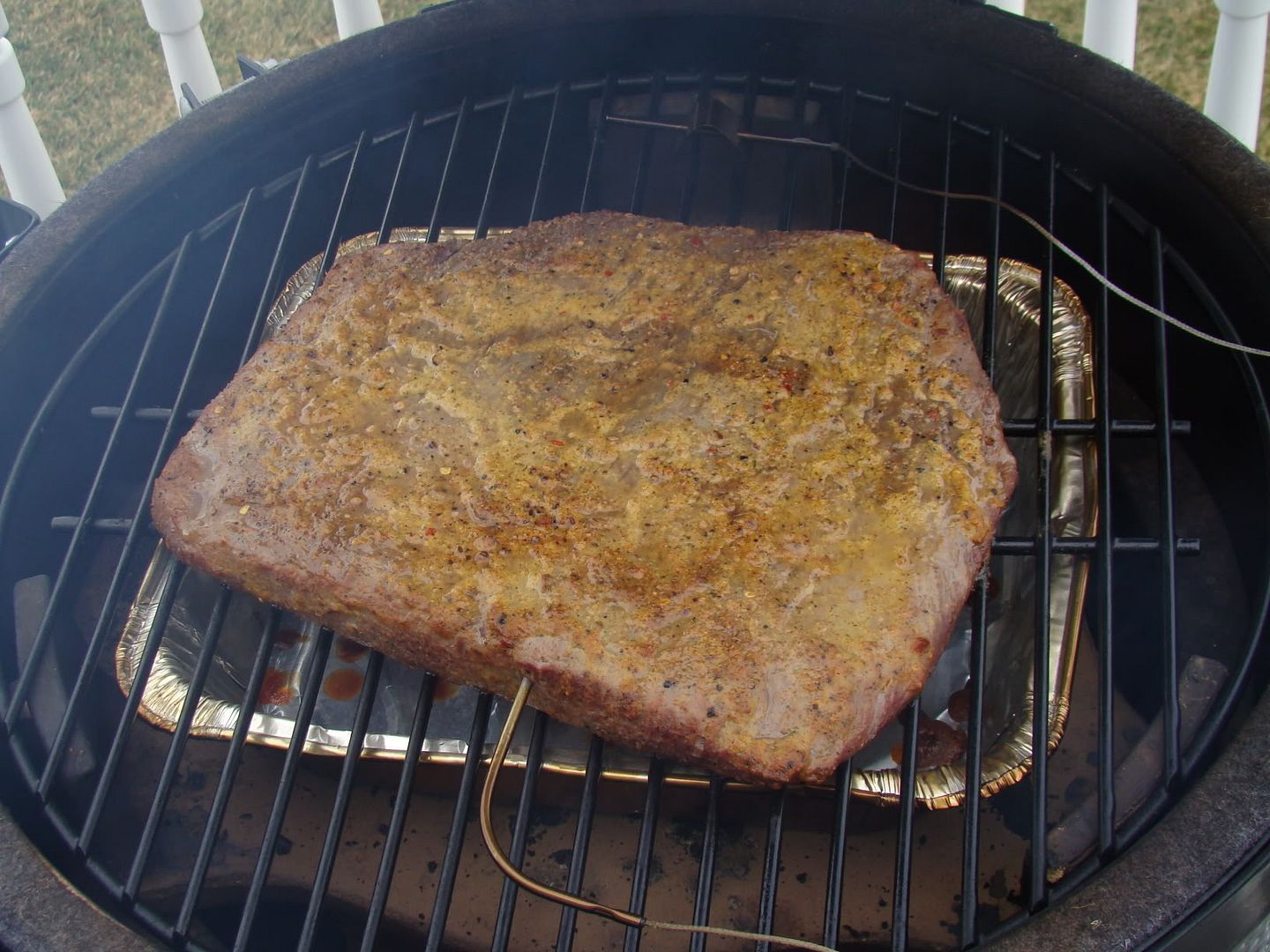 And the finish: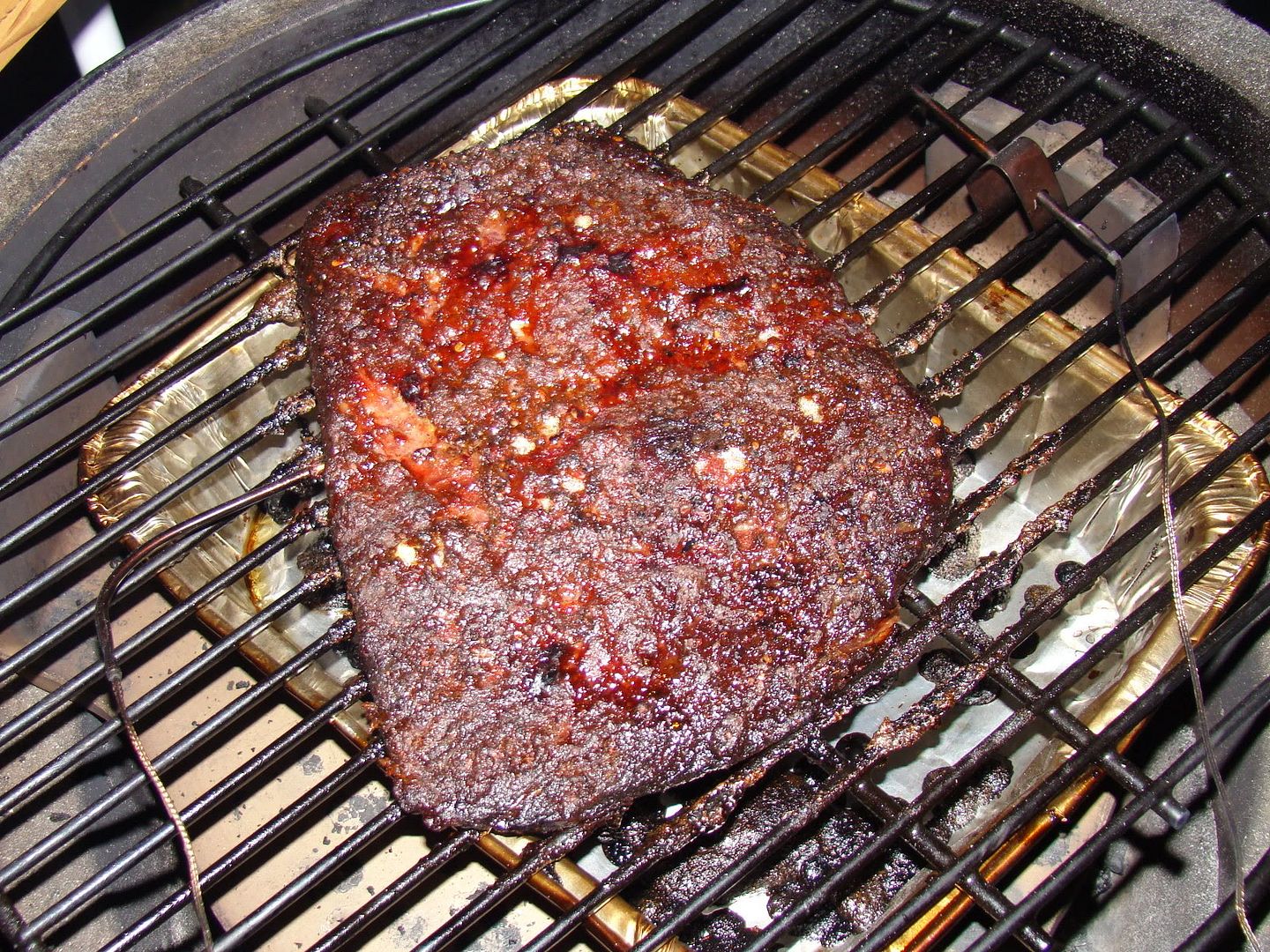 Served it with baby garlic potatoes cooked on the BGE. It smelled so good, that I didn't want to take the time to get a picture of a serving plate.
Thanks to everyone for their posts on brisket advice that I have been reading for the last few days.
Barry