Mad Max, that is! I'm cooking a turkey at the Parent's house this Thanksgiving. First one I've been home for in seven years.
0600 Had to use the Coleman lantern when the egg was lit...
0630 Brought Mr. Turkey out of the top secret brining facility... (aka "The Garage")
0730 Wow, my breasts are cold! And I'm all buttery!
0800 14lb turkey vs medium egg? Who will reign supreme?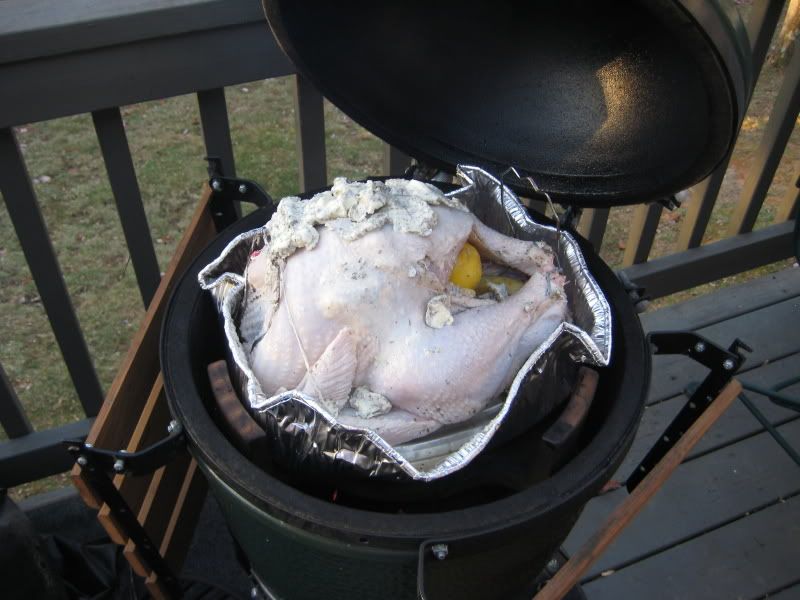 Looks like the medium egg, but just by a hair!
Check back for updates