Being retired I like to egg whenever I feel like it. Yesterday I got a hankering for Georgia Red Wings so it was off to Sams for a 7 pound package. When all cut up that produced 52 drumettes and flats which I then marinated in the sauce concoction for 24 hours before going on the grill today. For the first batch I laid a heavy cherry wood smoke on them.
They got a little more dark and crispy than I wanted but were still good enough that I sat right down and ate 16 of them for lunch! :laugh:
Then the other batch went on and these came out beautifully...of course I had to eat two from that batch! Call me one full retiree, but I left room for pizza for tonight!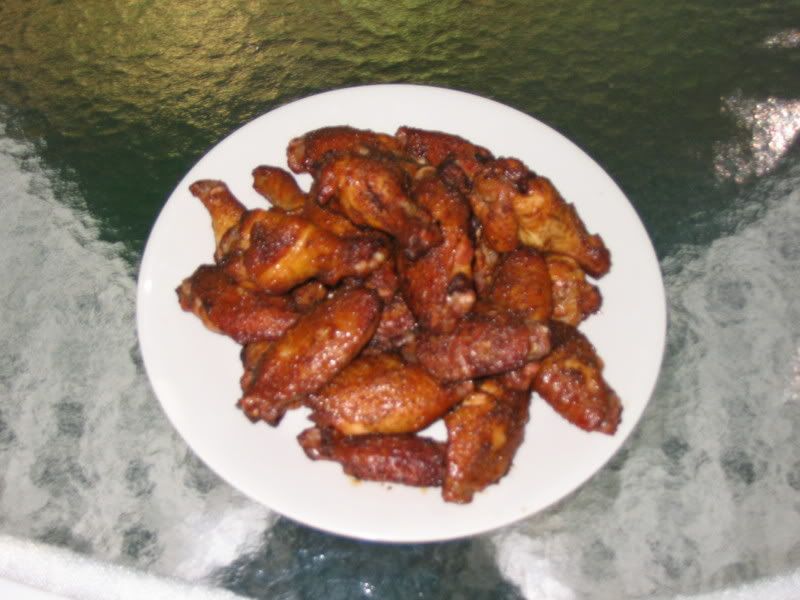 BTW here's the Georgia Red Wing recipe. I do it a little differently in that I use my plate setter inverted and then go with a 400° dome temperature and find no need to flip nor peek for 40 minutes. I also use Dizzy Pig Swamp Venom to kick the taste a tad hotter.
http://www.eggheadforum.com/index.php?option=com_simpleboard&Itemid=55&func=view&catid=1&id=184171