Morning All:
As I thought, it took about two hours to get above 150 internal on the bacon makin'!
Here they are just before taking them off...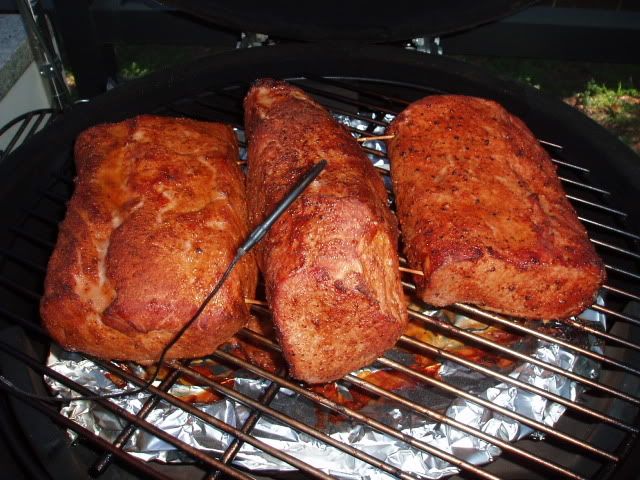 And a close-up of one of them sliced...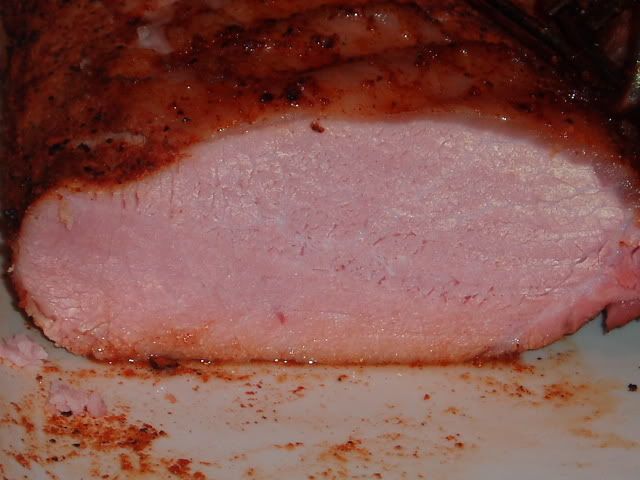 Taste was basically the same as all of the other times I have made it. Not salty at all. I followed the Dizzy Pig recipe as per their website
DP Recipe
, though I did have it sit in the cure for 8 days...a little long, but it doesn't seem to have affected it at all. The only other "difference" was putting a different rub on the outside of each section (see preparation post
HERE
for details)
Two of the sections have been food-savered (is that a word) and into the freeze for later. The other one will be part of tomorrow's breakfast.
Once I finished the bacon, I put on a boneless ham to heat for dinner and a couple of baked sweet potatoes (no pictures).