My first attempt at Baby Back Ribs. Used a conglomeration of others recipes.
Fresh baby backs with the membrane removed
Rubbed
On the egg at 225
After 2 hours
Coated with a mixture of honey, molasses, chili sauce, hot sauce, red wine vinegar, apple juice, apple cider vinegar and Worcestershire sauce. Cooked over low heat until it reduced about half. No recipe – I just put stuff in 'til it tasted good!! Wrapped the ribs in foil and put back on the egg at 325 (gotta love the Digi Q for temp control.)
After another 2 hours at 325 – yum!
Now for dessert
Found a peach cobbler recipe here:
http://www.eggheadforum.com/archives//2004/messages/143719.htm
My second time to cook this on the egg – the first time I didn't chronicle it, but it was SOOO good that I figured I'd capture it this time.
Fresh Peaches
Sliced
Add sugar and lemon juice (to prevent browning)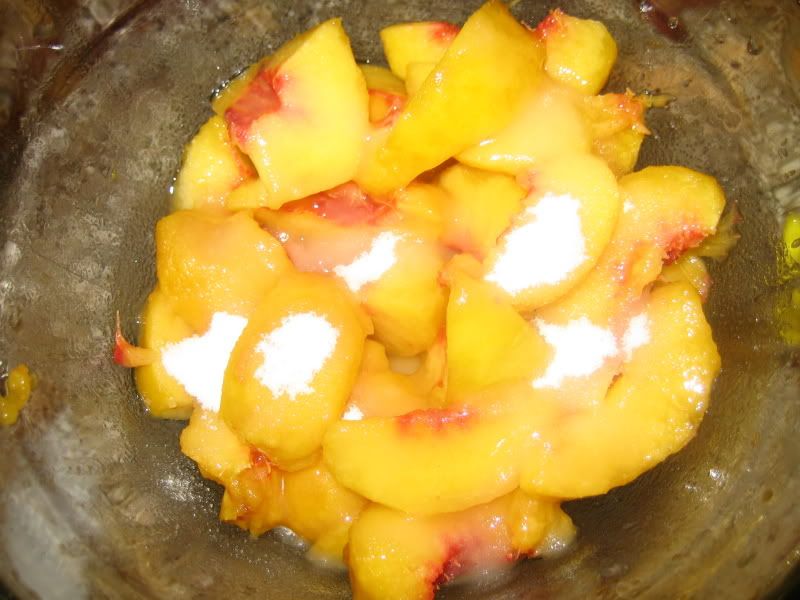 Peaches on top of butter and batter
Sugar and cinnamon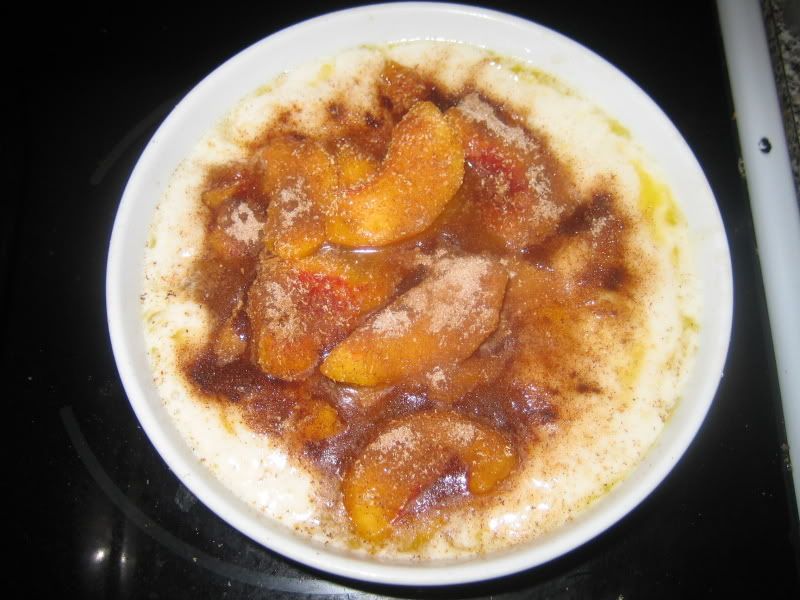 On the egg at 350
45 minutes later! Wow!!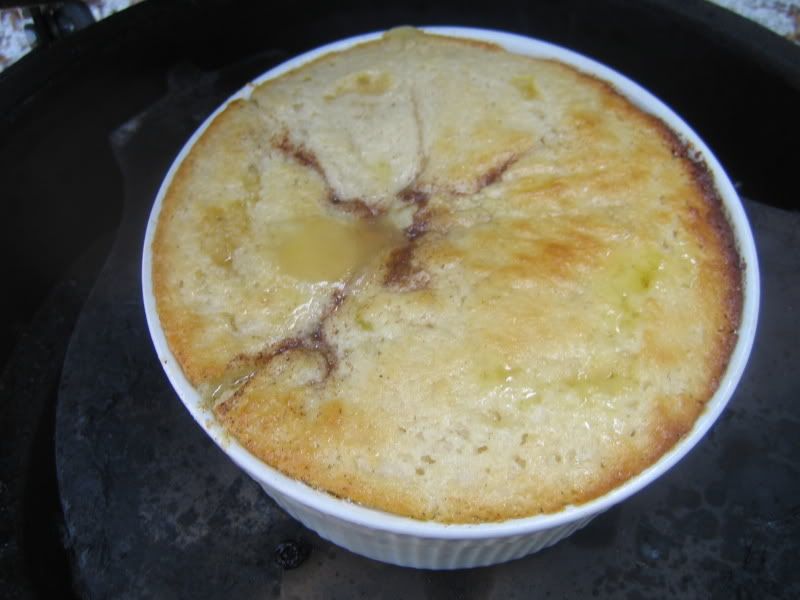 Didn't last long……
Now we're all sitting around stuffed – and happy!