Well the Digi Q II and my wife made some great pulled pork. The 2 bone-in butts took 19 hours and ten minutes.
Here are some pics of the butts and the leftover lump.
When I opened the bag of Royal Oak (Argentinian Wood)from Restaurant Depot the pieces were huge. Most of them were fist size or twice that big. I did put the big pieces on the bottom and lots of small pieces. I also used Apple & Pecan wood. I have tons of lump left. Even I am amazed. :cheer: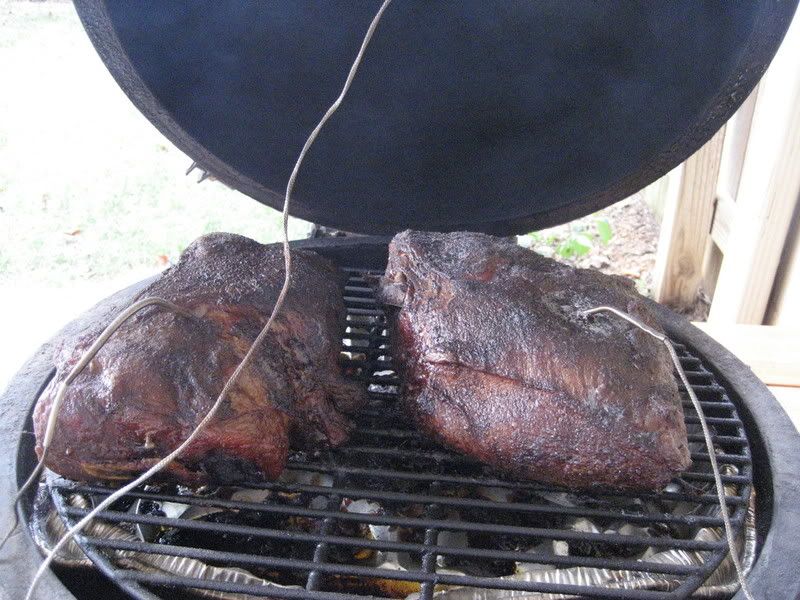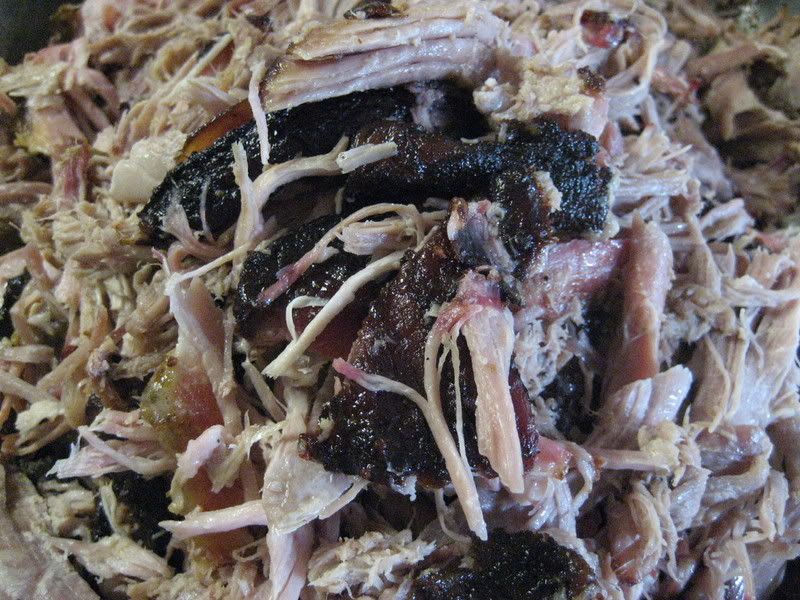 This is after 19 + hours....