Worked off days and have the week end off. Still had 1/2 of the puff pastery left from the last cook and was really good AND quick so did it again with grilled romaine. For those who didn't see the cook the other day, the recipe is from Giada at Everyday Itialian.
4 pieces of purchased puff pastry, each cut to be just larger than a piece of salmon
4 (4 to 6-ounce) pieces salmon
1/4 cup sliced almonds
1/4 cup purchased pesto
2 tomatoes, sliced
Preheat the oven to 400 degrees F.
On a foil-lined baking sheet, place the 4 pieces of puff pastry. Also place the 4 pieces of salmon, being careful to make sure they are not touching. Sprinkle each piece of salmon with 1 tablespoon of the sliced almonds. Bake for 10 minutes.
To serve, place each piece of puff pastry on a plate. Top each puff pastry with 1 tablespoon of pesto. Top the pesto with 2 slices of tomatoes each. Top the tomatoes with the salmon and serve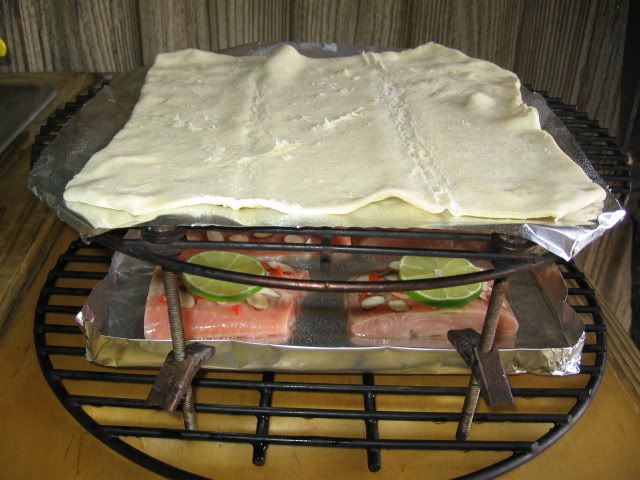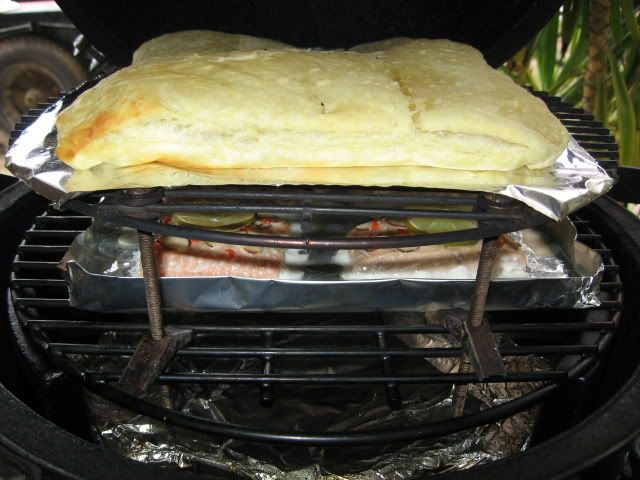 The nice part about this cook is everything cooks at same time and temp except of course the romaine which goes right on the grill after the main cook is done and since the Egg is good and hot there is no pause for temp adjustment. This is the 1st time I have done romaine but was great and will do again.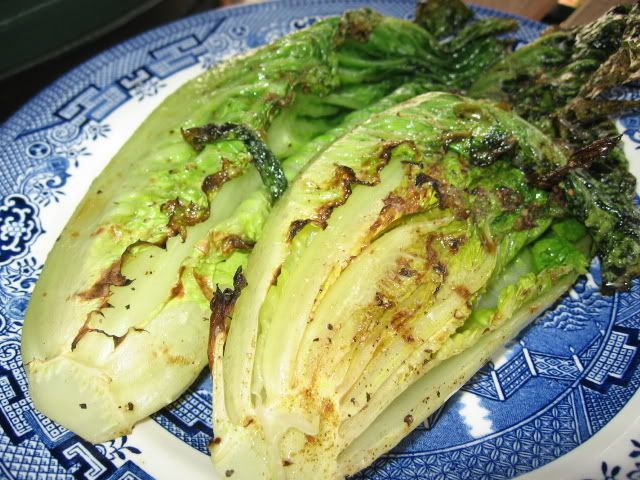 Good meal and of course:Jake approved! :laugh: