We did ribeyes rubbed with John Henry's Pecan Rub, olive oil and Worcestershire. Bacon wrapped Asparagus that was basted with lemon butter, garlic and parsley.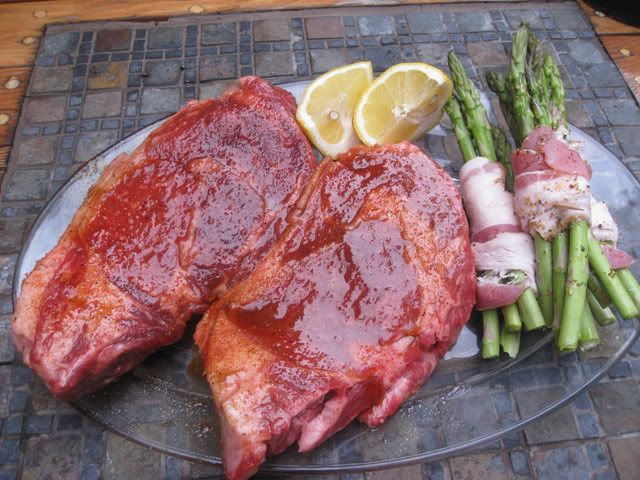 T-Rexed for 90 seconds per side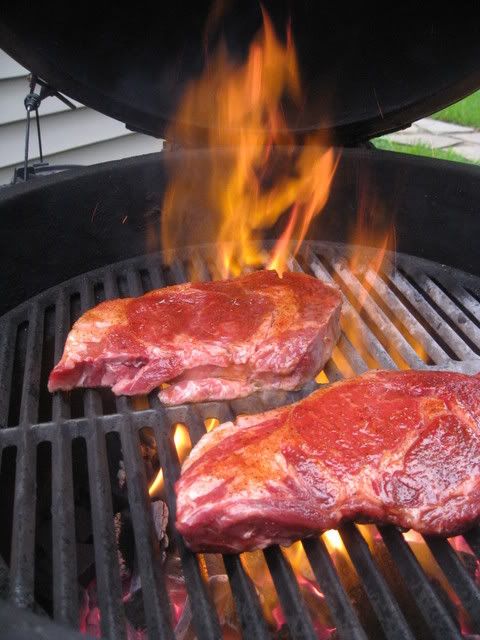 Rested for about 20 min and added a small handful of wine barrel chips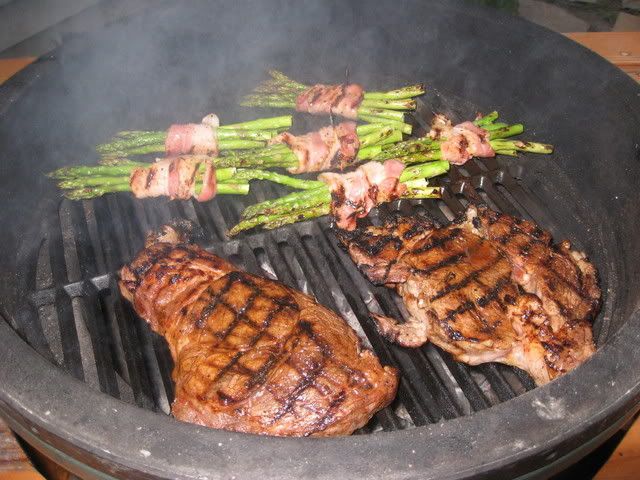 Pulled the ribeyes at 135 and let rest. One was thicker then the other and the thinner was a little too done for my tastes.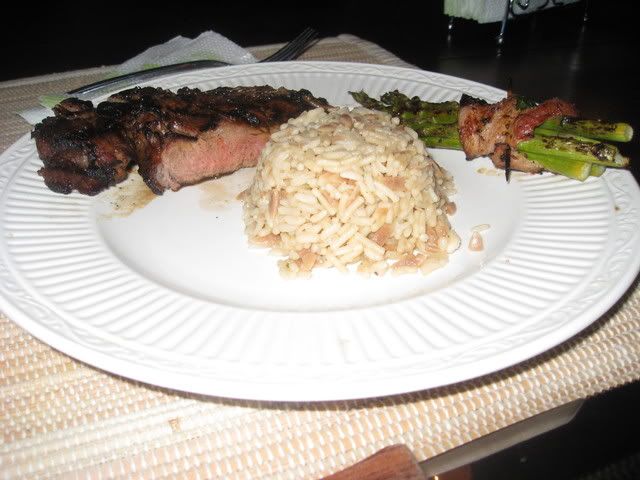 Now need to figure out what's for Sunday suppa.
Steve