Well got my new Hattori knife in today so why not something Japanese? :woohoo:
A little shrimp and tuna on the Egg to get some good smoke flavor with a lot of presimmon wood. Not really cook'en the fish as you can see just imparting the flavor.
Off the Egg and cut up for filling.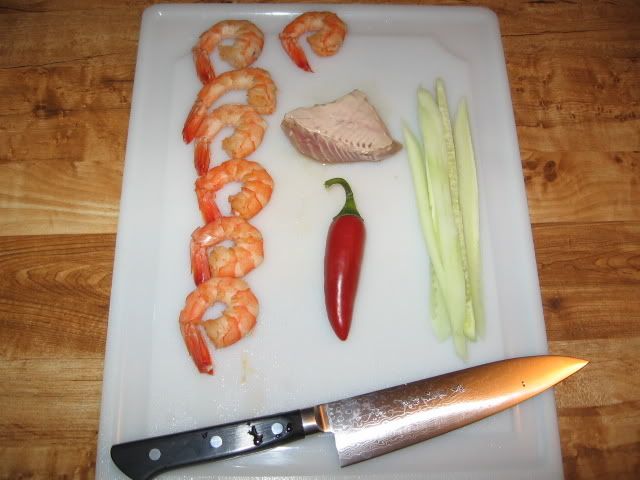 Some fresh ginger and ready to roll.
Ready to eat. Got graveyards next two so hope every one has a good one!