. . . of turkey from the local market. I must admit that by the time I'm done picking the carcas clean, we have plenty of leftovers of sliced meat for the next day!
EVOO, Seasoned salt, and pepper. KISS (Keep It Simple, Stupid)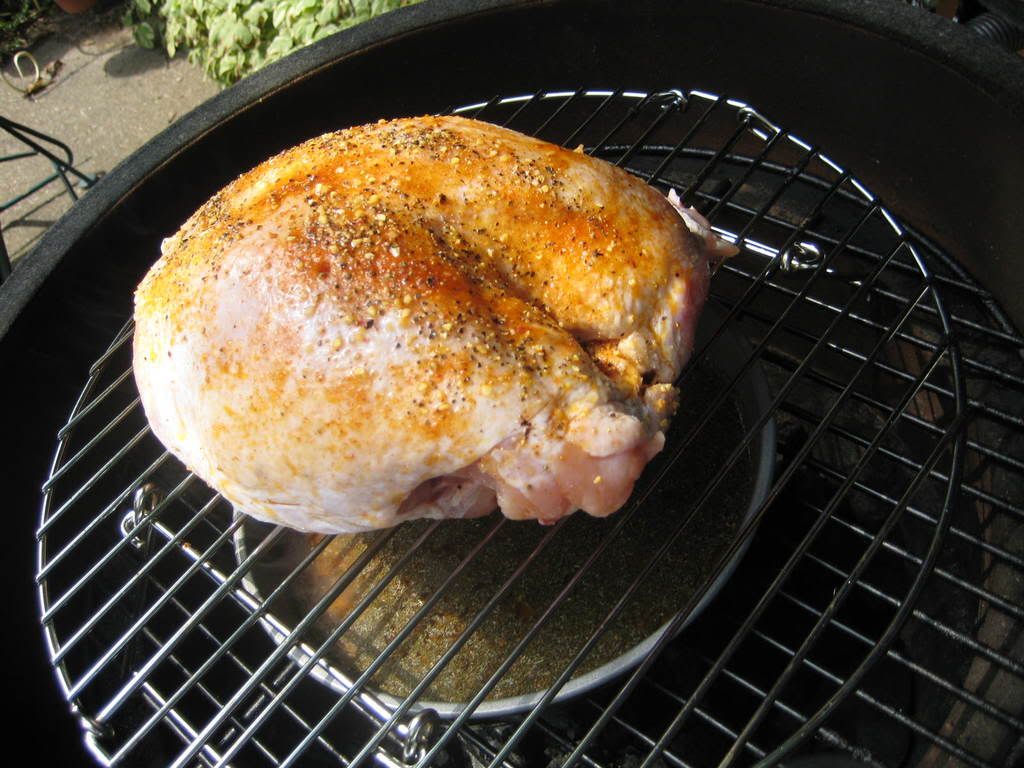 2 hours at 350-ish, internal temp 170, and it's . . . well, perfect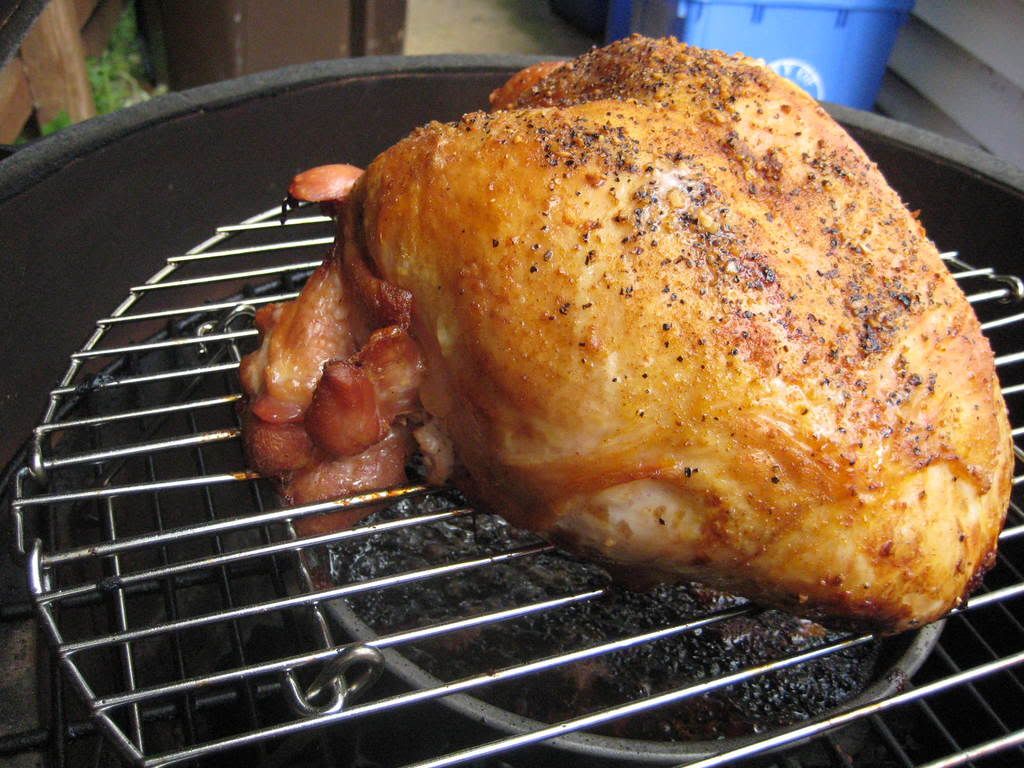 I made a mess bringing it inside on the cutting board it was so juicy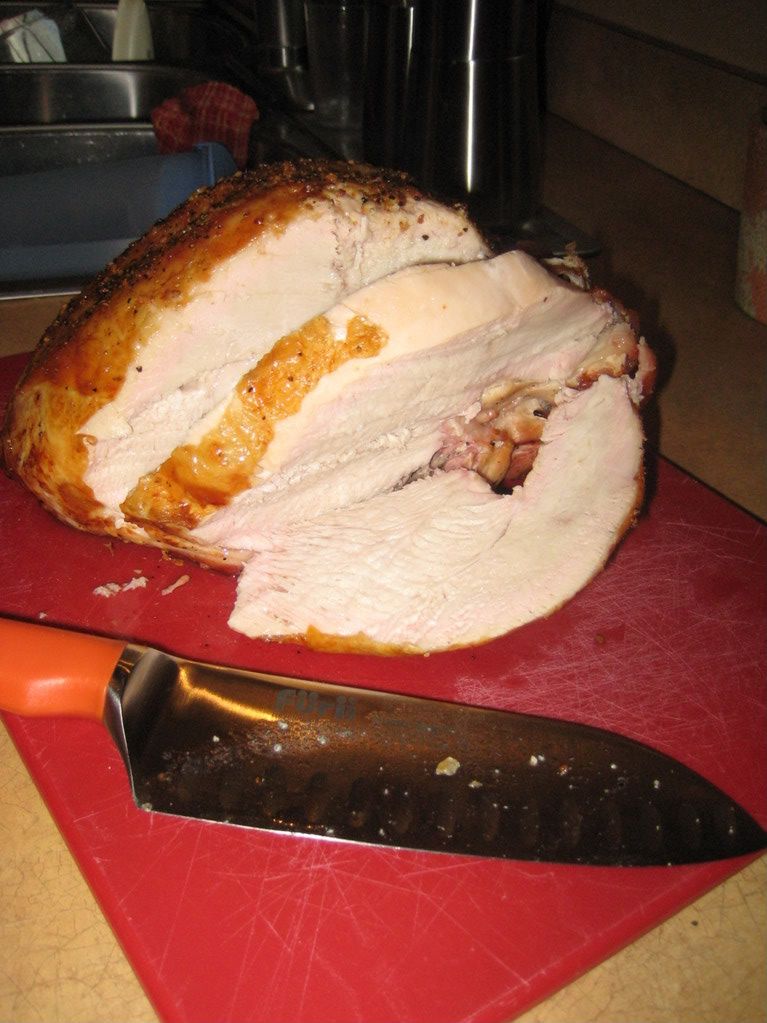 The family went shopping, so it was just me . . . and Pumpkin.
And no she didn't make it to the bird before I did.