Had a "Hot" cook last night, but the family said it was worth the effort! 97 smokin degrees and I think the humidity was right there, too....
Just your basic shrimp skewers and chicken (Note: Chicken not pictured
)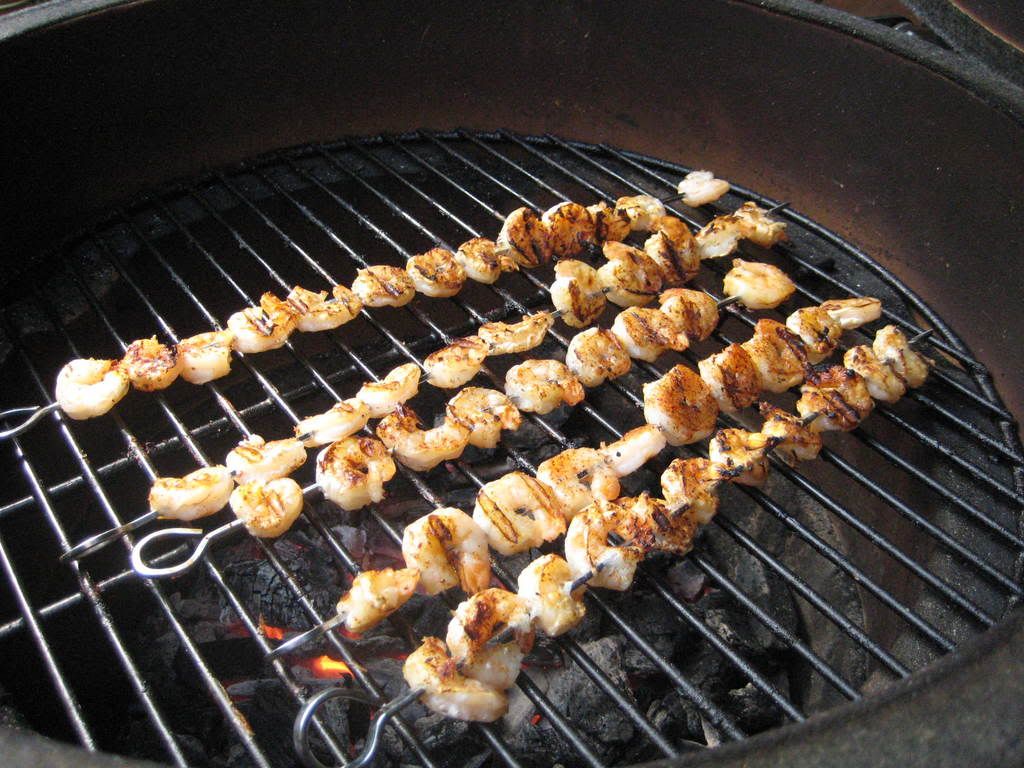 NOT a rectal thermometer. A Thermapen, registering the outside temp.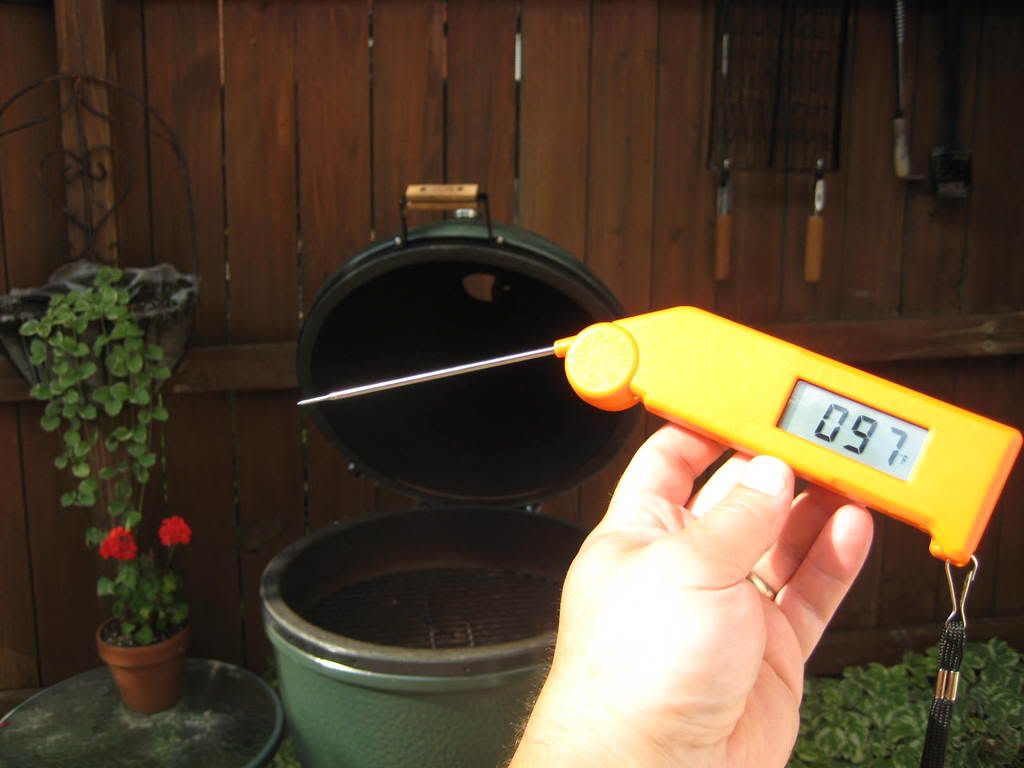 Food's On!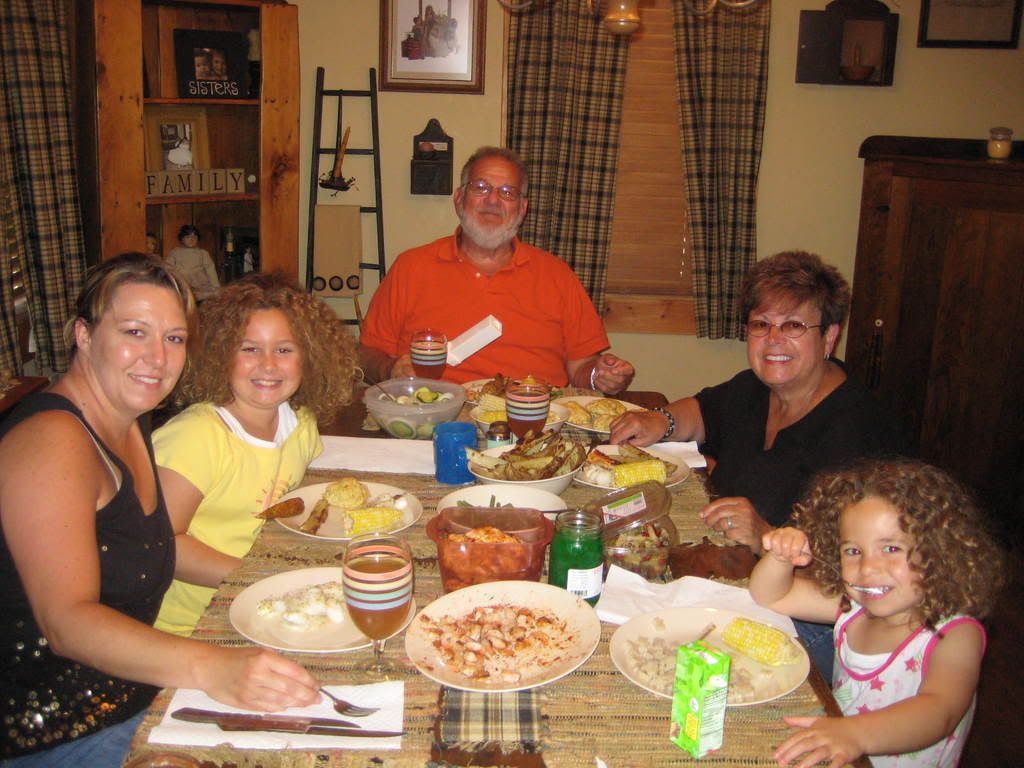 The results of dinner well done