Made some calzones (aka Hot Pockets)for my 4 year old girl (& 43 year old girlfriend). Pillsbury dough cut into pieces, rolled up with mozzarrella and Boars Head Deli Ham.
Left them on the pan until a little firm.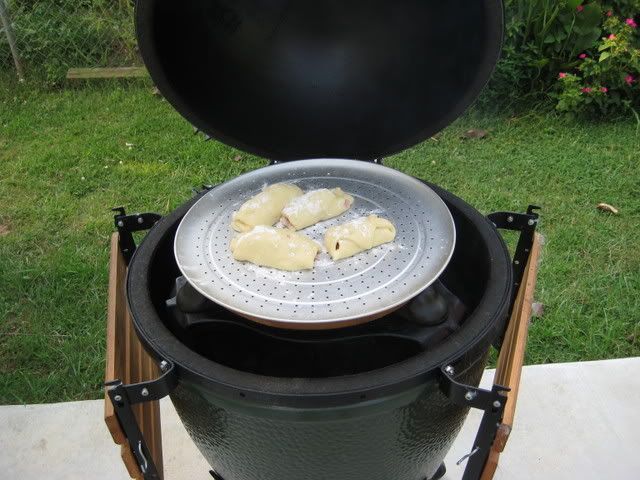 Moved to stone for better texture. Total 30min @ 350-400.
They dissapeared like hot cakes. Had to make a second batch.