we will be gathering in HOTlanta. ..the ya-yas will be having their luncheon, hatching their plans for beating up on old max at the throwdown on saturday night, talking girly talk, sipping their tea and eating their crumpets and whatnot. ...the boys will be scarfing down chili dogs and frozen oranges at the varsity. ...then off to the various markets to buy provisions for saturday. ...
friday night the meet and greet. ...getting back together with old friends we maybe haven't seen since the last fest a year ago (or maybe another fest in another town) or maybe meeting a friend we've only communicated with through the forum here. ...
then the big day on saturday. ...200+ eggs cranking away with the most unbelievable smells and tastes of the best foods you've ever eaten in your life!!....if you can think of it, you can cook it on an egg, and chances are, someone will this day!!! . . . and 1600 of your best friends there to sample and share with you!! ...
then saturday night in the parking lot. ..possibly the best party of the year. .. ..
and lets see if we get a chain started right here right now and keep it going unbroken for the next twelve weeks with at least one picture a day from past eggtoberfests. ... i'll lead off with just a couple from last year's festivities. ..
friday night at the meet and greet with smokin todd, a couple of the jerky junkies and hayhonker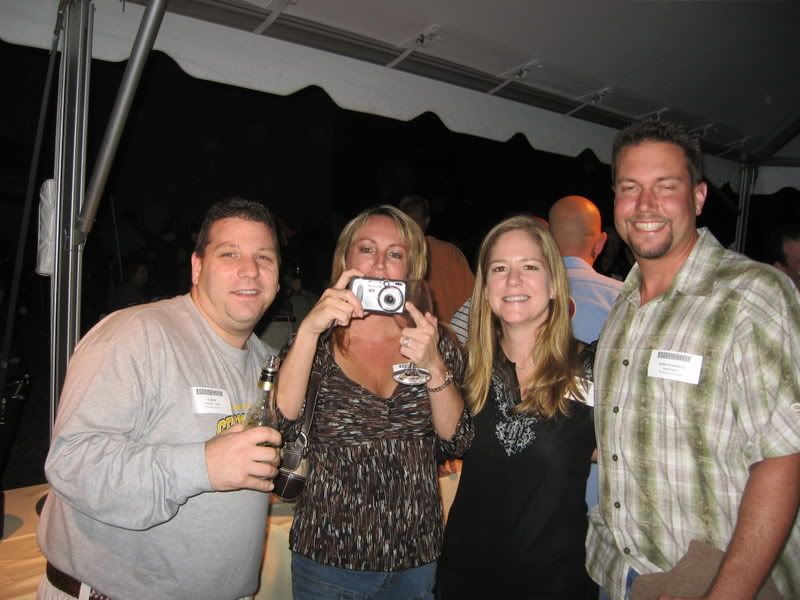 and last year's "team alaska"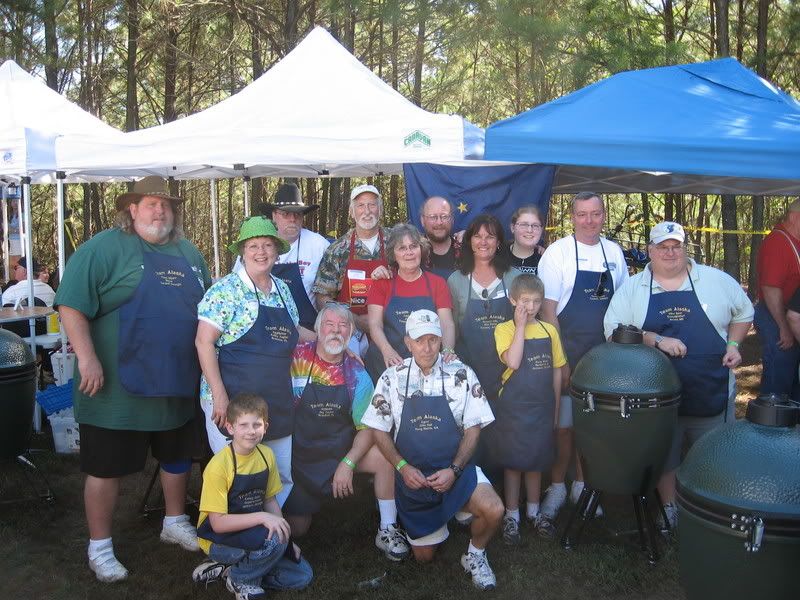 two years ago, squeeze made a 10 pound hamburger that took up an entire large egg. ..last year it was this 6 foot steak and cheese sub ....what will he do this year?????