This little baby gave the First Mate and I a little trouble last night. We couldn't find any edible fresh mushrooms at the market so we used some canned ones, mistake. It made the pie so heavy we couldn't slide it off the peal without an exhausting 2 minute epic struggle in a 600 degree egg. After about 8 mins it was also a hassle trying to get it off the stone in a 700 deg.egg finally ended up taking it off stone and all, a couple of egg feet did a Gandalf into the inferno.
It was worth all the effort it tasted great anyway.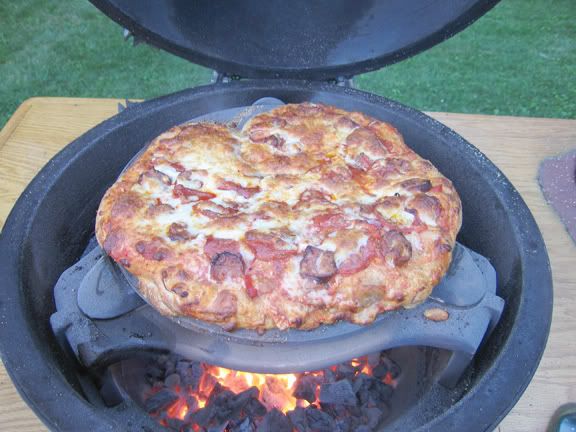 Today I ended a 40 year career as a graphic artist. It has been quite a trip from Press type and ruling pens to computers and RIP stations. I have done my last software upgrade. Looking forward to getting back to old fashioned brushes and oil paint.