My wife bought us a cooking lesson for Valentine's day from a chef who was the personal assistant to Julia Childs for four years. She is now a chef for a very expensive summer camp here in Maine and offers classes in the winter. We took one on sauces.
Anyhow, we met a lady there who volunteers with a local hospice and she mentioned that they had a volunteer appreciation dinner every spring and were looking for ideas for the main course. One of my favorites is stuffed pork loin cooked on the Egg, and she liked the sounds of it. We invited a couple of the volunteers over for dinner to let them try it, and after a great meal and a few bottles of wine, I had volunteered to cook stuffed pork loin for 100 people!
I've done them (as others have here) a variety of ways, but I'm partial to bacon and sauerkraut. This combination seems to keep the pork moist and tender and has great flavor.
I used six whole boneless loins, each cut in half for easier handling. Here's some pics of the process:
This is the loin opened up.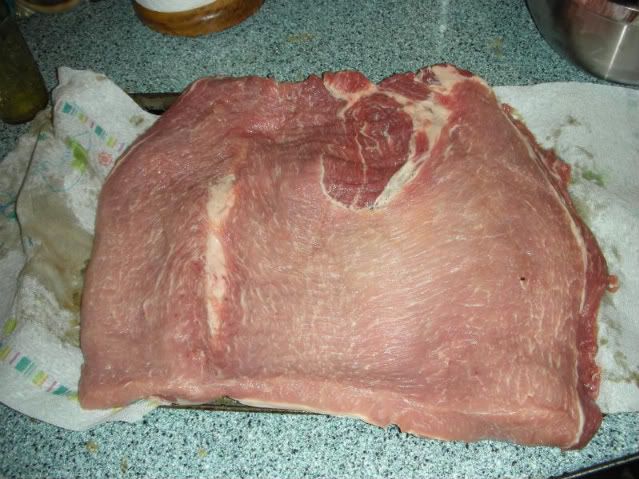 Next is a layer of thick cut bacon.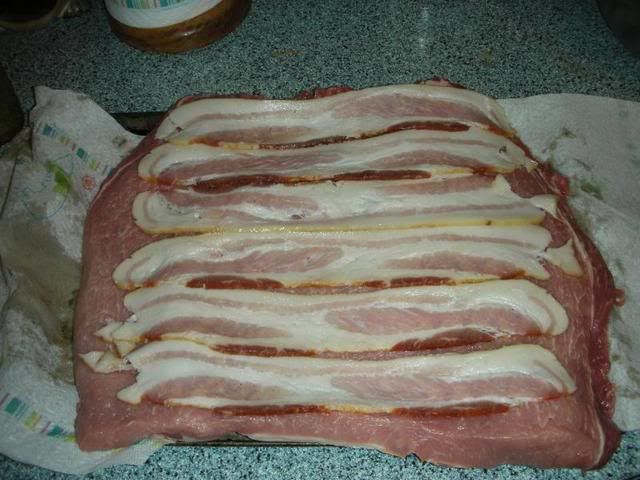 Here's the layer of sauerkraut.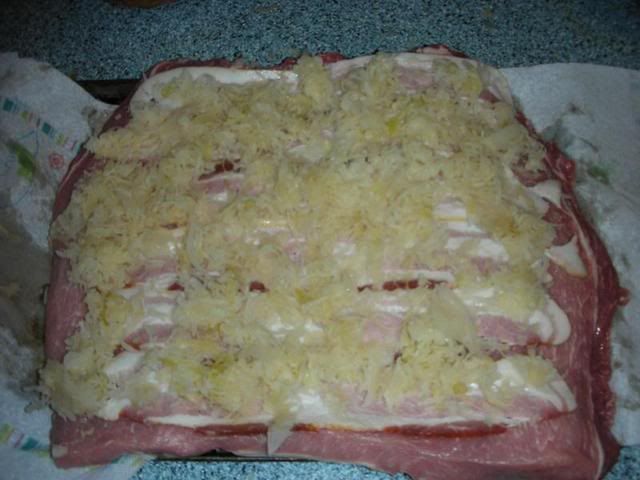 Layer of brown sugar.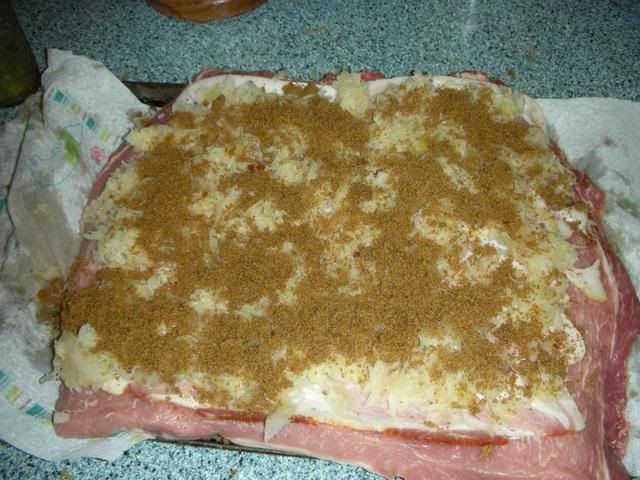 Rolled, tied, and ready to cook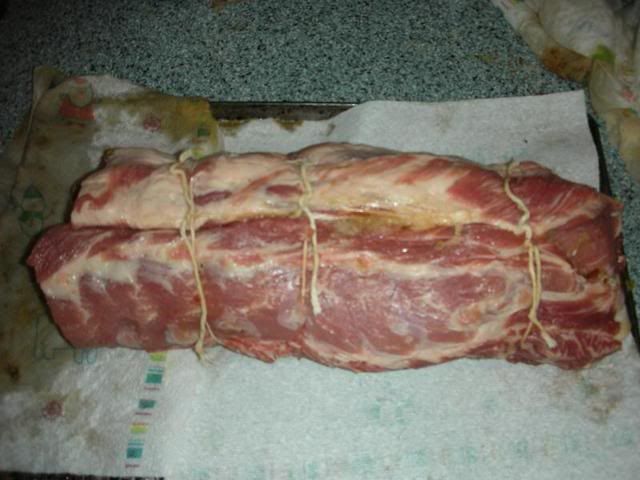 Here's where it got interesting. I think I figured out the maximum capactiy of a Large. Six at a time on the Egg. If I had planned better and had a whole day to cook, I would have preferred to do two or three at a time. Being the procrastinator that I am, this was my only choice. Pulled at 135 internal, vacuum sealed and refrigerated. This was done the night before the event. We warmed them whole, then cut to serve.
Here they are plated with some stir fry veggies and rice, with a drizzle of a balsamic reduction sauce.
While it was a lot more work than I anticipated, everyone seemed to enjoy it and the plates came back clean.
Slick