I finally bit the bullet and bought a new Sony EX-1 High Definition Camera and the pictures are unbelievable! I shot a short video last night while cooling dinner on the Egg and thought you would get a kick out of it.
Caution..... Objects appear closer than they actually are! Don't try to reach into the screen and touch the food. It is against most local food codes and it ain't nice manners either.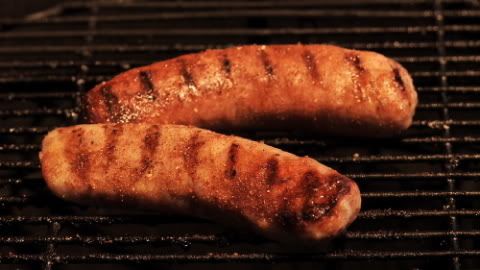 When you get to the link, click on the bottom right corner of the video to bring the movie Full screen. If you have a high resolution monitor or LCD you will be amazed at the quality.