Freshly ground coffee + Dizzy Cow Lick + Dizzy Jamaican Firewalk + Mini.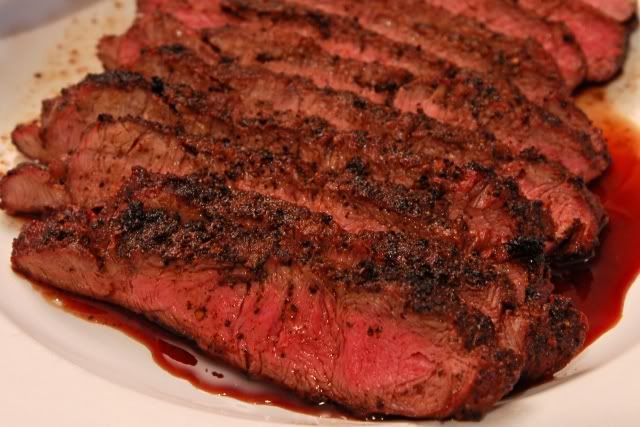 Bad news is, price seems to be creeping up on flat irons. This one was $6.99/lb at Kroger. I think the secret is out.
Meanwhile, I've got some 50/50 bread flour/whole wheat flour no-knead dough rising. I decided to try to add some whole wheat flour before trying the beer-instead-of-water step. If I'm gonna be making this stuff every week I might as well try to make it healthier. It took at least 1/8 cup more water to bring the flour together when using the whole wheat flour in there. Will report on results tomorrow night.
Cheers and Happy Saturday Evening to everyone!
TRex