I am trying a little photo test here.
Here is my prime rib with all the fixings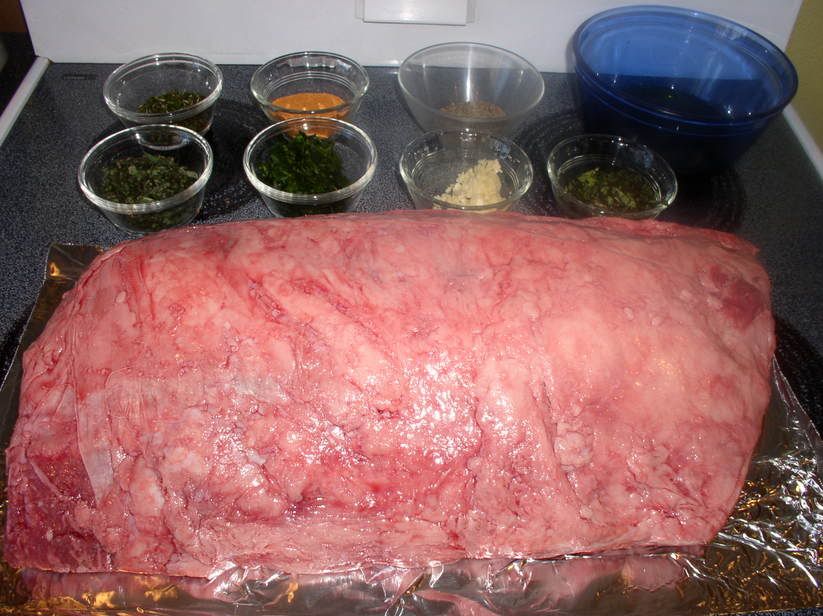 Here it is all Rubbed rubbed down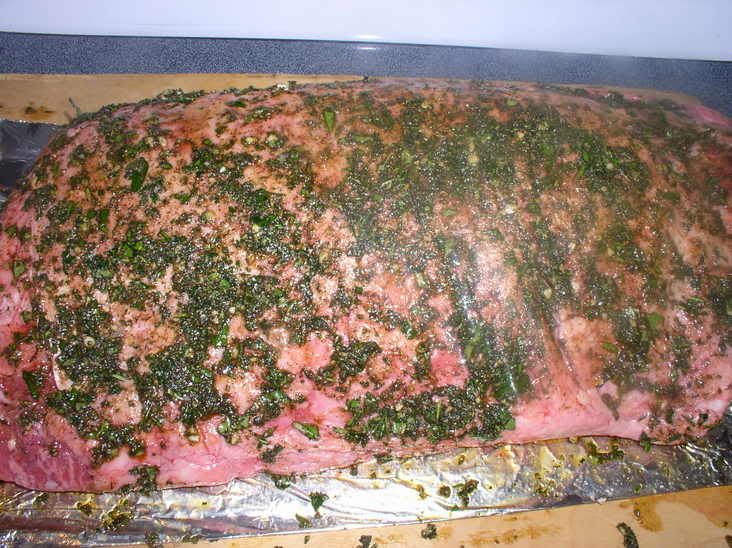 Here it is on the Egg!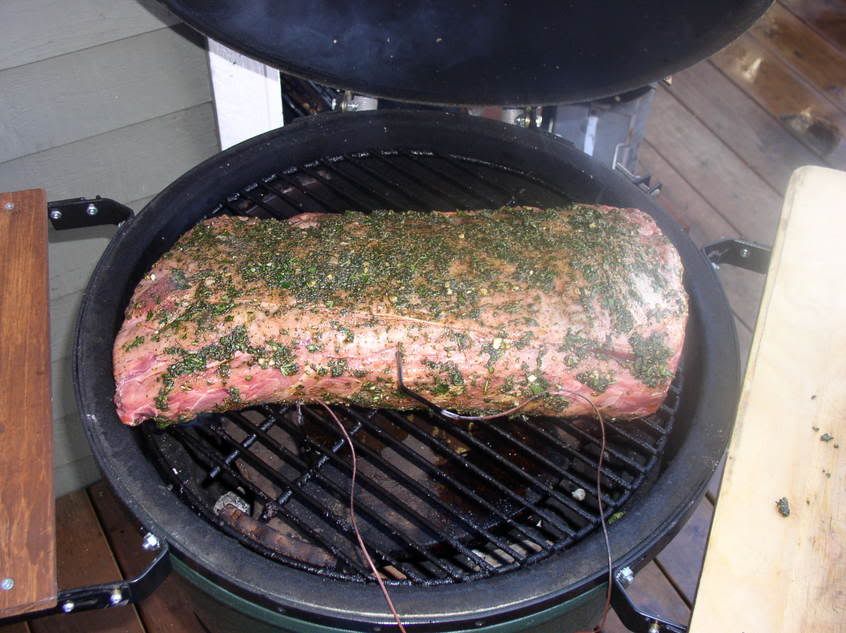 The Guru is chugging away at 375...Looking forward to a nice dinner!
Here it is after One Hour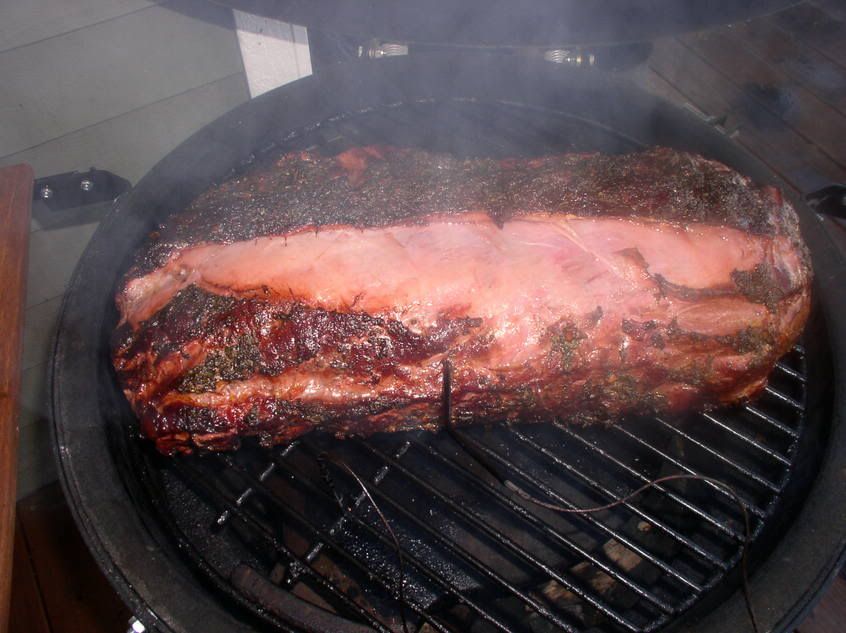 And now ready to Eat!