I made some skewers of flank steak today. I had a nice Flank that I sliced about 1/4" thick and marinated in Mojo with sour orange juice, some olive oil, cumin and a lot of garlic. After marinating about 5 hours, I skewered them on bamboo skewers. I heated the Egg up to about 450 because I wanted to cook these quickly. While the egg was heating, I made up some Chimichurri which was a little different than I am used to as it only had cilantro and no other herbs. It also had olive oil, lemon juice, and red pepper flakes. I also made some pickled red onions to go on the side. I only got a couple of pics unfortunately.
Skewers on the Egg. Had to cook them in batches.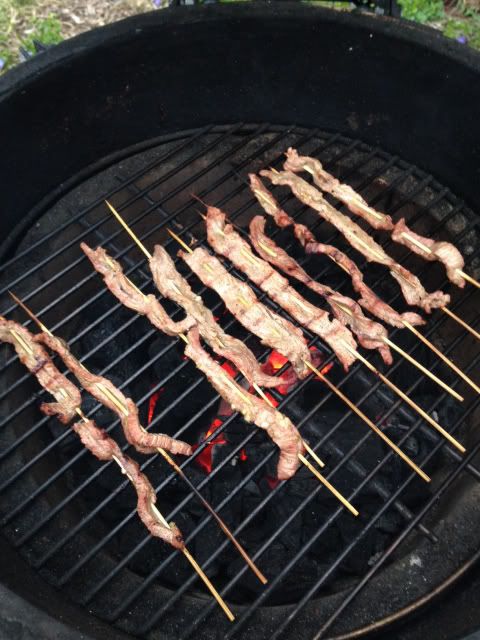 Plated with he Chimichurri and Red Onions.
It was a little bit of a pain to skewer the strips but I think the flavor was better with more meat exposed to the marinade. The combination of the marinade and the Chimchurri was outstanding and I will definitely do this one again.