It's -10°F so I don't care to go out and grill so I figure some cinnamon rolls would be good. I've had this recipe for many years and I can't remember where it came from but thanks to who ever created it.
Ingredients are:
1/4 stick butter
1 cup milk
1/4 cup water
1 egg
4 cups bread flour
1/2 package of instant pudding (I typically use vanilla but will also use other flavors)
1 package active dry yeast
1 tablespoon sugar
1/2 teaspoon salt
________________________
1/4 cup butter
1 cup brown sugar
1.5 tablespoons cinnamon
1/2 to 3/4 cup chopped pecans
_______________
1/2 package cream cheese
1/4 cup butter
1 cup powdered sugar
2-3 teaspoons vanilla extract
up to 2 tablespoons milk
I start with melting the butter. I then add the milk, water and egg and mix. I then bring the temp up until 105°.
I then pour into a measuring cup and double check/ adjust temp as needed.
I mix all the dry stuff in the mixer bowl and stir.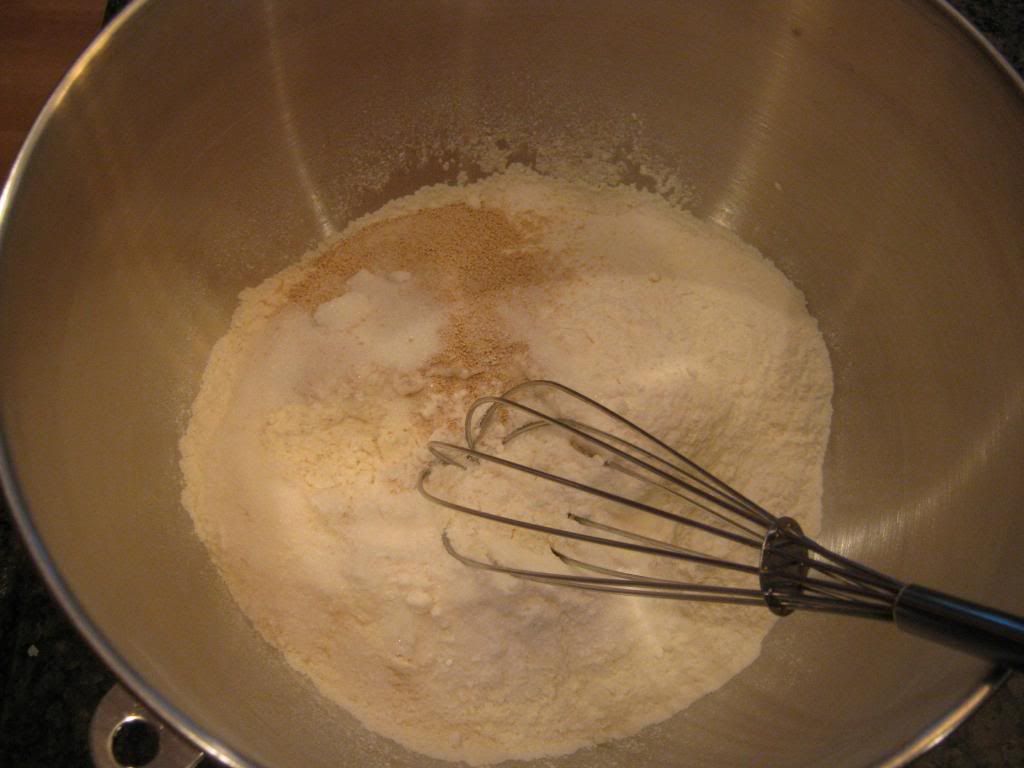 I them put on my mixer (#2 speed) and add liquid. Mix for about 5-8 minutes.
Here it is at 2 minutes
Here it is all done.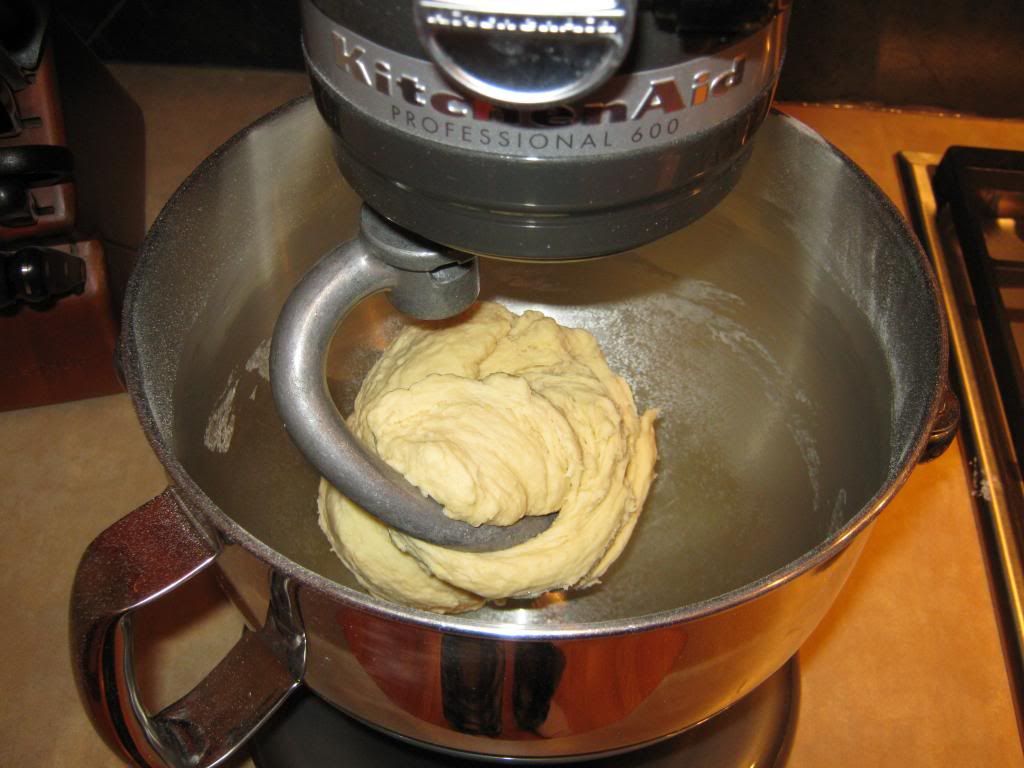 I then dust the counter top a bit and pull the dough out and work it into a 12" x 18" rectangle. I want the front edge and sides as straight as I can get them and don't worry about the back edge.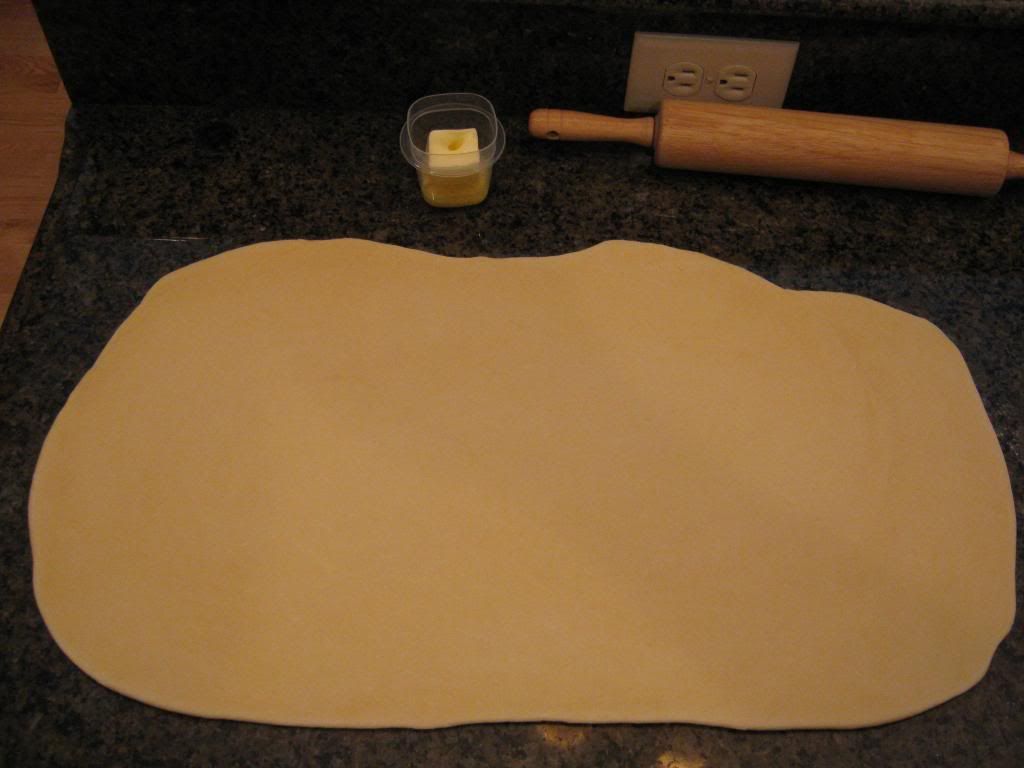 I warm the butter (1/4 cup) some so it spreads easier but not to warm to start cooking the dough. Spread across the dough.
Mix the brown sugar, cinnamon and nuts and pour down the center. It makes it easier to spread it out evenly.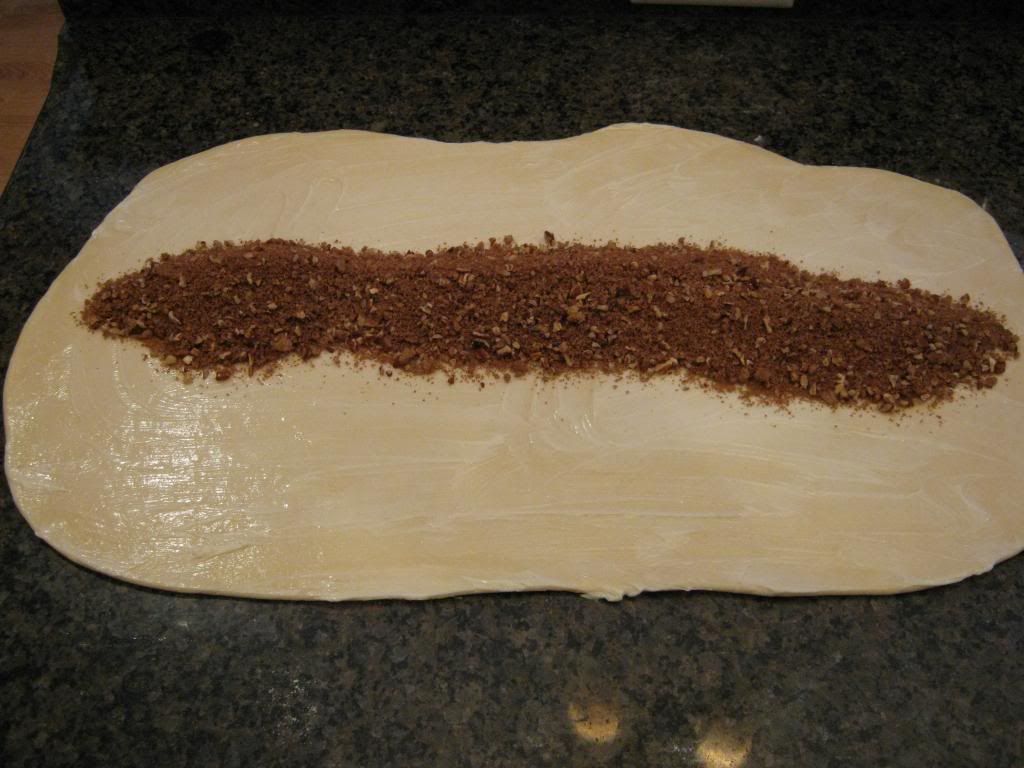 Cover all except the front edge. Then press the mixture down into the dough with your hands.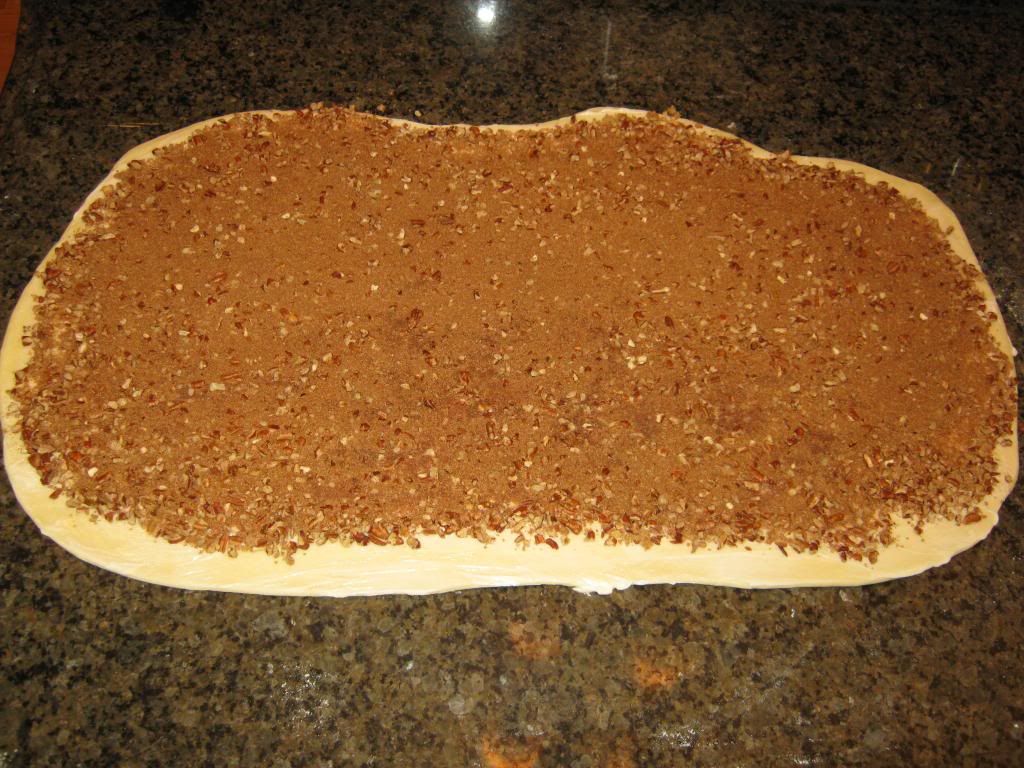 Starting from the back, roll into a log (keeping tight) from back to the front. Keep rolling so the front edge will get pressed onto the log and seal up everything
Cut into 1.5" lengths and put in a coated pan. Cover and let rise for about 2 hours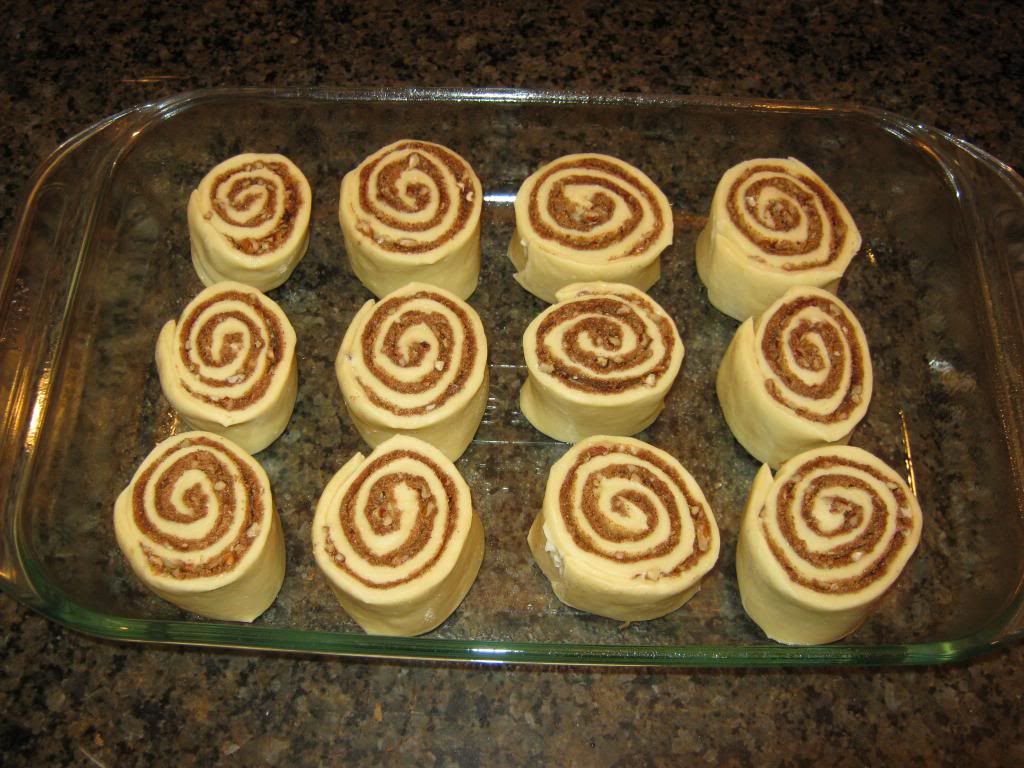 Here they are after 2 hours.
Put into an oven at 350° for about 20-25 minutes. Here are mine at 22 minutes.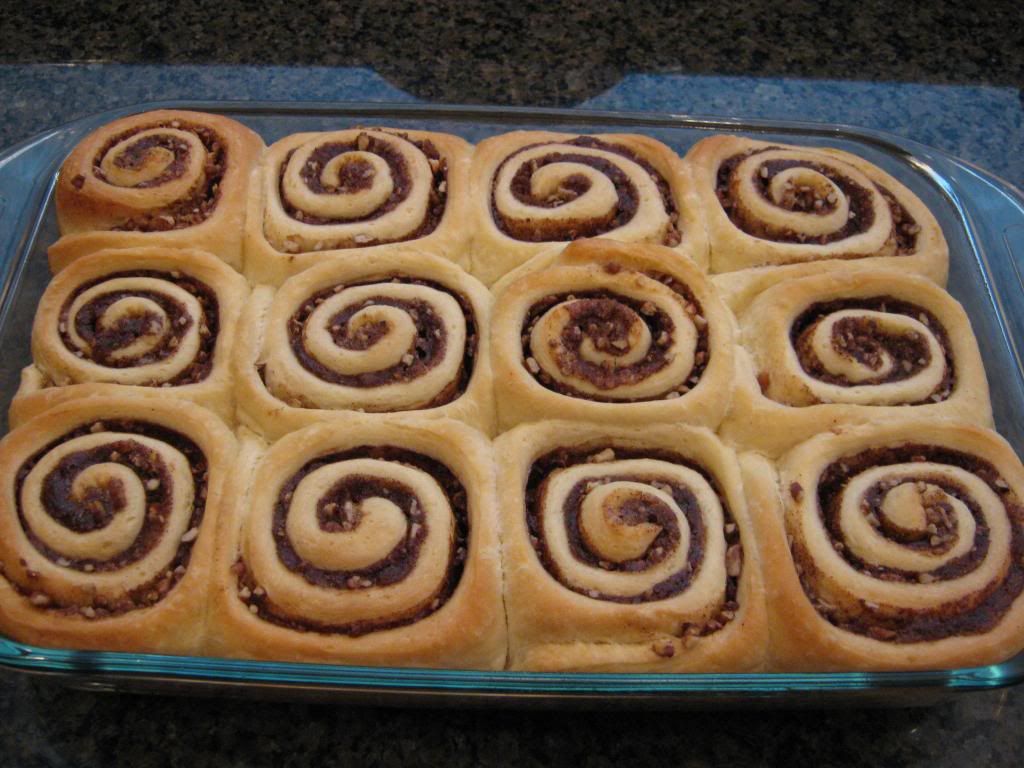 Mix butter and cream cheese till creamy. Add vanilla and powdered sugar. Add a little milk if frosting is too thick.
Spread on rolls when they are still warm. Make some coffee and enjoy.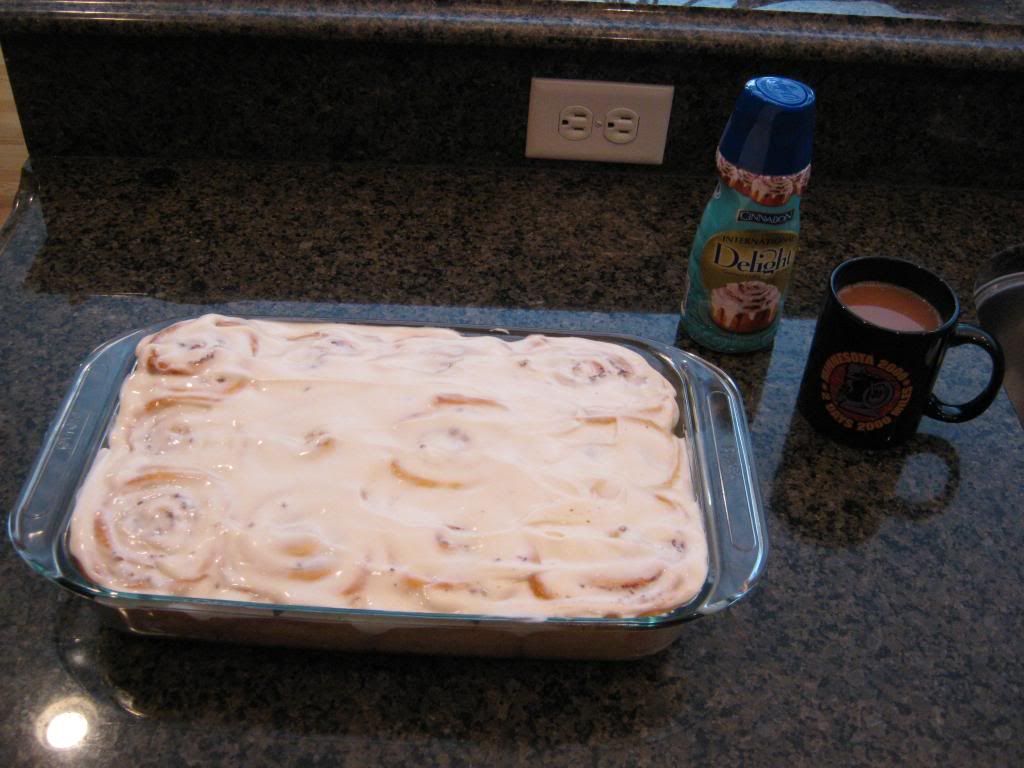 Big Lake, Minnesota
2X Large BGE, 1 Mini Max, Stokers, Adjustable Rig