Welcome to the EGGhead Forum - a great place to visit and packed with tips and EGGspert advice! You can also join the conversation and get more information and amazing kamado recipes by following Big Green Egg at:
Facebook  |  Twitter  |  Instagram  |  Pinterest  |  Youtube  |  Vimeo
Share your photos by tagging us and using the hashtag #EGGhead4Life.
In Atlanta? Come visit Big Green Egg headquarters, including our retail showroom, the History of the EGG Museum and 
Culinary Center
!  3786 DeKalb Technology Parkway, Atlanta, GA 30340.
Gyro recipe!!! W/PICS
Last night I took a chance on making some homemade gyros. Man, were they good. I took the recipe from foodnetwork.com and made it compatable for the egg. [p]First, I combined onion, ground lamb, garlic, marjoram, rosemary, salt and pepper in a mixing bowl and whipped them into a paste.[p]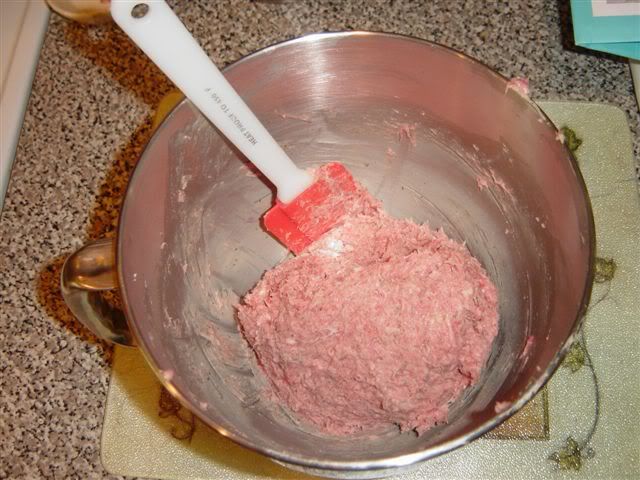 [p]Next, I wrapped the paste in cellophane and placed in fridge for about 4 hours. This allows it to set up and gives me time to marinate my tomatoes and onions. I also made Tzatziki sauce.[p]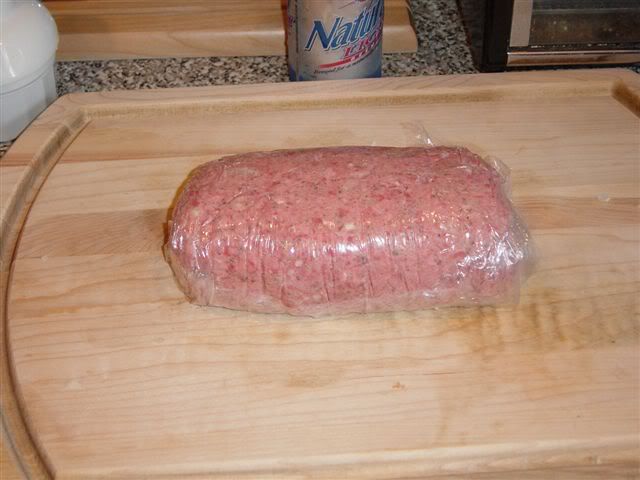 [p]Next, I steadied the temp of the egg around 350. Took the cellophane off and wrapped it in foil to help it hold together better. Placed it in a drip pan and elevated it so that the dripping wouldn't make the bottom soggy.[p]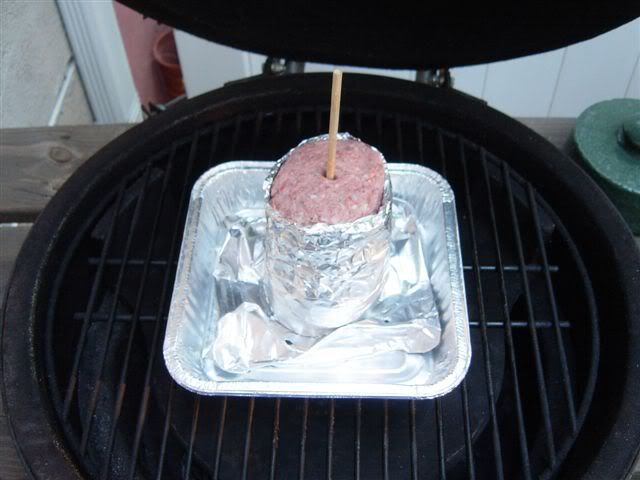 [p]Cooked it for about an hour, until the temp reached 165. Took the foil off then to let the outter layer brown.[p]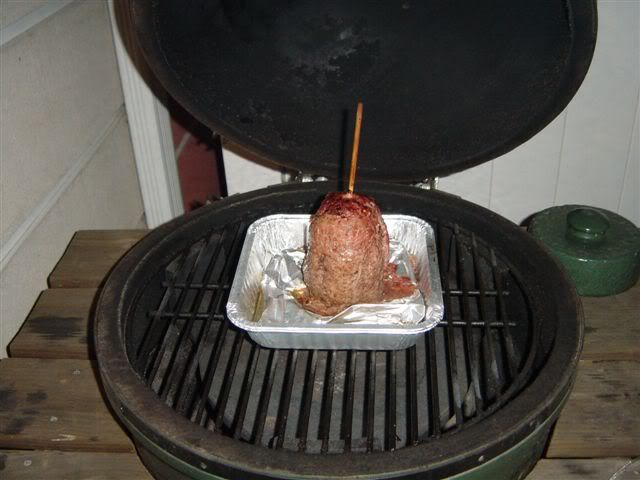 [p]Let her rest for 15 minutes and sliced.[p]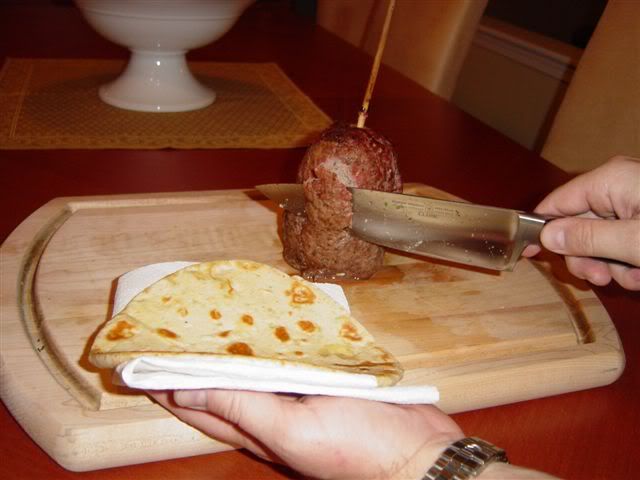 [p]Served on grilled pitas.[p]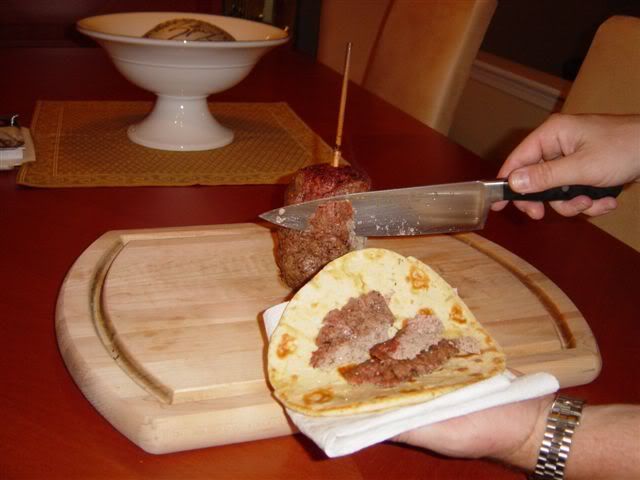 [p]The end product was unbelievable!!![p]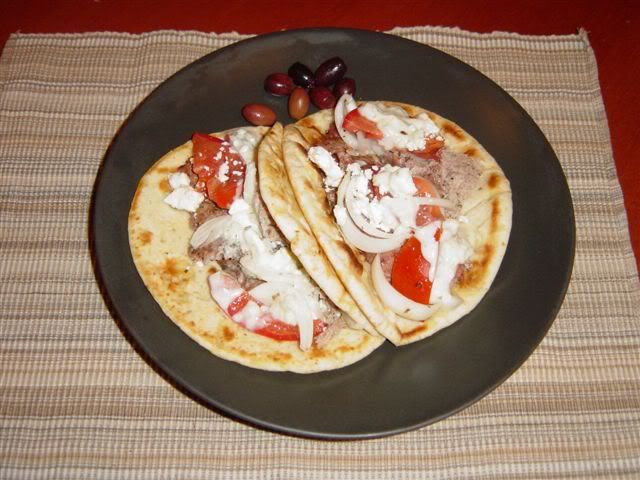 [p]Next time I do this I will double the recipe so that I can freeze some and make it later. This was definately one of the best things I have ever cooked on the egg!