This was my big labor-day cook, and I'm just getting around to posting it. The recipe is in his Serious BBQ book, as well as online in more than a few places. See for example here:
The recipe calls for two plates of beef short ribs, each about 5 lbs. I called around and had a tough time finding these. The closest I could get was a 9-lb plate:
As you can see, plenty of fat (perhaps too much). I didn't trim it, which may have been a mistake given the end result. I pretty much followed the recipe to the letter. The first step is applying the mustard and rub: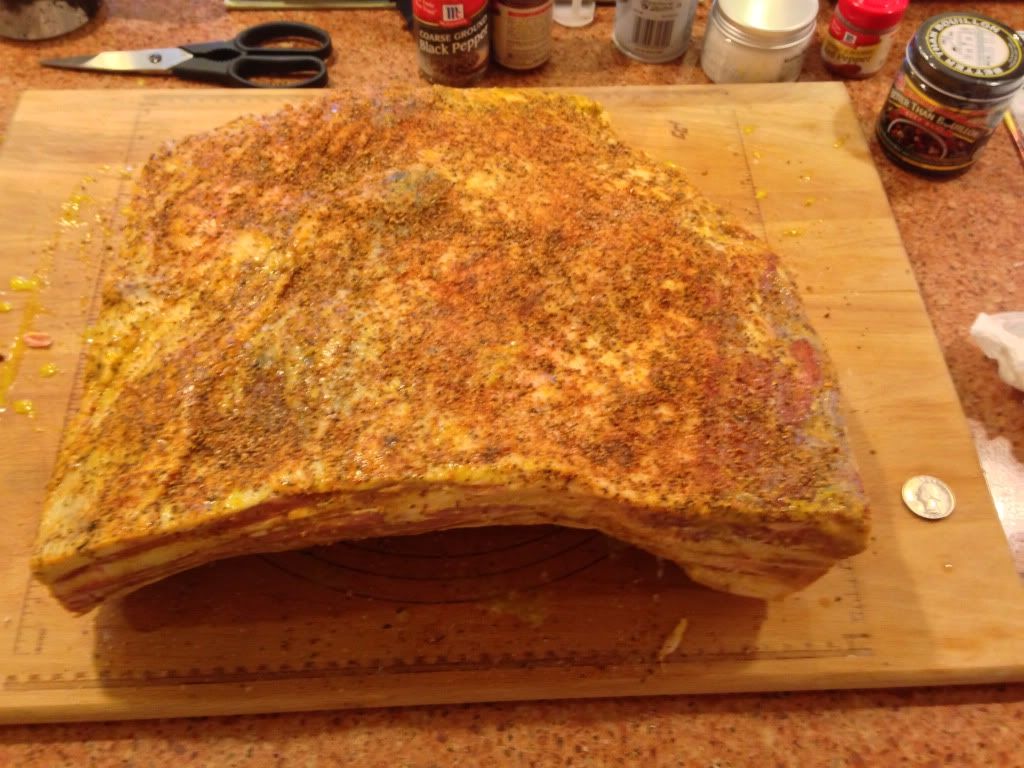 Then it's on the Egg for 5 hours at 250. I used hickory and apple for flavor.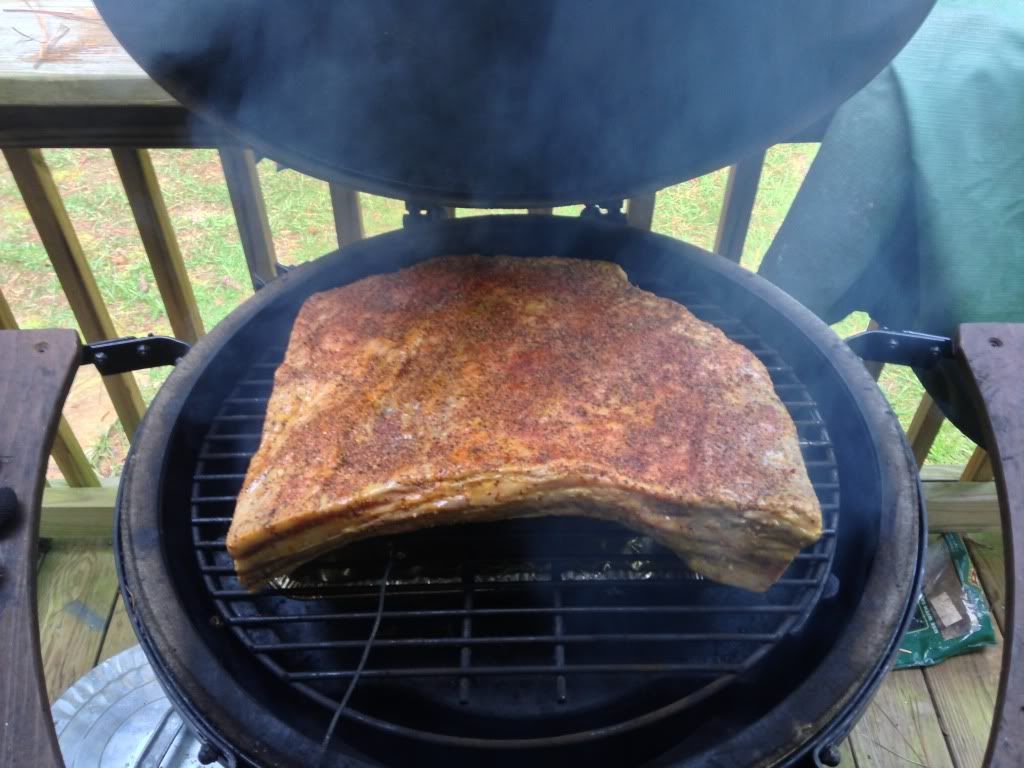 Here it is off the Egg and foiled, about to be wrapped. I have just applied the braising sauce: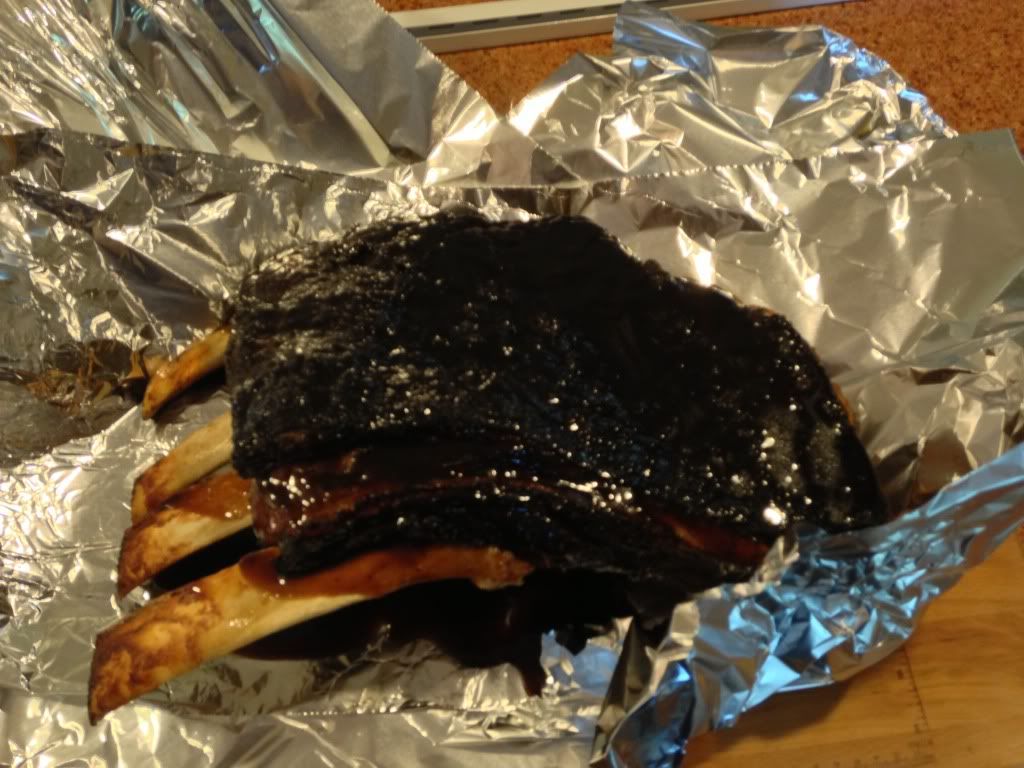 It went back on the Egg for another hour at 275. This was followed by a rest for 45 minutes, then another light dusting of the rub, and followed by a finishing step on the Egg (w/o foil). Here's the plate just off the Egg at the end: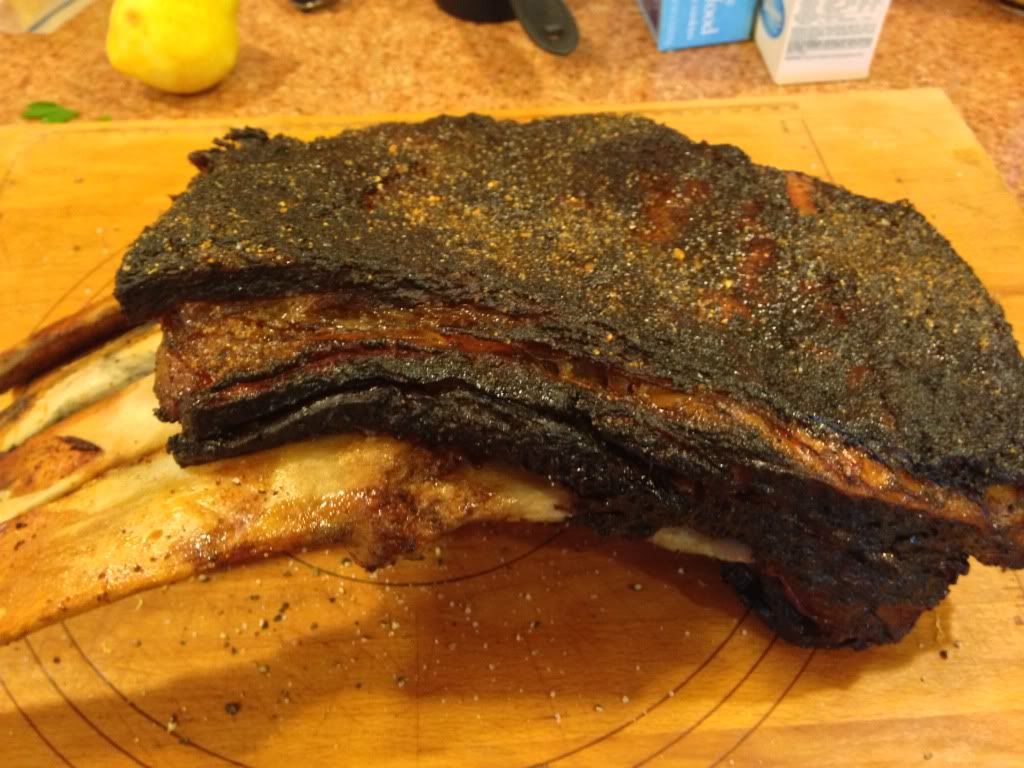 And sliced and tossed with the finishing sauce: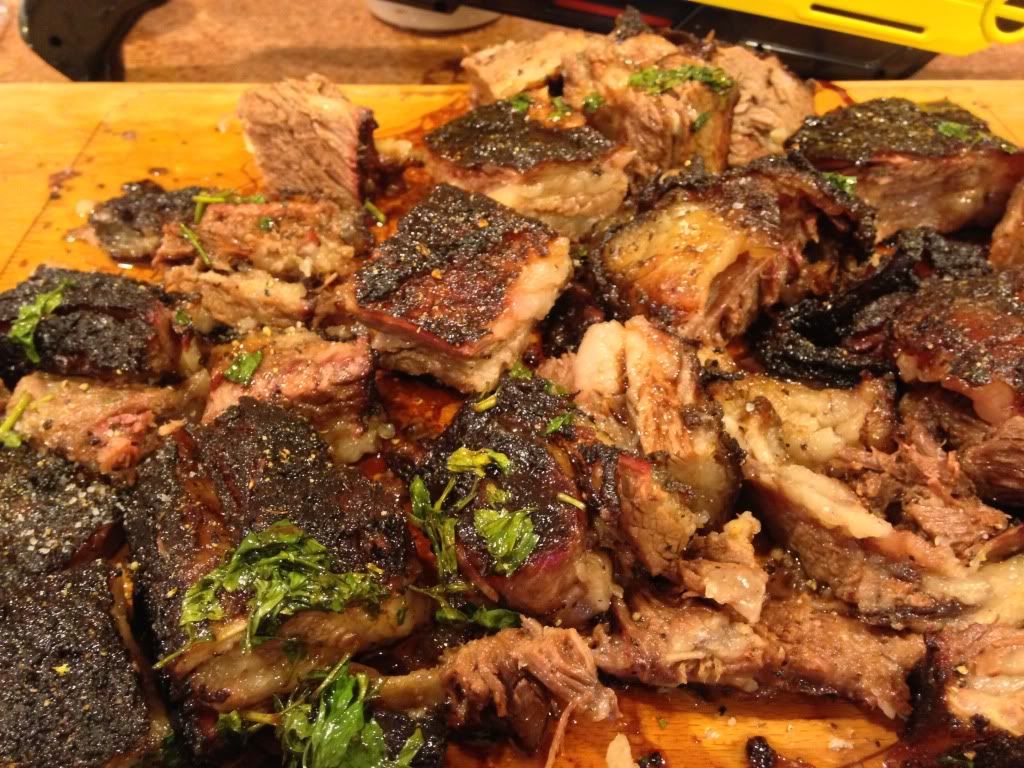 These were OK, not great. The flavor was fantastic, but there was too much fat in the end result for my liking. That may have been the result of the cut of meat, or not having it on the egg initially for a long enough time, I'm not sure. The recipe was for 5 hours, and perhaps I should have left this larger plate on longer.
These were also fairly chewy. Not tough - very moist and tender, but not melt in your mouth like I would have preferred. Of course I've never done these before so I don't have a point of reference. The whole family loved them but I'm just like the rest of you and my own worst critic when it comes to things cooked on my Egg.
I'll probably try these again someday but it was a good amount of work. I'd need to be convinced it was going to be worth it.
"If the world is something you accept rather than interpret, then you're susceptible to the influence of charismatic idiots." - NdGT
"The truth is, these are not very bright guys, and things got out of hand." - DT