Once again, Mrs. G is out of town, so time to experiment with food. We've seen @Dyal_SC and @NibbleMeThis and many others do eggrolls using pulled pork before. Not quite a new idea, but something new for me. I've had problems finding the wrappers before in the store when I looked, and then I'd forget and it would slip off my radar. Found some the other day and I knew it was time to give them a go, but I decided to use some pulled beef I had sitting in the freezer instead.
Sauteed some onions, carrots, and cabbage and then tossed in the beef along with some of Aaron Franklin's Texas Style BBQ Sauce.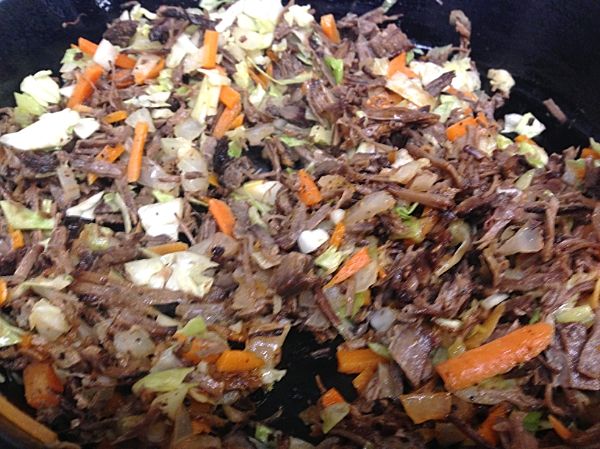 Then I proceeded to wrap my eggrolls. I won't bother with a picture of that. Suffice it to say, I need some practice. They weren't all pretty. Then I fried them up for a few minutes at 350F until they looked done enough for me.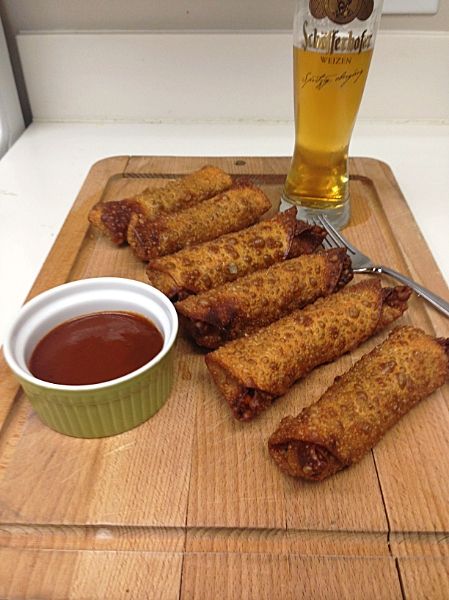 They came out really tasty. Good beef flavor with a nice smoke. It wasn't really a winner in my book, however, but that was my fault. I don't think I had enough veggies in it. Way too much beef to veggie ratio as you can see in the following pic. But it was fun to play around, just need to tweak it till I get it right. Still got some pulled pork in the freezer that I'll probably pull out this weekend and work on it.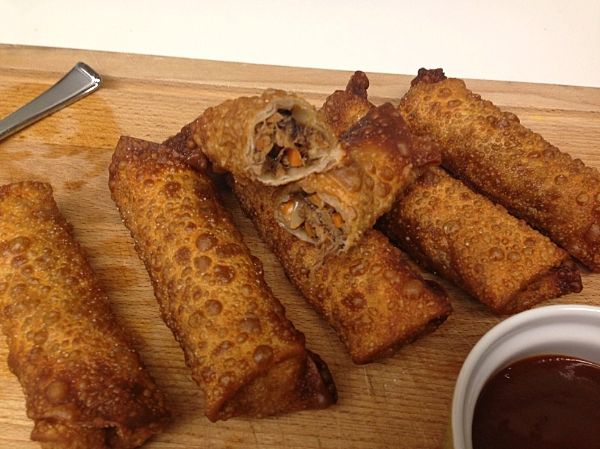 On to the "Something else". I finally got around to brewing my first batch of beer last night!! Something I've wanted to do ever since I was in college a hundred years ago (ok, ok...more like 15 years ago). My first attempt is a Blue Moon type Belgian wheat ale. Figured that's Mrs. G's favorite beer, so when she gets home and finds out what I did she might be less mad. We'll see how that works. BTW, if I don't check in on Monday, somebody come check on me.
Got my wort brewing with some sweet orange peel and coriander in that bag floating around, hopefully that will get me the flavor profile I'm looking for.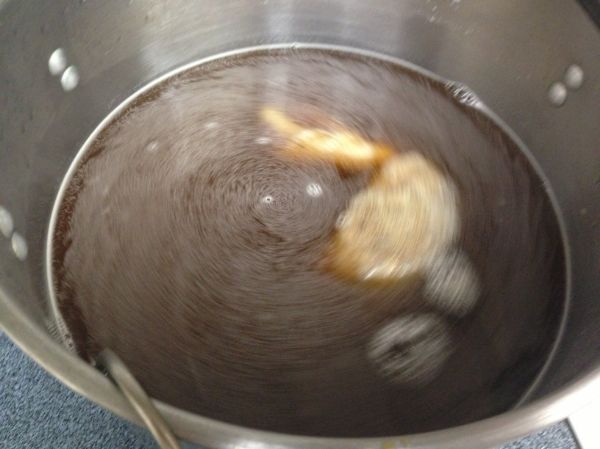 According to the hydrometer, it has a potential alcohol by volume (ABV) of around 6%. Sounds good to me. Original specific gravity was 1.0048, I think. I might have messed that up because I didn't take a temperature before I tested it, so if anything it is probably higher.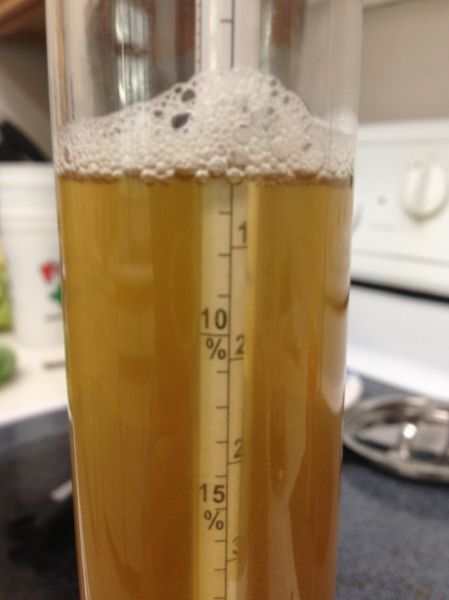 There she'll sit for the next 3 or 4 weeks doing here thing. Be warned future house guests, you are going to have to shower in the back yard with a hose. Ok...we'll move it or let you use our shower.
)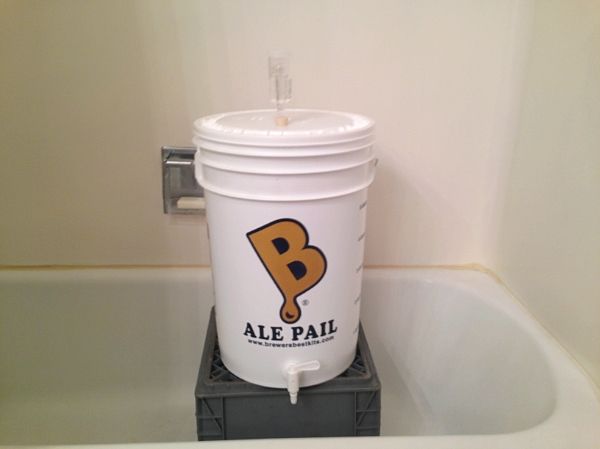 Fingers crossed, I hope it turns out. I've already thinking about the next batch. Think I might go with a cerveza seeing as we are still gonna have many 100+ days that will be perfect for sitting by the pool sipping on a cold one.
Rowlett, Texas
Griffin's Grub or you can find me on Facebook
The Supreme Potentate, Sovereign Commander and Sultan of Wings