I had some rice and beans and BGE shredded chicken leftover taco night and some crunchy bacon leftover from the breakfast pizza cook. Also, had some peppers that I was going to put in the rice and beans, but changed my recipe at the last minute. I was thinking... what am I going to do with all of these leftovers?
Naturally, decided to mix everything up with some cheese, stuff it in a pepper and cook it on the egg around 350. Turned out to be the best leftovers we've had in a real long time!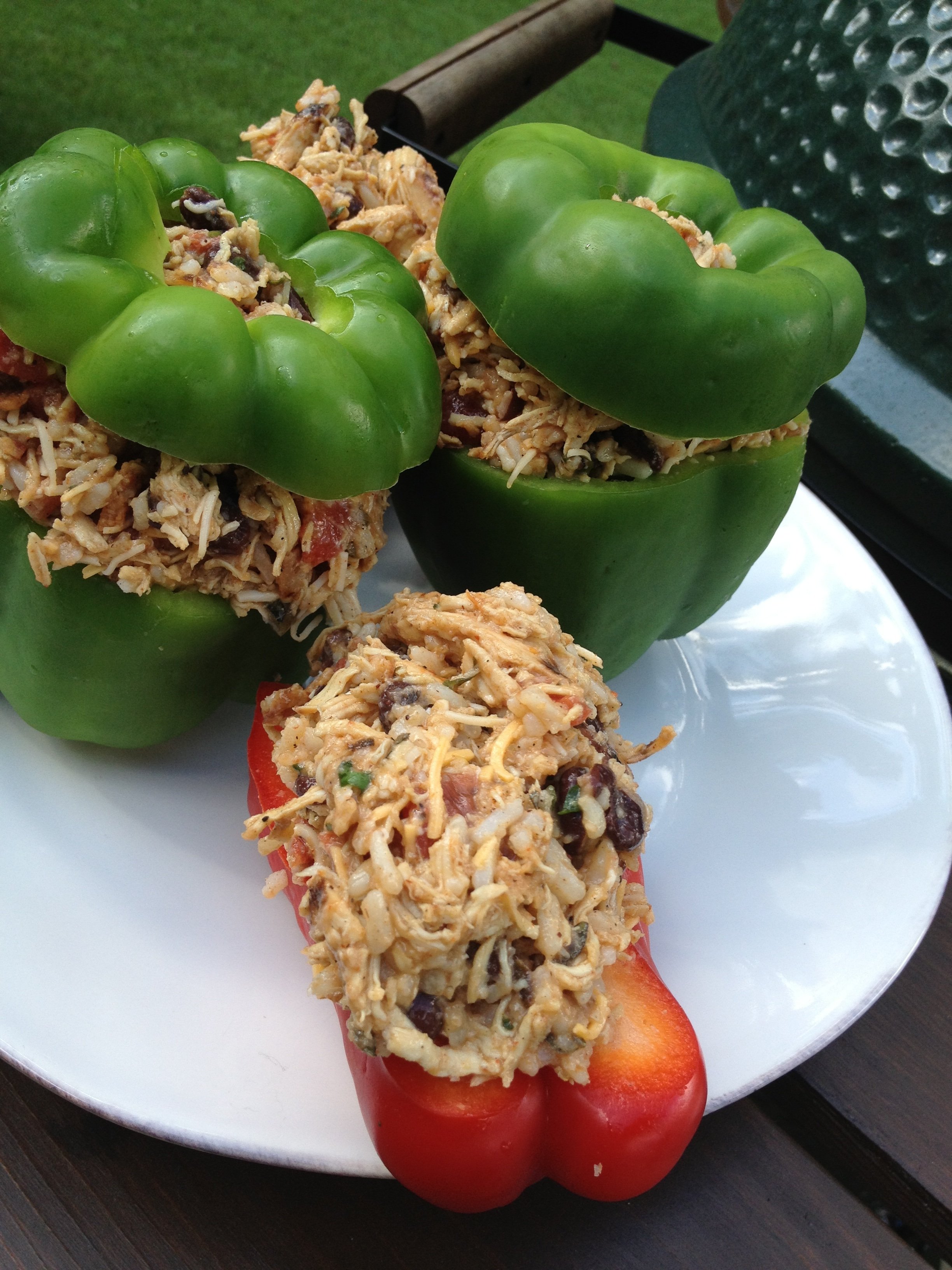 My husband gave me 5 seconds to photograph his busted open pepper. True love!