So another first for me - bacon wrapped pork loin.
Had 2 pork loins, washed and dried, did not cut off excess fat. Rubbed down with mustard, then a dry rub with sugar, onion powder, garlic powder, paprika, chili, salt and pepper, rosemary and ginger. Also added some jerk seasoning wrapped and kept in fridge overnight.
Next day - fired up lbge set @ 250 indirect with apple chips.
Wrapped loin in bacon blanket (needed a ton of toothpicks - bacon was too short so "customised".
Put on Egg until internal temp of 100 - them spritzed with Angostura 1919 rum (I am off to Trinidad next week and wanted a local flavour)
Spritzed again at 125 and 140. Removed at 155, put on direct heat till 165 and voila!
Bacon Blanket
Marinated pork loin
Bacon wrapped pork loin - notice the 2 dozen toothpicks
1919 rum from Trinidad - this rum is magic - nectar of the gods!
On the LBGE
Final product.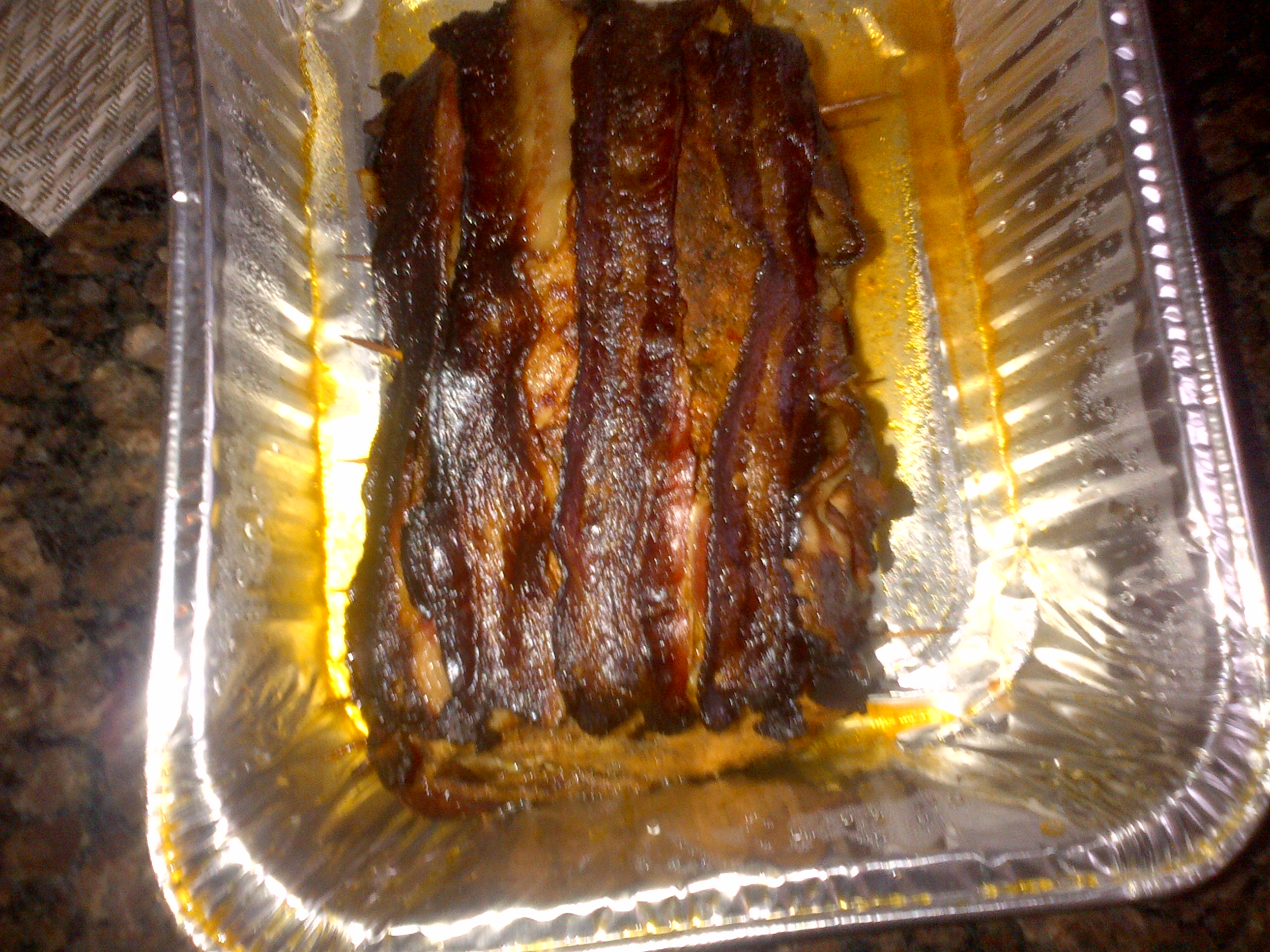 Any direction on improving is greatly appreciated - for instance how not to use so many toothpicks