Here are a few pics of the fest.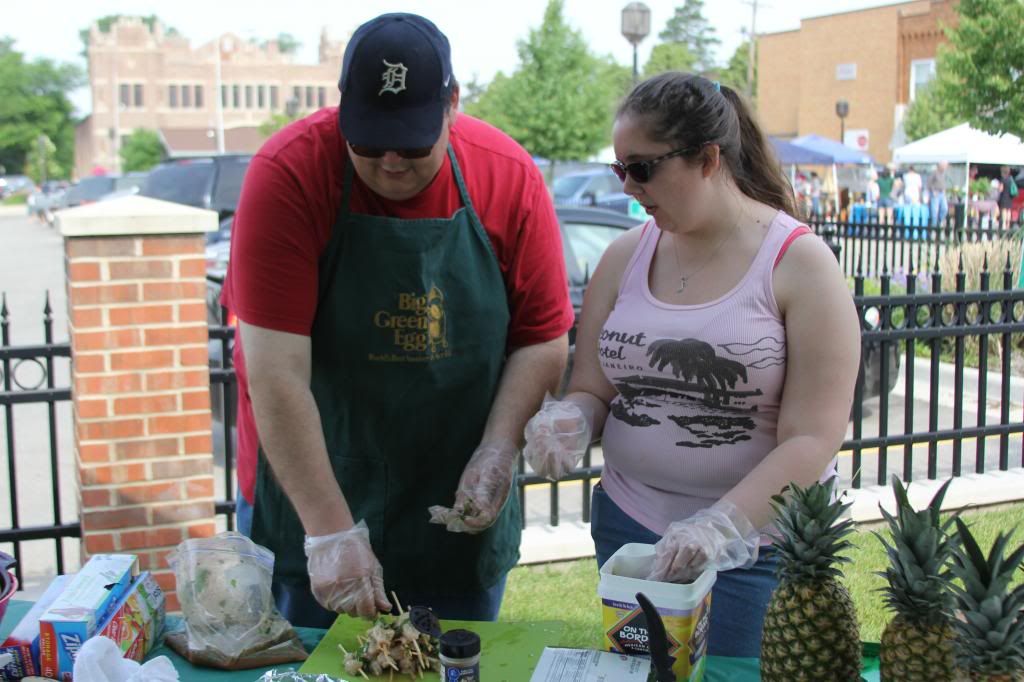 Fred19Flintstone AKA Bob with his daughter (pebbles???) cooking up some deeeelicious Tequila Lime Chcken skewers.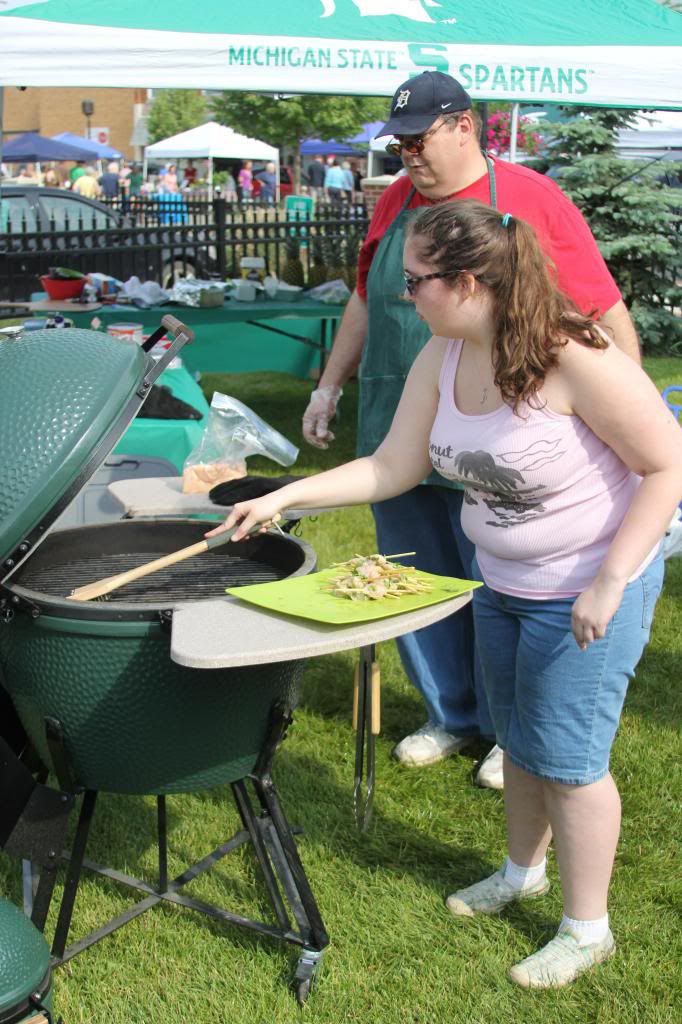 Owossoegger AKA Eric cooking up some yummy pineapplehead grilled pineapple.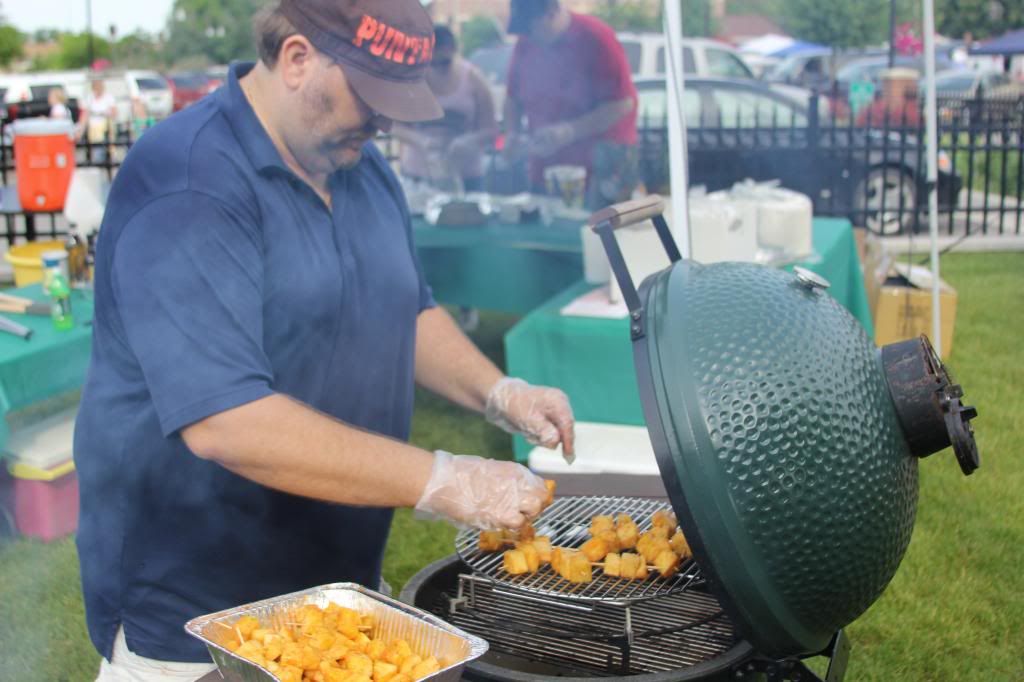 some soon to be eggers?? enjoying the samples
my daughter just begged me to take this pic...not lol
this little lady has had enough!!