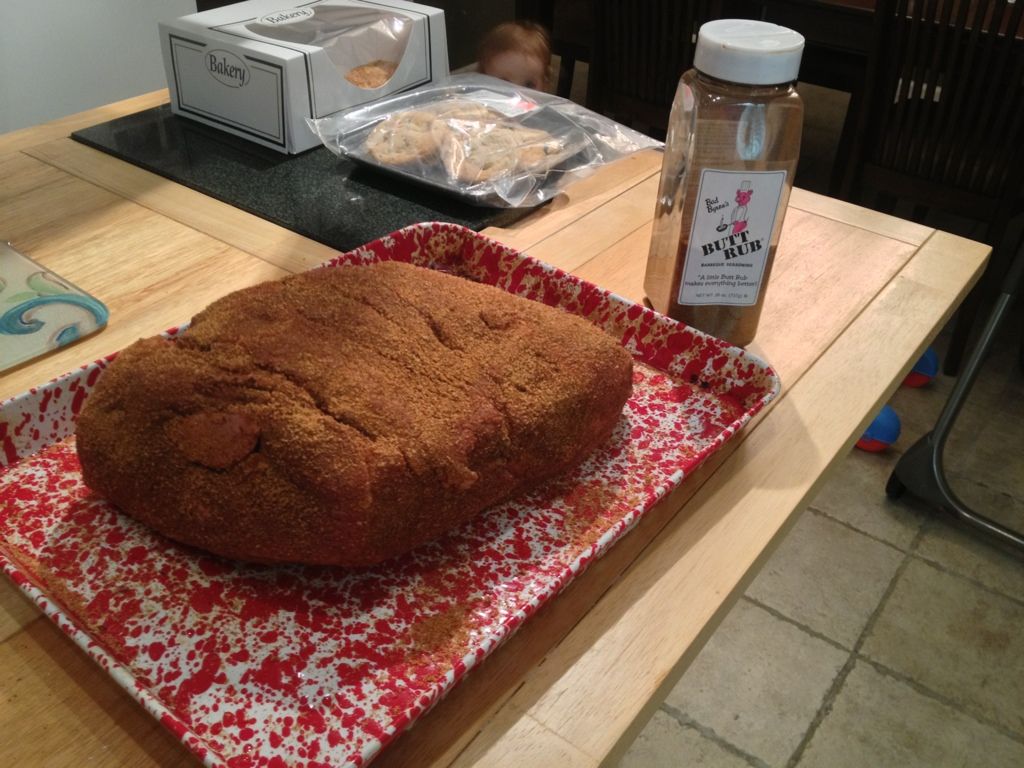 Rubbed with bad Byron's. gonna let that sit over night. Put some John Henry's butt rub on in the morning about an hour before it goes on. Trying something I think
@eggcelsior
said and staging rubs.
Got butt, beans, tater salad, and for apps gonna make green bean bundles.
Might ditch the Italian drsg injection depending on how the morning goes.
I think it's pretty funny that a lot of us our cooking our wives and mothers and baby mommas butt for Mother's Day.
Happy Mother's Day to y'all's SWMBO or any moms on here.
_______________________________________________
XLBGE