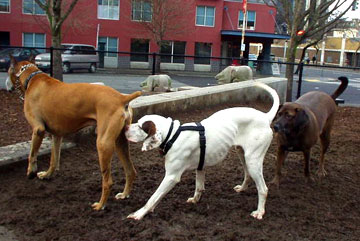 NO!! NOT LIKE THAT!!
I thought about what to do for my first XLcook and it's hard to beat a butt unless you cook two!
Here's some pix:
I started them at 225 and went to bed. I thought about going turbo in the morning, but I wanted more time cooking with my new toy. I had to boost the temp the next afternoon so that we could eat at a decent hour.
Here's the cooked pre-pulled results. As soon as I pulled the pork, I was attacked by ravenous animals! I didn't get any further pix because a feeding frenzy was on and the camera was too close to the pork!
Thanks for looking!