So tonight I cooked pork chops and squash on the small. Was tired of bending over and the poly was dry so I put the eggs in the table.
First question:
My casters are overloaded. Thought I bought 150 lbs casters and figured that'd be enough. It won't budge. What if I used a floor jack and lifted one side up at a time and replaced with bigger casters.
Second question:
I have one of the dome covers for a large. Anyone seen something to use like that for the small? I do not want a full table cover.
Enjoy and thanks for any suggestions.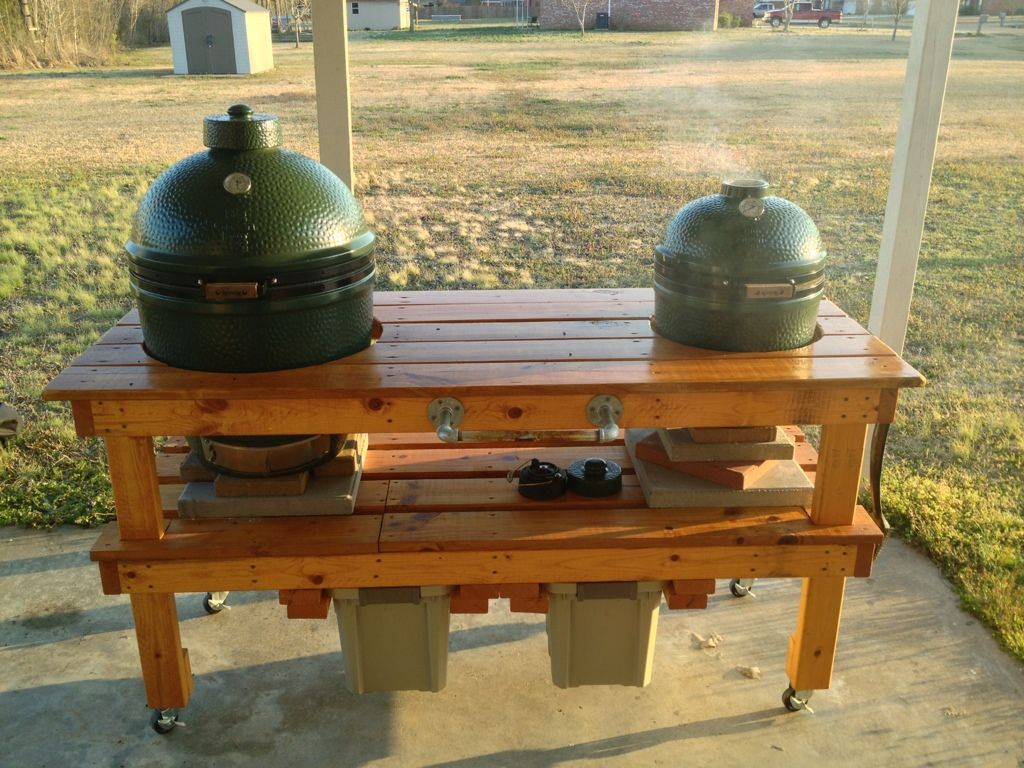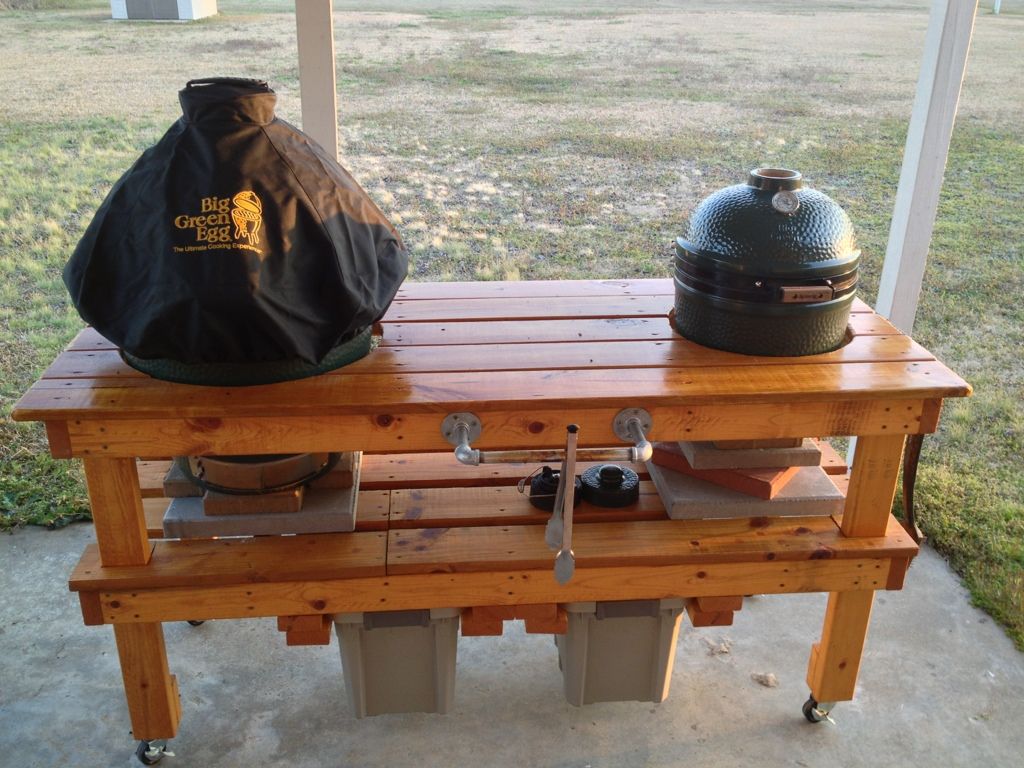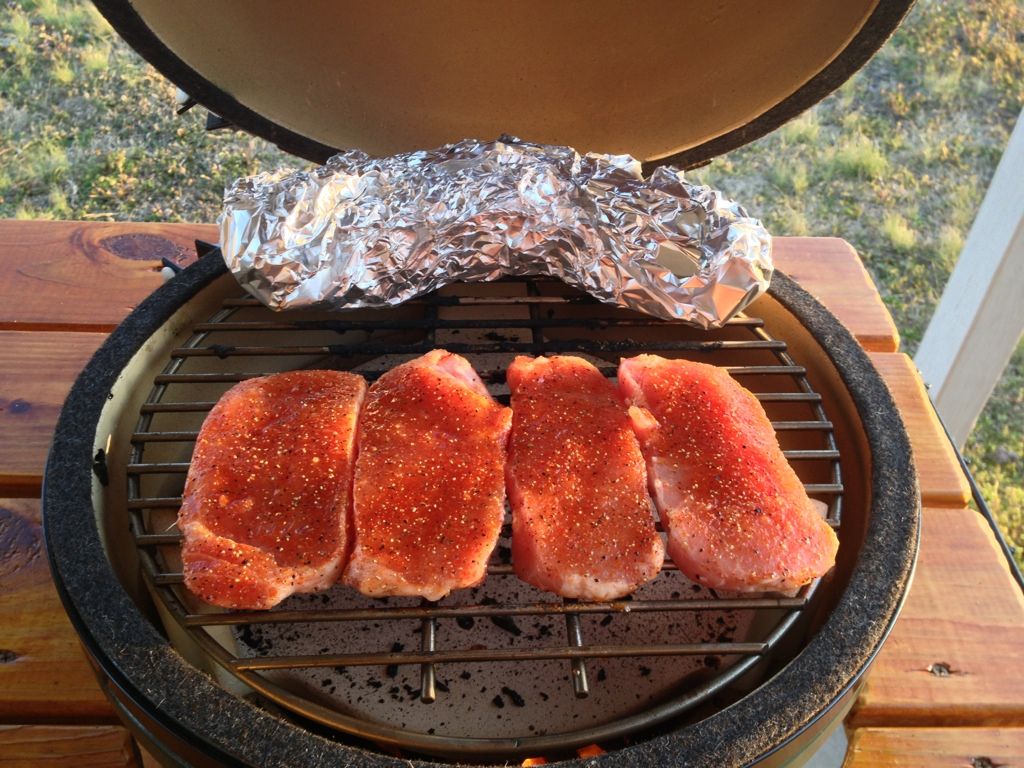 I've still got a few things to do to the table but the eggs won't be in the way and I have ribs planned for Saturday and a tri tip for tomorrow so very excited about being at a workin height.
_______________________________________________
XLBGE