After years of working in a STAT lab, I am quite use to changing directions in mid stream, and that is what I did for the T'day cook. I was prepared to do a mad max turkey but Skiddy, in another post, had suggested to piece out the turkey and that is what I did. We quartered the turkey and placed on a mix of root veggies, potatoes, turnips,carrots, 3 leeks, couple of bays, thyme, sage 11/2 lemons, red bell pepper and celery. Added one bottle of un-oaked chardonnay and 1 cup of the turkey stock made the night before. Seasoned with Cluck and Squeal and cooked uncovered at 350 until turkey was 10 degrees away for done. Removed turkey from pan, ran egg up to 400, placed turkey on egg to crisp up the skin.
Poured off the liquid from veggies and used that to make the gravy. It was such a busy day I only remember to take one photo before turkey Cluck&Squeal was added.
This was a wonderful cook and turkey really was the star of the meal. I will be doing that cook again.
The veggies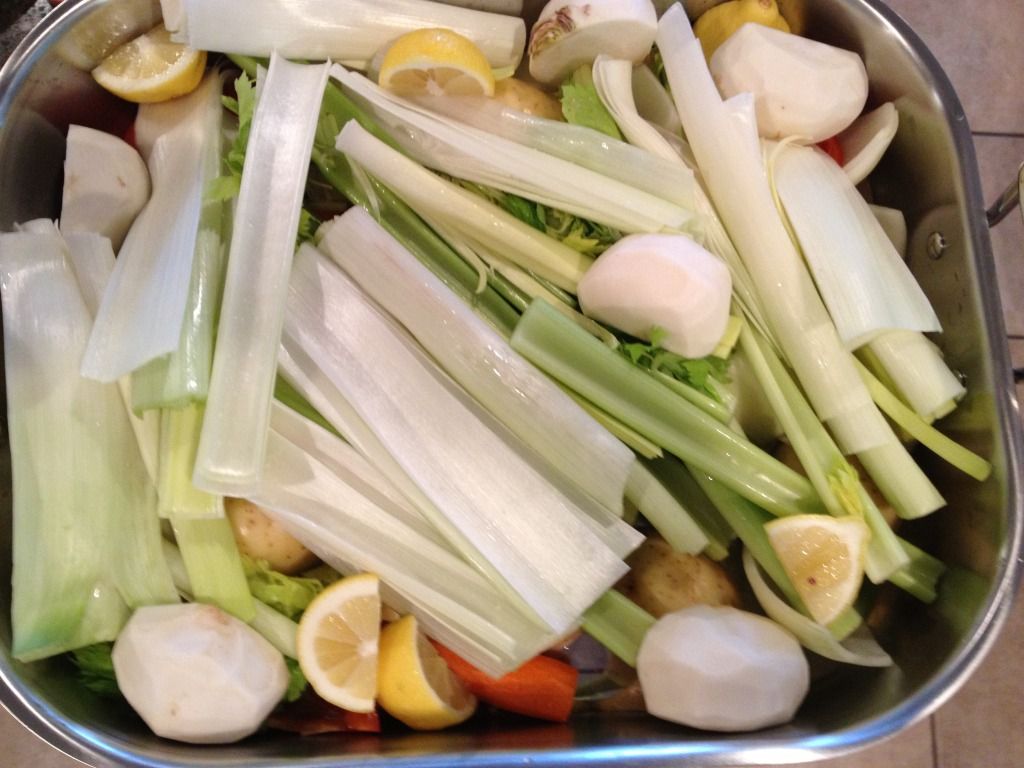 Turkey added and ready for seasoning