hi all i have been eggin for 10 years now i have been a regular over at the other forum for the last several years. i decided i neede to start posting over here since i made so many friends over the years through the other forum. but i dont really know many of you over here. so i decided that i need to do more posting over here. i have been postiong a few answers to the regular stuff i have posted a thousand times. but i figure ya'll dont know me and have no idea if i even know how to run a egg and a camera. so a couple weeks ago i dusted off the camera. and since i went over to the forum feedback i think i know how to post pictures.
here are a couple pumpkins i turned into pumpkin soup and pumpkin ravioli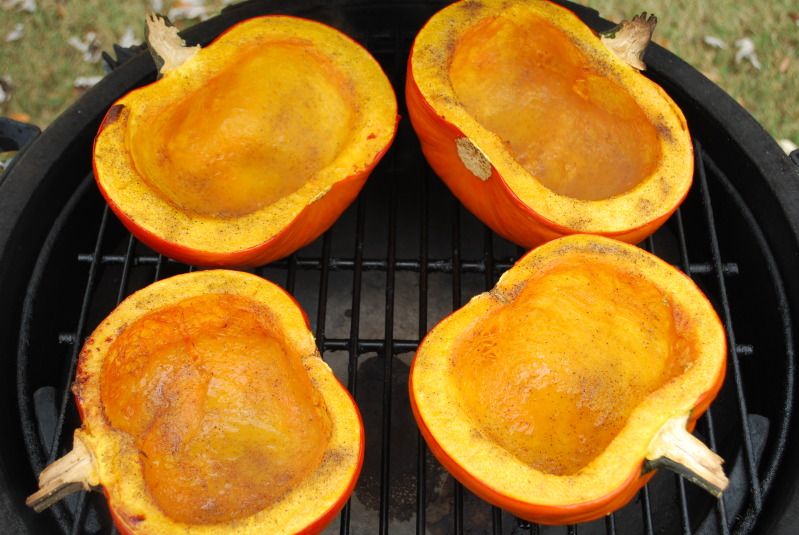 only one ravioli shot i took with my phone
then i had to do something with all those seeds
i had not roasted a whole chicken in a couple years i am a spatchcoked kinda guy so i decided to do one. i put some af under the bird to keep the juices so i could turn them into gravey
then this past weekend i had a egger friend of mine ask me to come to his house and make six pizzas well six pizzas are alot of work but it was fun i only got one picture of the pizzas and it happened to be one i screwed up
but it tasted good
yep i have been over ther for years some of you i know used to be over there and if you were around five years ago you would have seen my 3 week old daughters picture at eggtoberfest in 07 here is a picture of her now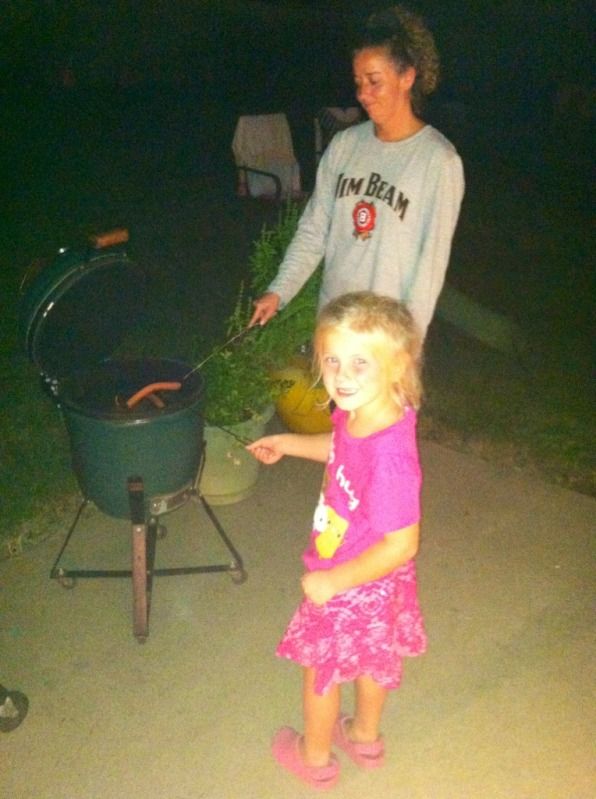 yep wont be long she will be running a egg all by herself. anyway i just wanted to introduce myself as i dont plan to go over there as much anymore they seem to be loosing fun people all the time besides i got most of their phone numbers and emails anyway. i sure hope the photos show up or this will be a big waste of time.
happy eggin
TB
Anderson S.C.
"Life is too short to be diplomatic. A man's friends shouldn't mind what he does or says- and those who are not his friends, well, the hell with them. They don't count."

Tyrus Raymond Cobb