A cold front moved through the midwest towards the end of last week and it made us cancel our Camping/ Kayak trip we had planned. Wanting to see how the Small BGE works on a longer cook we decided to pick up a adapter for the DigiQ and see how it works on the little guy. You have to take off the door and screen completely and then slide the adaptor door on.
For the turkey we did a 9 lb bird and went with DIzzy Pig's Raging River rub and Tony Chacheres Creole Style Injection. Once the DigiQ had the egg stabilized at 324° we put on the turkey and let the egg do its magic. I took out the dome thermometer and don't think you could get much bigger of a bird in the little guy.
The DigiQ kept it right at 324° for three hours and the neighborhood was smelling great!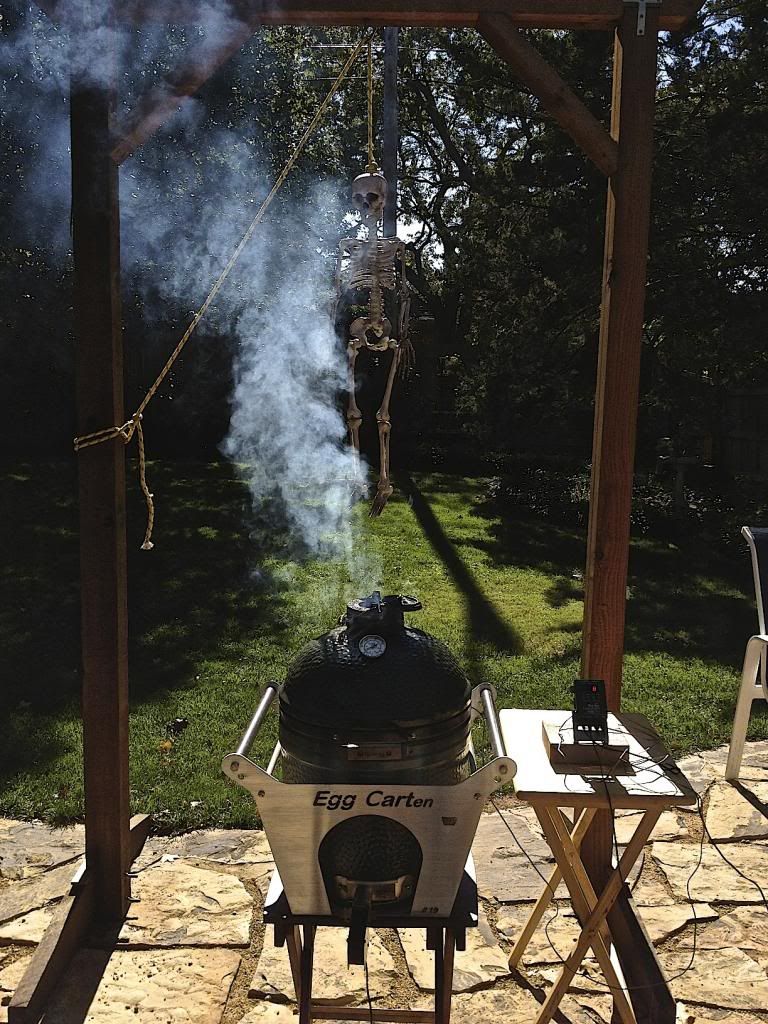 Since the egg did all the work outside we made some cornbread stuffing, smashed potatoes, and green bean casserole to go along with the turkey.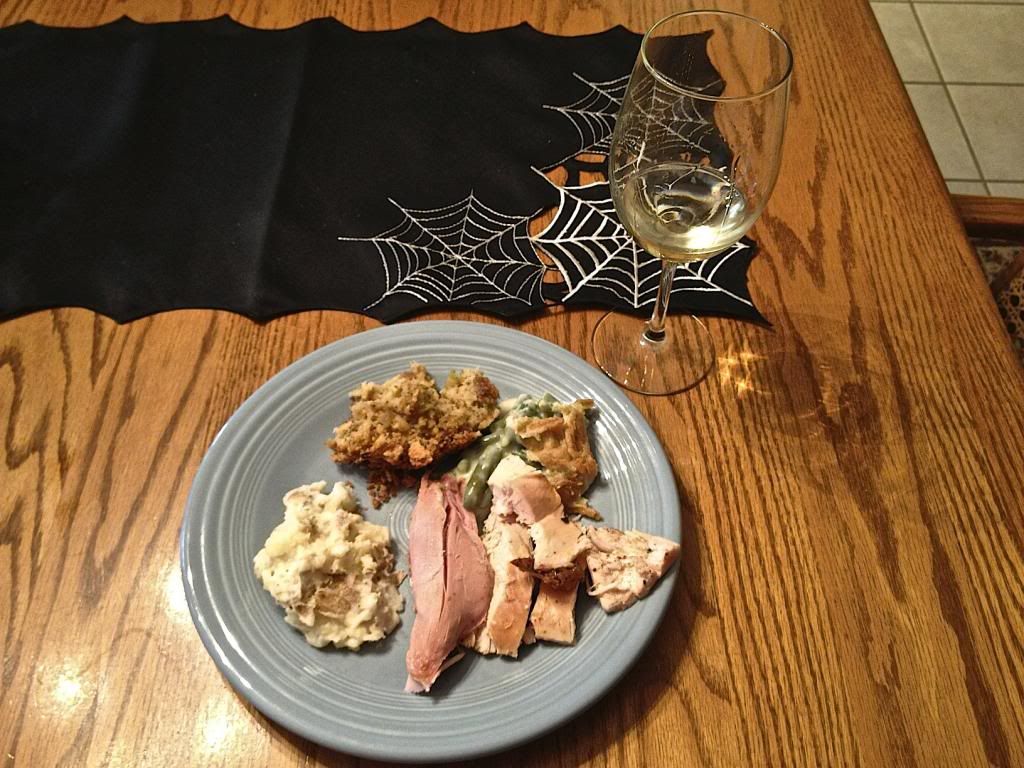 It turned out to be one of the Juiciest Turkeys we have made and another good use of the Small Big Green Egg!
Large & Small
BGE
, CGW Two-Tier Swing Rack for
BOTH EGGS
, Spider for the Wok, eggCARTen & and Cedar Pergola my
Eggs
call home in Edmond, OK.