To get some bomb diggity cake baked on the egg. Spatchcocked a couple of dirty birds (one to make smoke chicken salad out of tomorrow). Raised indirect 375 1 hour 15 minutes. Mesquite lumps over a pan of potatoes and carrots.
The highlight was the last minute choice to bake a cake. Basic chocolate cake mix, but we mixed in 3/4 a can of cherry pie filling. Never baked on the egg before because the wife didn't trust me. 35 min 14inch cast iron skillet.
Juicy and delicious as always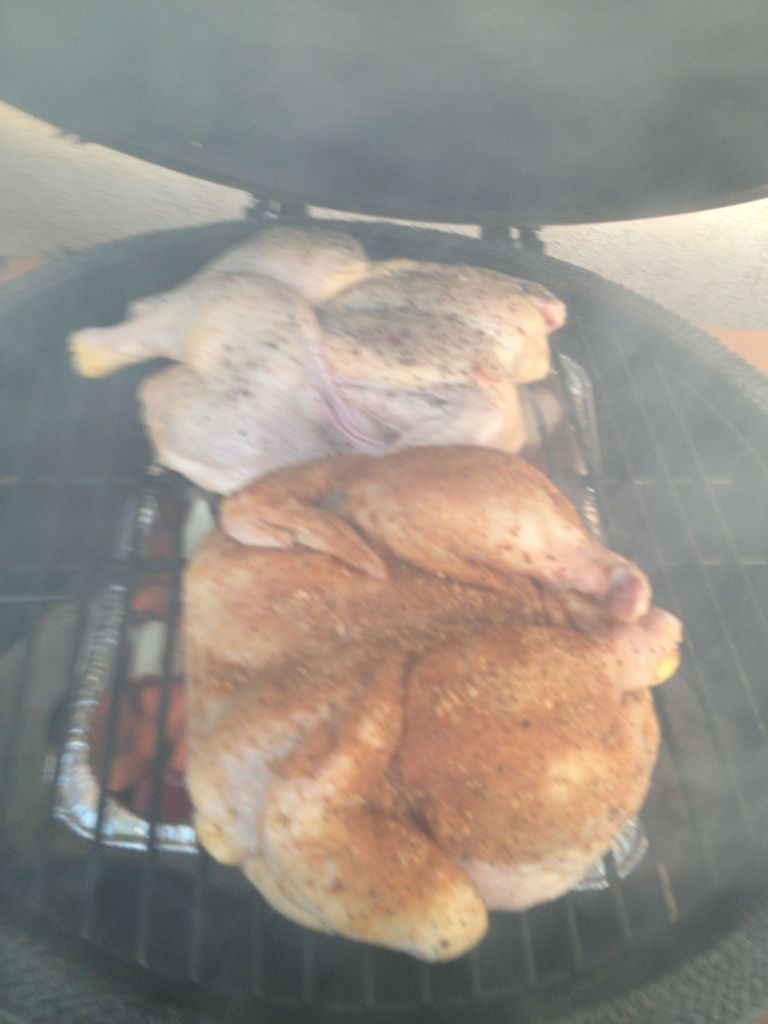 All done and super crisp skin, (we don't usually eat it but I like a few nibbles)
And the wife got a smoking deal on cake mix and we don't bake a lot.
Pre bake
Coming off the egg
Frosted with some cream cheese frosting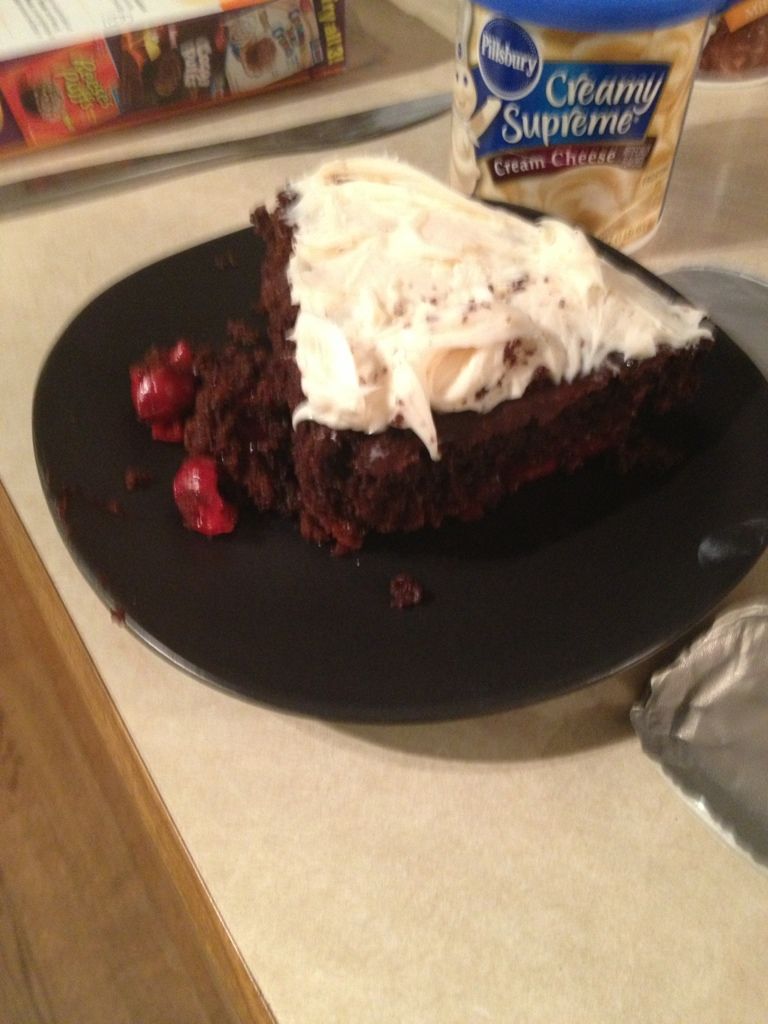 Great cook when all is said and done