Spring of '11 last year, my friend "Lamb Chop" got real ill and I made her some sweet & sour shrimp to help her get thru the illness.
http://www.greeneggers.com/index.php?option=com_simpleboard&func=view&id=1037654&catid=1
She has not been feeling well lately so the DR came to the rescue:
Sweet & Sour Chicken:
Mise En Place: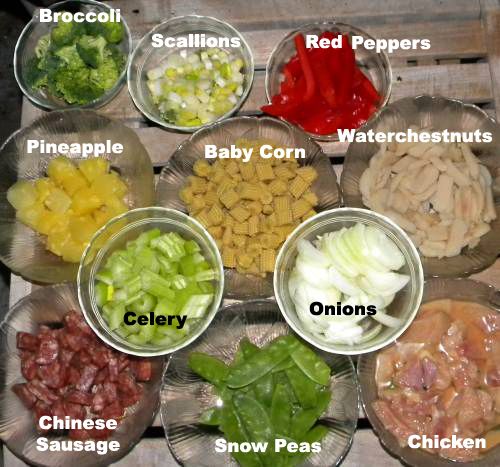 Chinese Sausage:
Chicken marinated in Sherry, white pepper and cornstarch for 30 minutes:
Red pepper, Onions, Celery: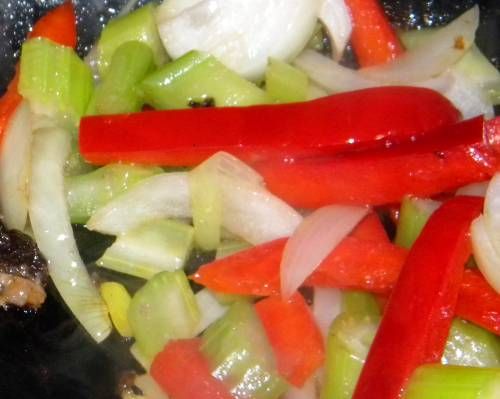 Broccoli, Snow Peas & Scallions: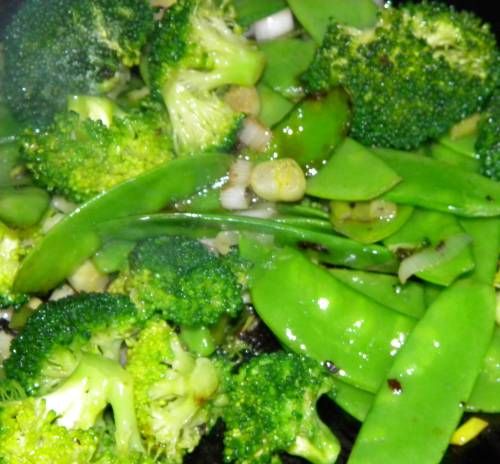 Some where along the way the picture of the pineapple chunks, water chestnuts and baby corn got lost, But with some sweet & sour mix it all got into the pool: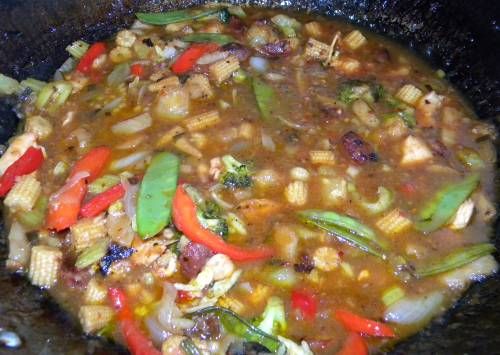 Like to serve with some La Choy Chow Mein little rice noodles:
Hope she gets better soon!
---
Richard Melbooooring Fl.
"KING OF LONEY", SELF APPOINTED!!!!!