I got the idea here from a thread but I can't find it to give credit. Thanks to whoever you are
I got a pack of italian meatballs (44 per bag) and 22 strips of bacon. These went much quicker than the ABT and will become a regular. I dusted with Texas BBQ Grand Champion and indirect 275° for about 45 minutes. Added a little BBQ sauce and another 10-15 minutes.
I just did a few racks of ribs and the oval plate was still in my egg. The drippings are from the ribs. I know, being lazy but I think of it as being efficient.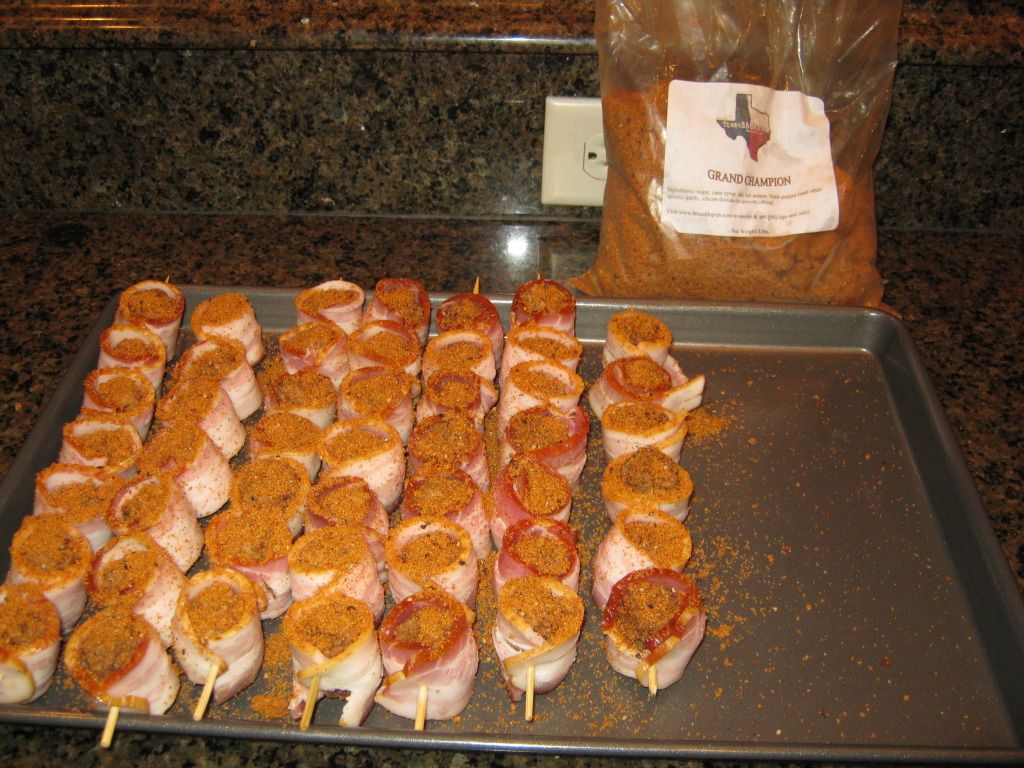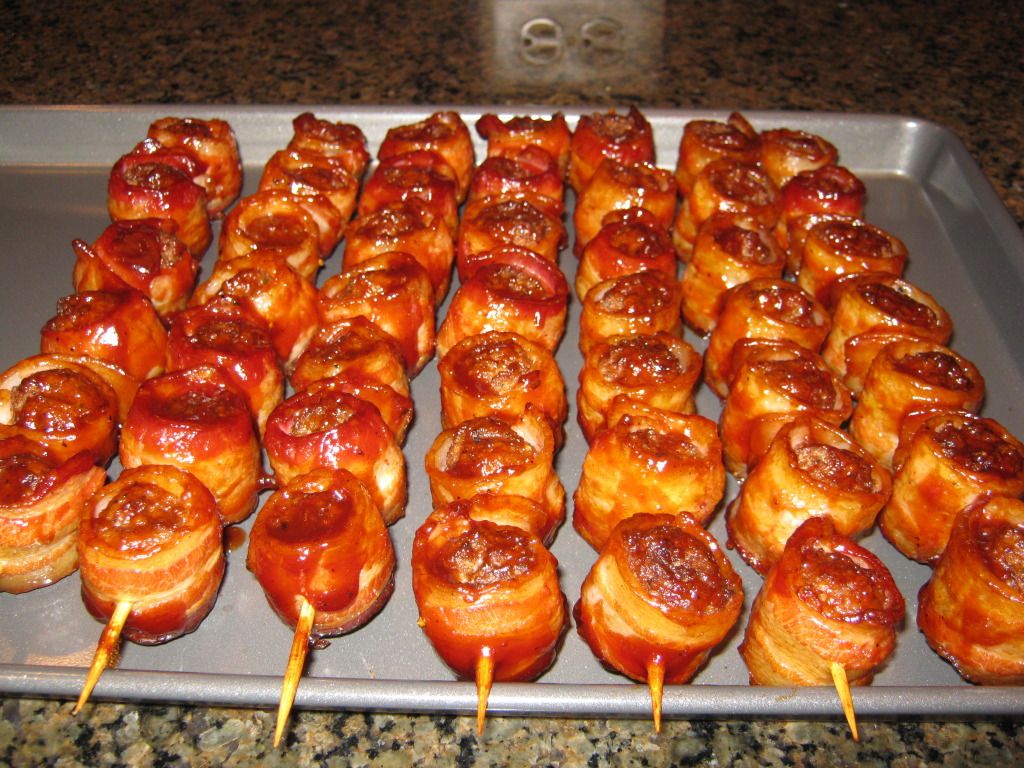 Big Lake, Minnesota
2X Large BGE, 1 Mini Max, Stokers, Adjustable Rig