He wanted spaghetti and meal balls and I wanted pizza. The compromise; meatball pizza.
Meatball recipe link:
http://www.foodnetwork.com/recipes/anne-burrell/excellent-meatballs-recipe/index.html
. Cooked on the small @ 350 for about 20 minutes. Next on small some veggies usually served with spaghetti. Roasted at 425 for 40 minutes. The pizza dough was a quick no-rise recipe.
Cooked meatball (these destined for the freezer)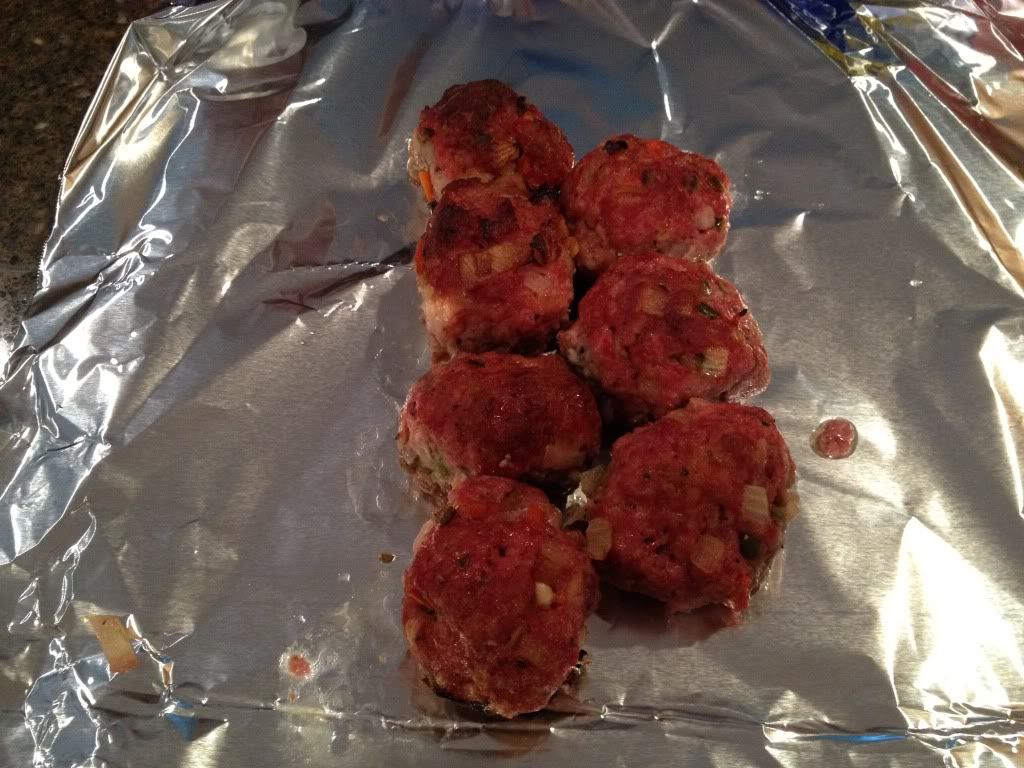 Pizza dough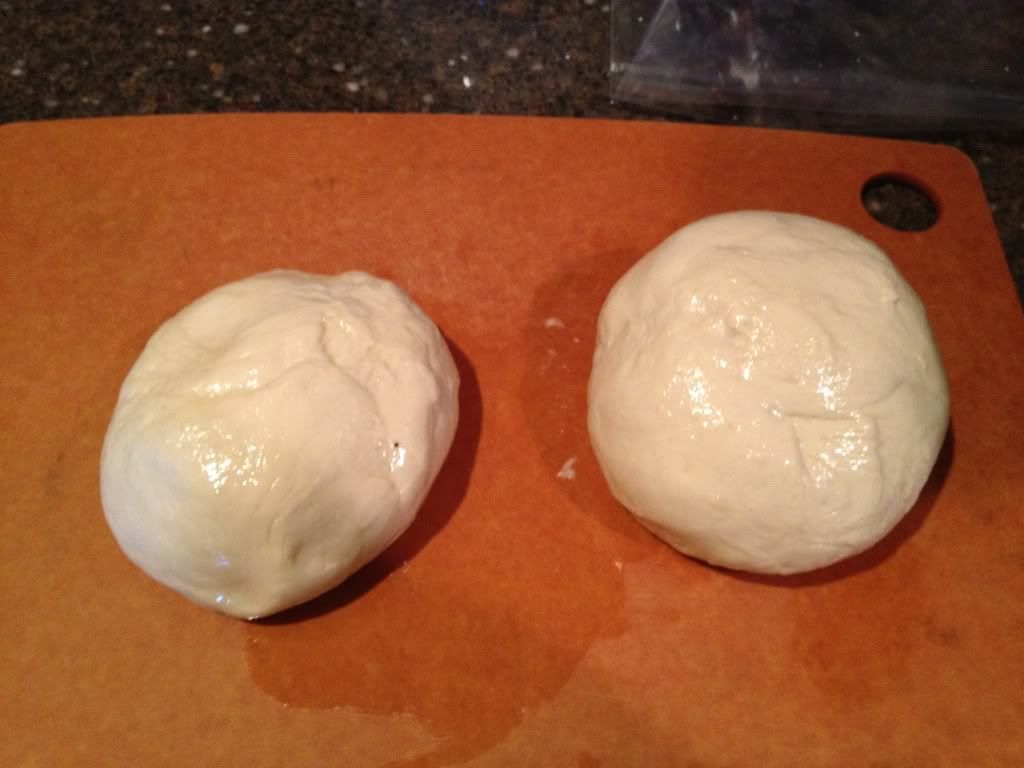 building the pizza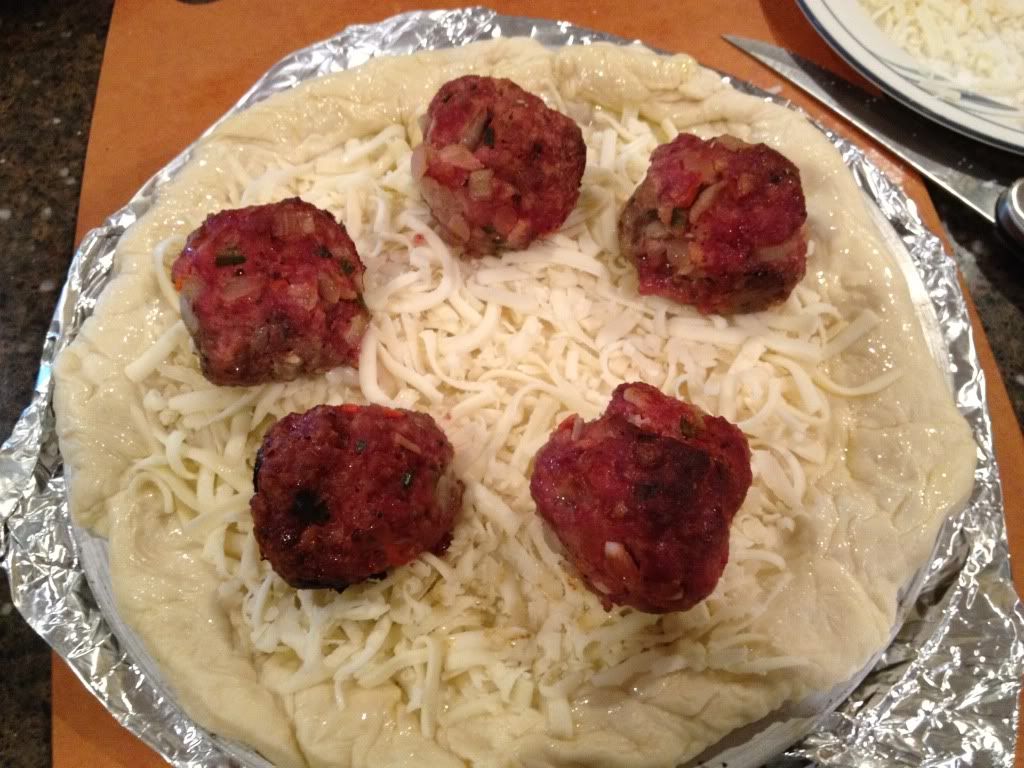 sauced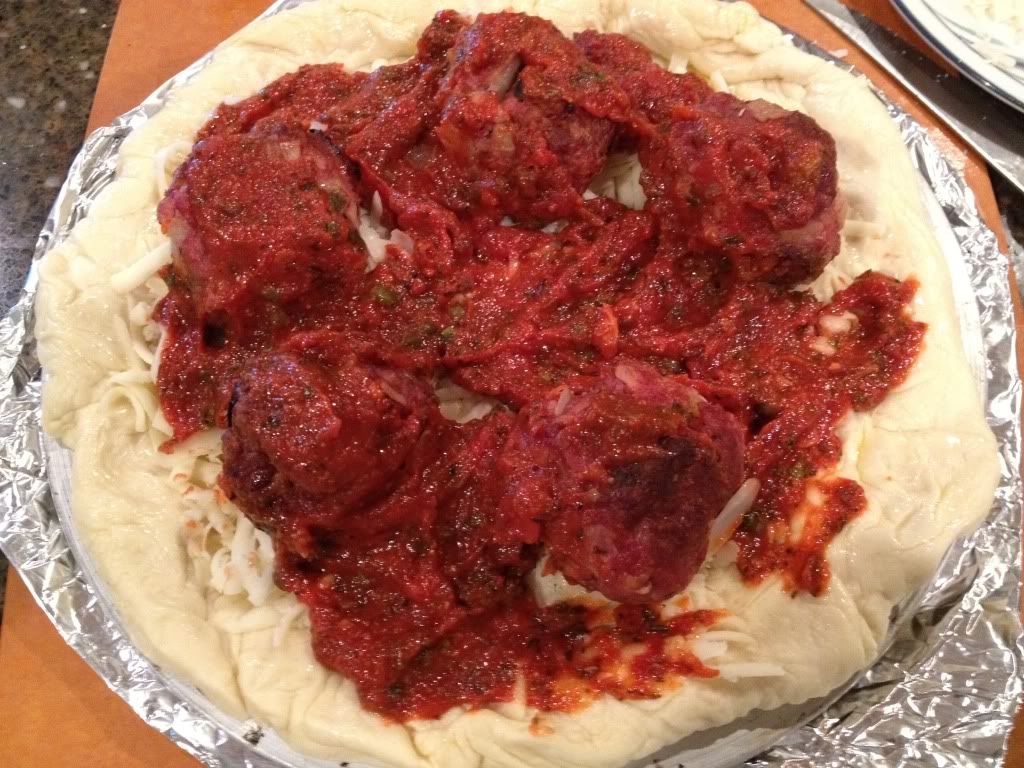 More cheese 50/50 Parm reg-Moz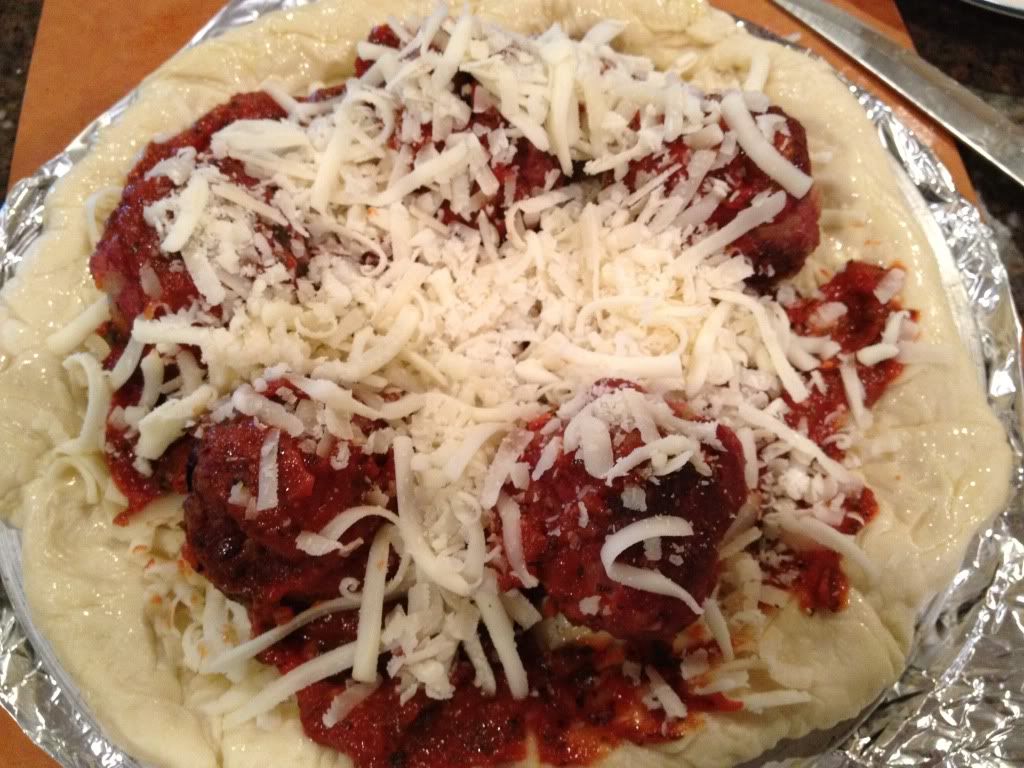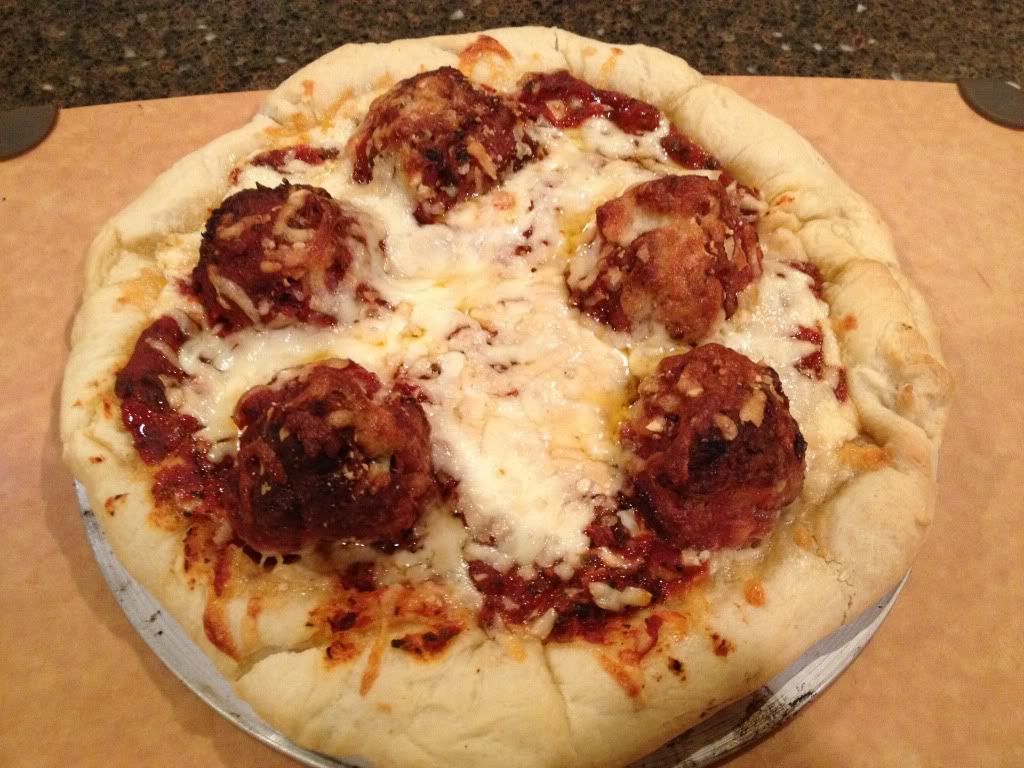 the veggies