Sunday nite chicken thighs and portabellas mushrooms
Made a paste with garlic, C&S Rib formula and Rattle Snake Dust. Shrooms oiled and seasoned with chives and a pinch of RattleSnake Dust. Cooked indirect.
Monday for tuesday Pot Roast
Almost 3lb. Patted dry and coated with course Kosher salt, RT for 50 minutes while egg stabilized. Removed salt patted dry and seasoned with Das salt free, lemon pepper, pepper, Rattlesnake dust and garlic powder.
On small at 1300 and cooked indirect @ 285+ until IT reached 195, around 2030. Decanted the grease from drip pan and used ½ bottle of Wild Hare Ale to scrape up the brown bits. Wrapped roast in foil and poured in the ale and bits. Back on the egg (temp about 200) for about an hour.
We decided not to pull but put in fridge for over night rest.
Sliced, on small until warmed through.
The beef was tender, just like a braised pot roast, but taste was all beef. (no wine , veggies or other tastes to interfere with the intense beef flavor). The mouth feel was very velvety. Normally I don't eat beef fat, but what fat was melt-in-your-mouth good.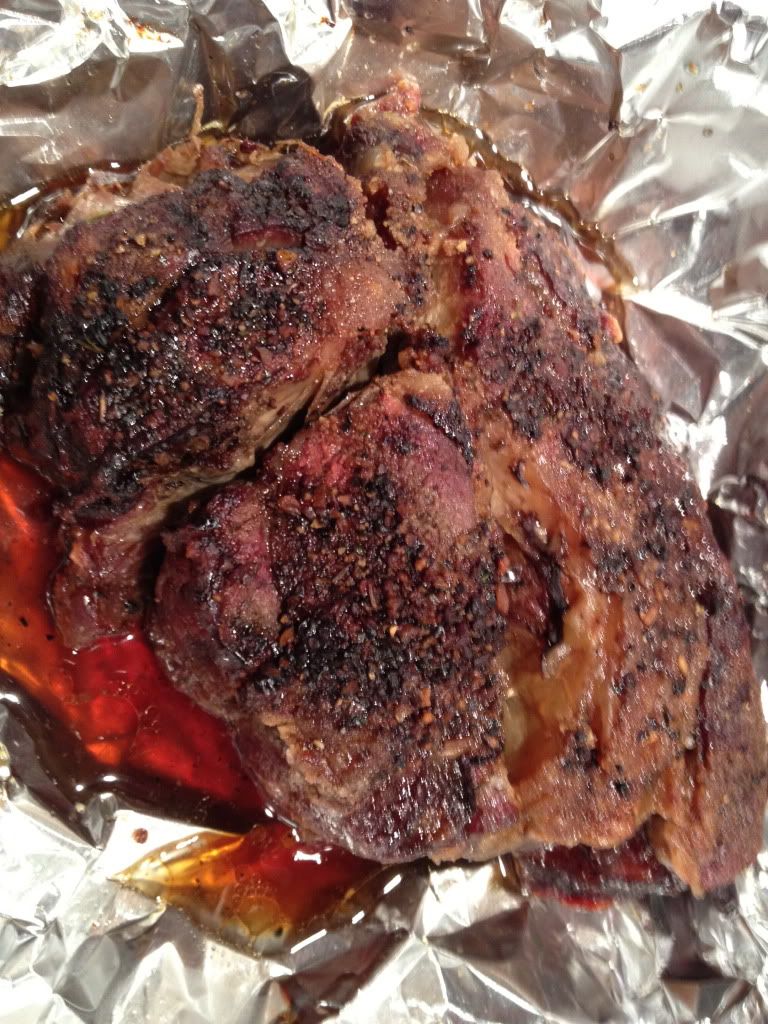 The glistening is from the meat, nothing added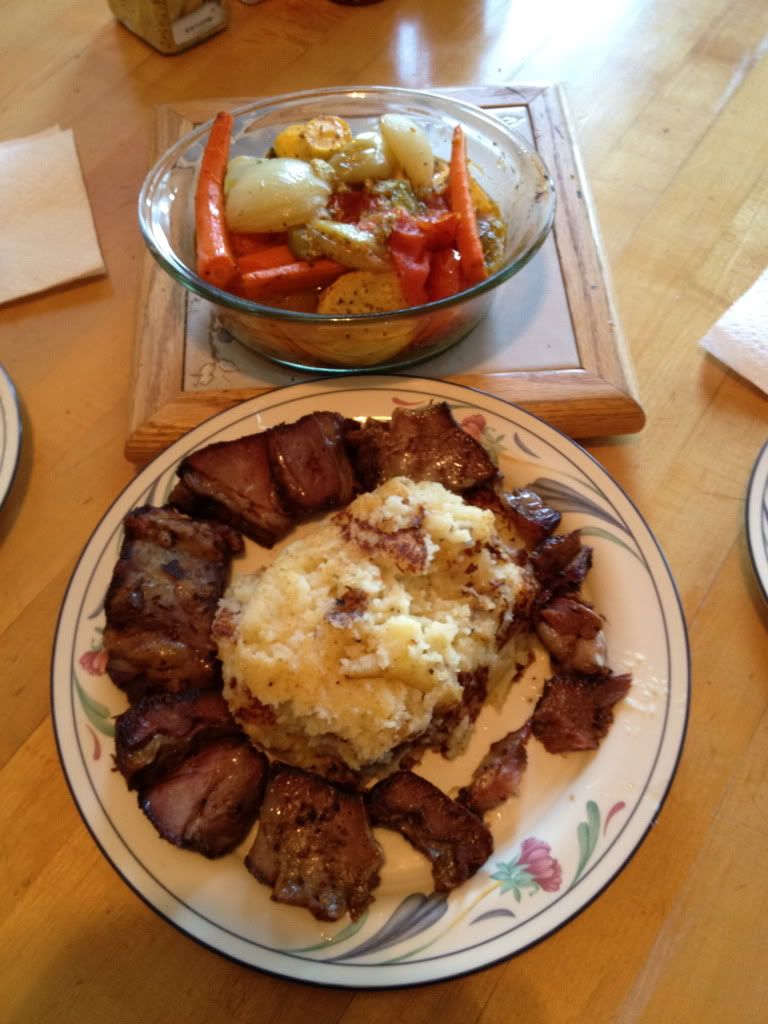 The set up The drip pan stands proud of the foiled pizza stone to prevent drippings from burning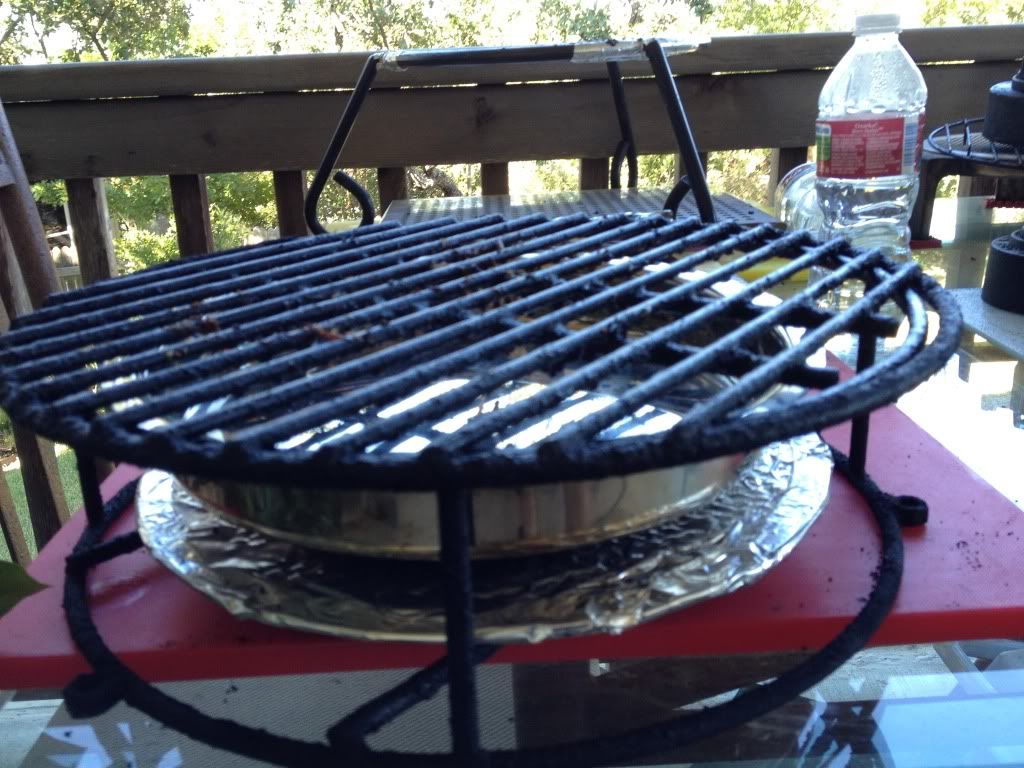 Settled at this temp and held for entire cook