Making pizza tonight and cleaned it out first.
So there's always post after post about not being able to get temps up. Well I always do a full clean ever couple of cooks but today wanted to post some pics if why and what I found.
The holes on the fire box the ones around the slope always get full of ash and you can just sweep around and let ash fall down and then suck or scoop out the bottom vent. But if you don't take it apart you miss all of this. I took a pic after I had already sucked some out, thought it would be a good idea. Behind my fire box I had aha built up all the way to those holes. Almost three inches high. This kills air flow and is biggest problem can't get fire up. Not the pics I really was hoping for but you'll get the idea.
Looking down
From the bottom vent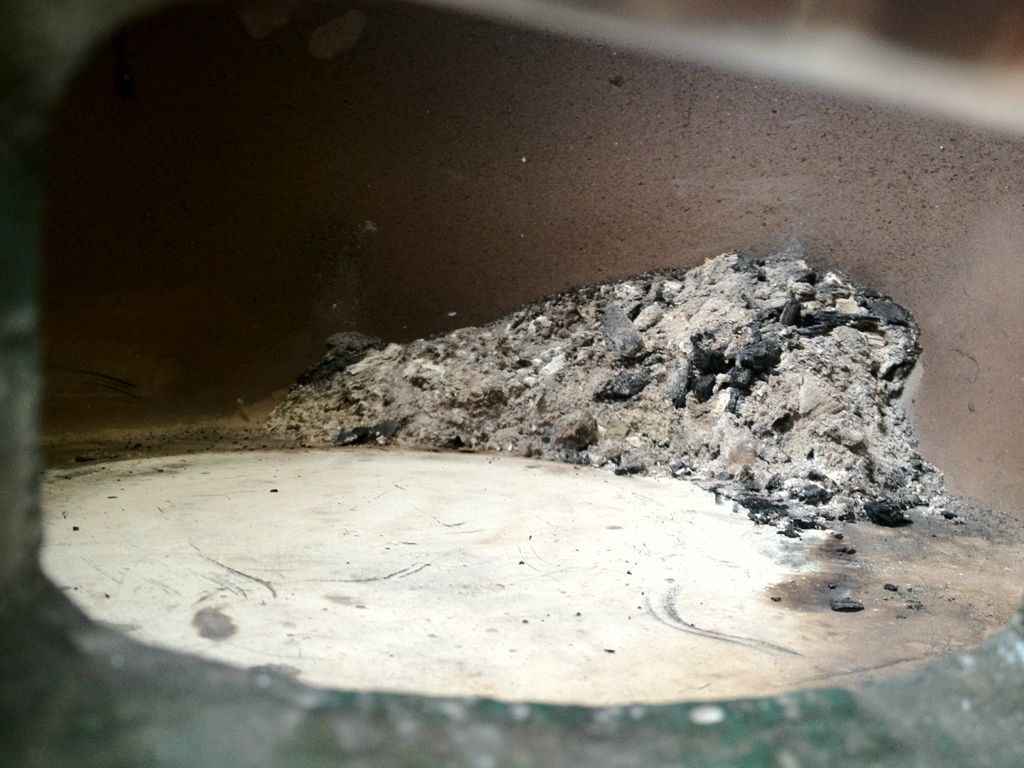 _______________________________________________
XLBGE