Anyone else up eggin'?
Sent the wife out to Central Market for a 5 to 8 point pork butt.. And here's what she brings home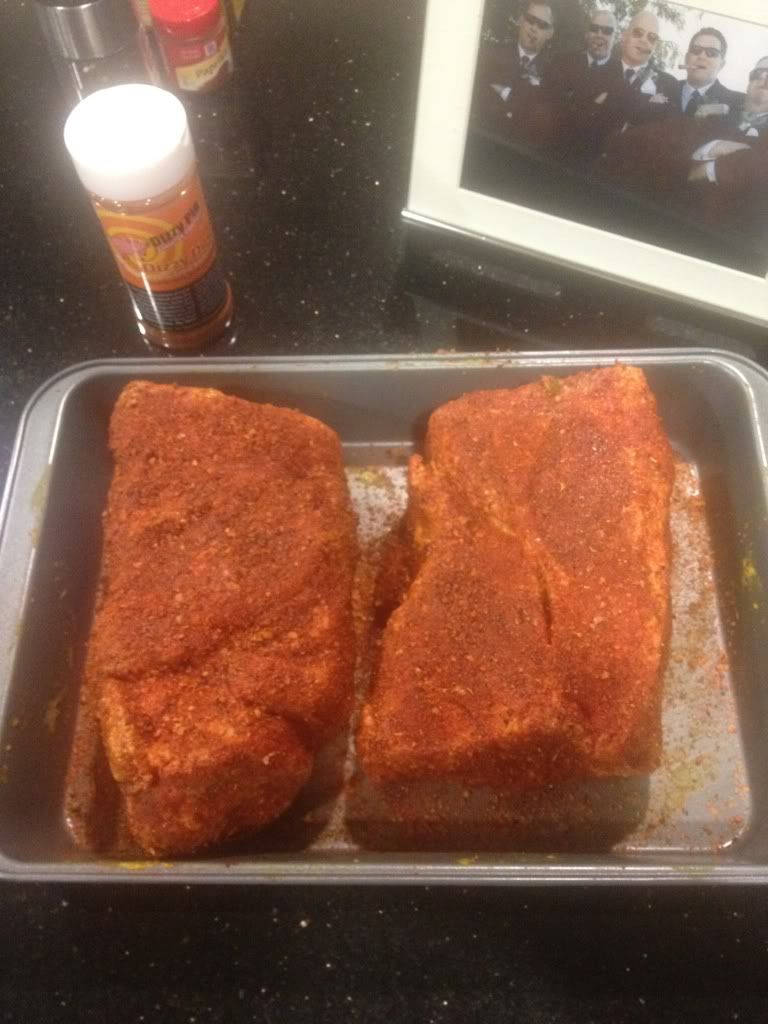 "They add up to 8 pounds"
Gotta love her.
Anyway, smoking these overnight at 275 grid. Got the DigiQ WiFi to take care of all the work, while I sleep tight.
275 grid, mustard, dizzy dust, amd apple / cherry wood - that's it. Egg does the rest.