The pineapple upside down cake was such a success Sunday, I had to follow it up with another dessert. Wasn't sure what it would be till I stumbled on this recipe and I knew I had to make it.
I've been holding out on using the Komodo Sustainable Coconut Charcoal waiting for the perfect cook and it hit me yesterday....dessert would be perfect!!
I broke up about 7 pieces into 3 pieces each to top off my remaining charcoal

Glad I did, because it seem like only the ends would really catch. What surprised me was that it did not spark...AT ALL!! And it gave off a sweet, sugary smell as it burned.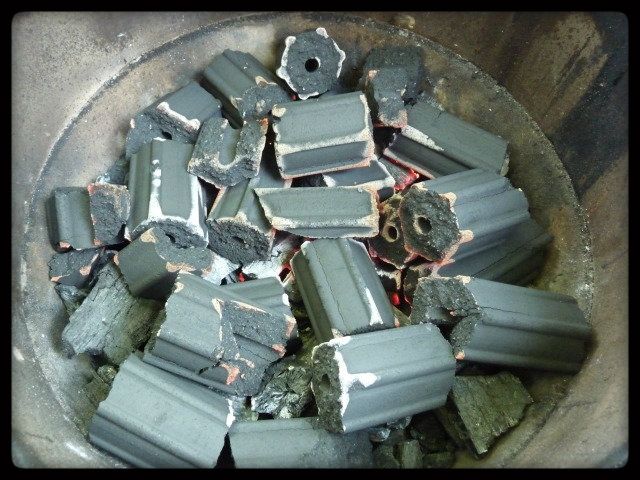 I whipped up the cookie dough and pressed it down into a 10" CI skillet and put it on the Egg at 375ish.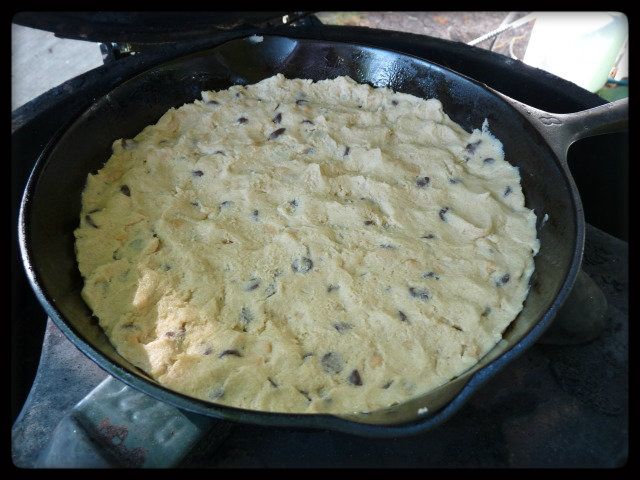 About 40 minutes later it was done.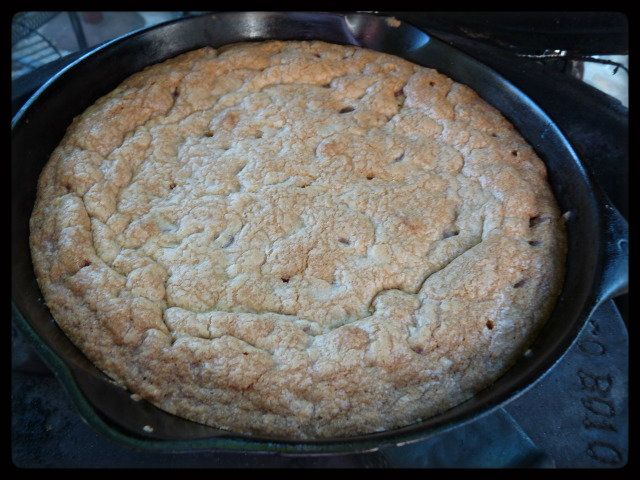 Gotta have some Blue Bell with that

Oh man....this stuff was soooo good! I could have just eaten that for dinner (and might have since Mrs. G was out of town.) Edges had a nice bite to them and the center was moist and chewy. Paired with some ice cream. Man oh man was that good.
And after an almost 4 hour long burn, this was what was left.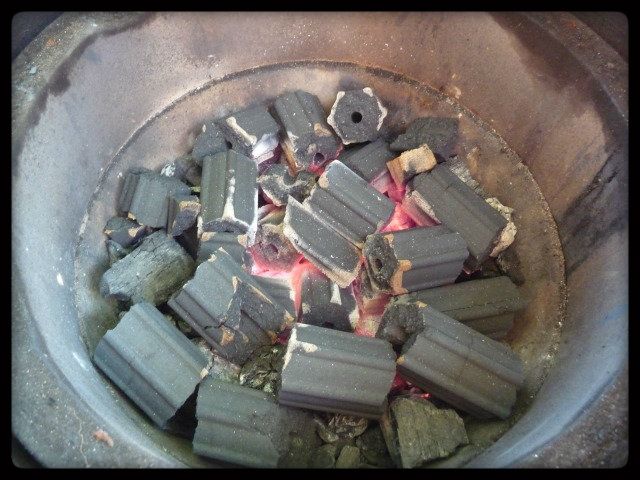 I'm impressed with this charcoal on first use. need to use it some more, but I like it.
For the recipe and more yummy pictures Click HERE
Rowlett, Texas
Griffin's Grub or you can find me on Facebook
The Supreme Potentate, Sovereign Commander and Sultan of Wings