I wasnt planning on doing pizzas tonight, but I found a double batch of dough that I made last week and forgot about...happens quite a bit around here actually because I always have containers of dough in the fridge at different stages of fermentation. This stuff ended up getting a 6 day fermentation...I was wondering how much life would be left in the yeast. Dough is just bread flour, sourdough starter, water and salt...done at 750ish with stone on top of adjustable rig with another stone on the three green feet so it was way up in the dome...
Pepperoni and fresh mozz for the kiddos...
Prosciutto, sautéed Swiss chard, fresh garlic and fresh mozz for mom and dad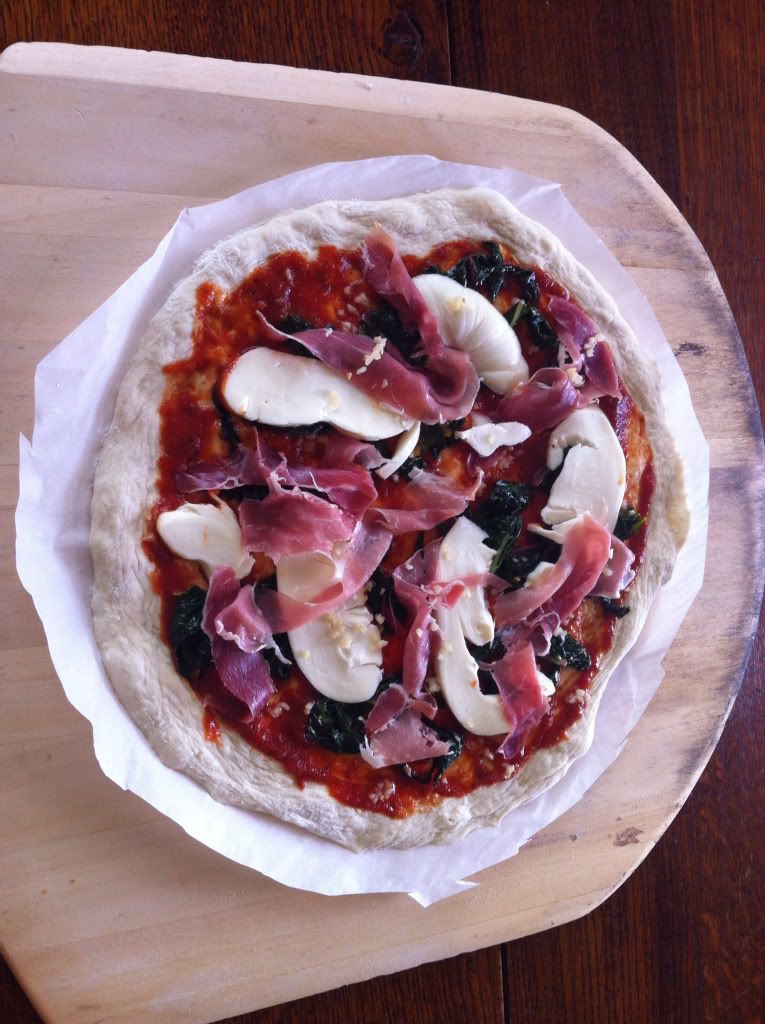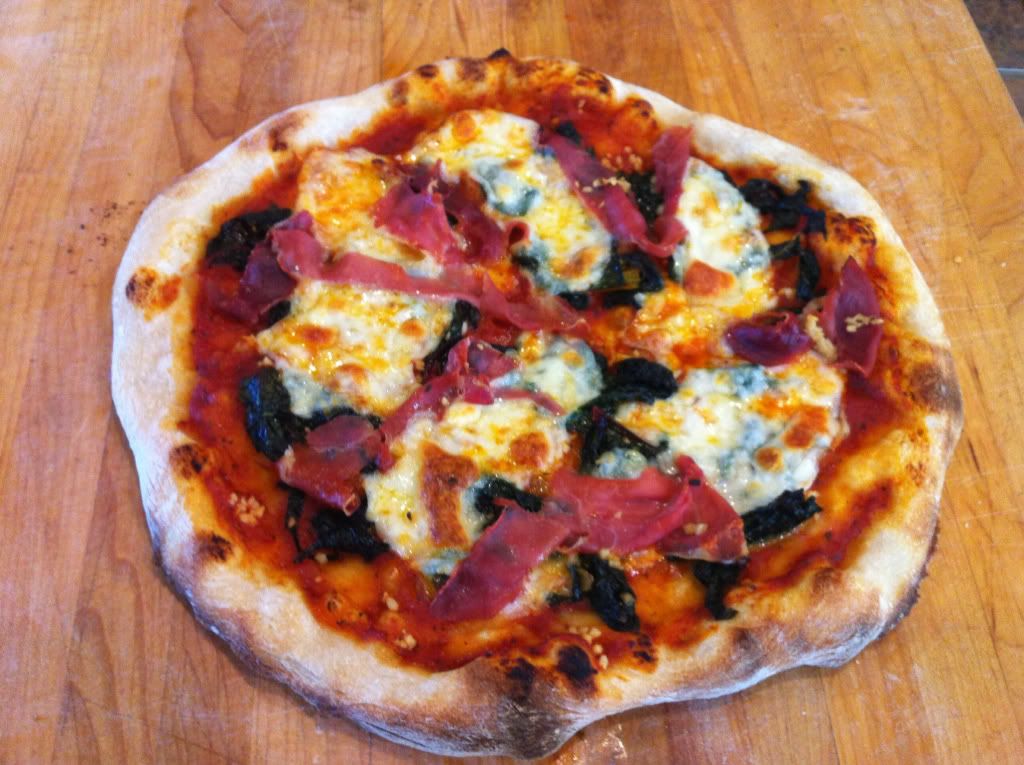 And a bottom shot for those that like that sort of thing...