Been making this recipe in the oven for years and finally decided to make it walk the plank in the egg!
Soaked a cedar plank for 4 hrs: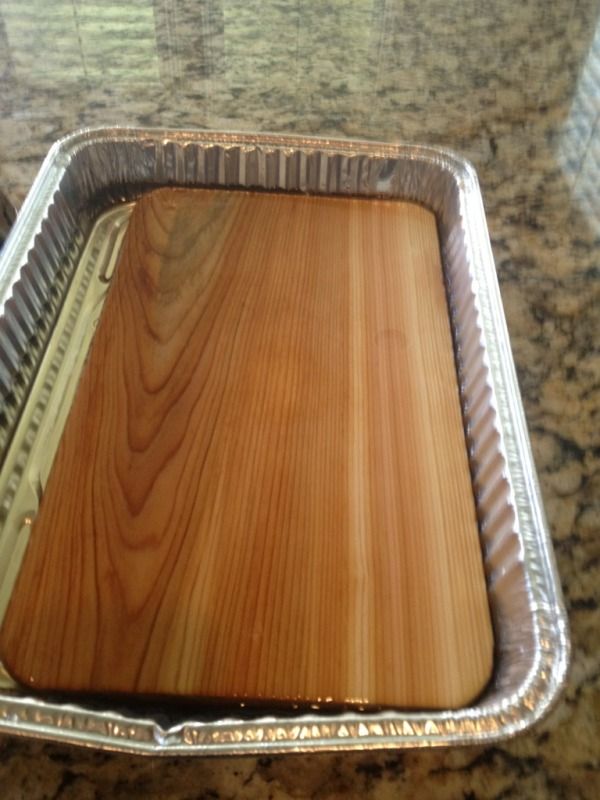 Cut the filet into 4 6 oz portions: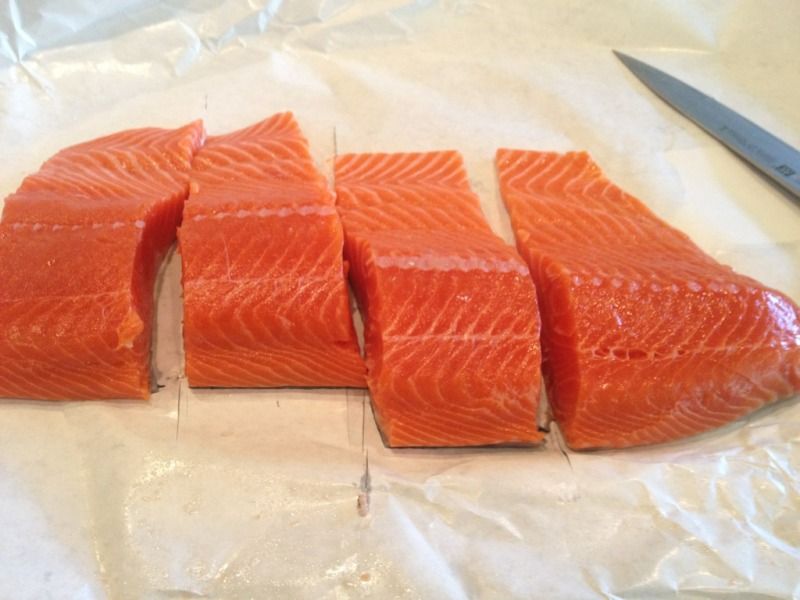 Marinated for an hour in 8 oz of pineapple juice, 2 oz lemon juice and 1 Tbsp Soy sauce: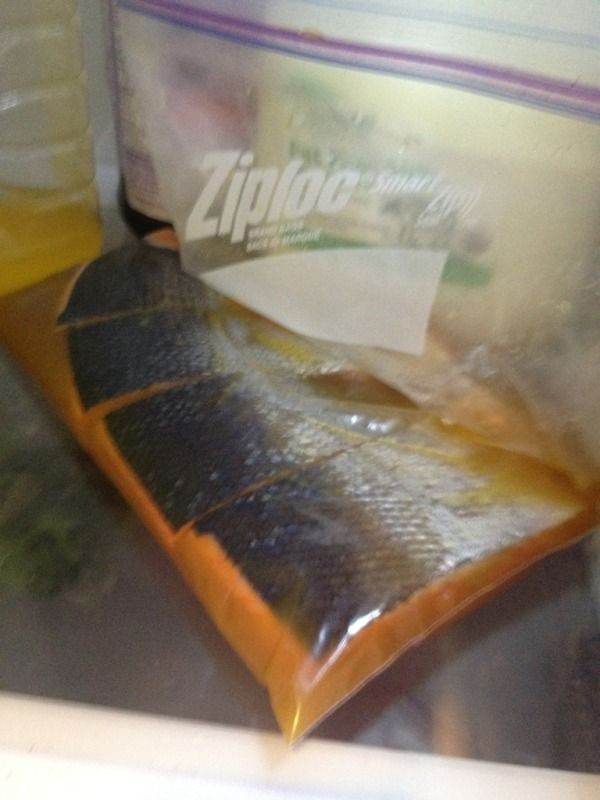 The rub is Brown Sugar, Chili Powder, Cumin, Lemon Zest, Cinnamon, and salt:
Planked and rubbed:
Onto a 400 degree egg, raised direct:
End product after 14 minutes (Poteet Strawberry salad and grilled veggies to round things out) with a side of Lamarca Prosecco!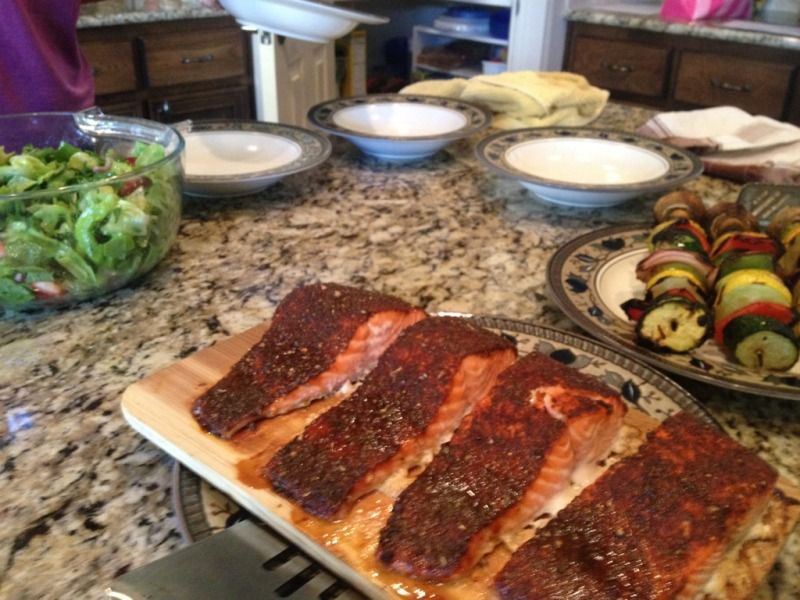 I'll never do it in the oven again...the cedar plank added a nice note and the egg locked in everything good and healthy about fresh salmon.
Healthy all week......ribs tomorrow!!