Hot, hot, hot here!!!
Fire built with peach log and wine oak chips.
First on, butternut squash. Butter, BGE Maple dust and DP, Pineapplehead.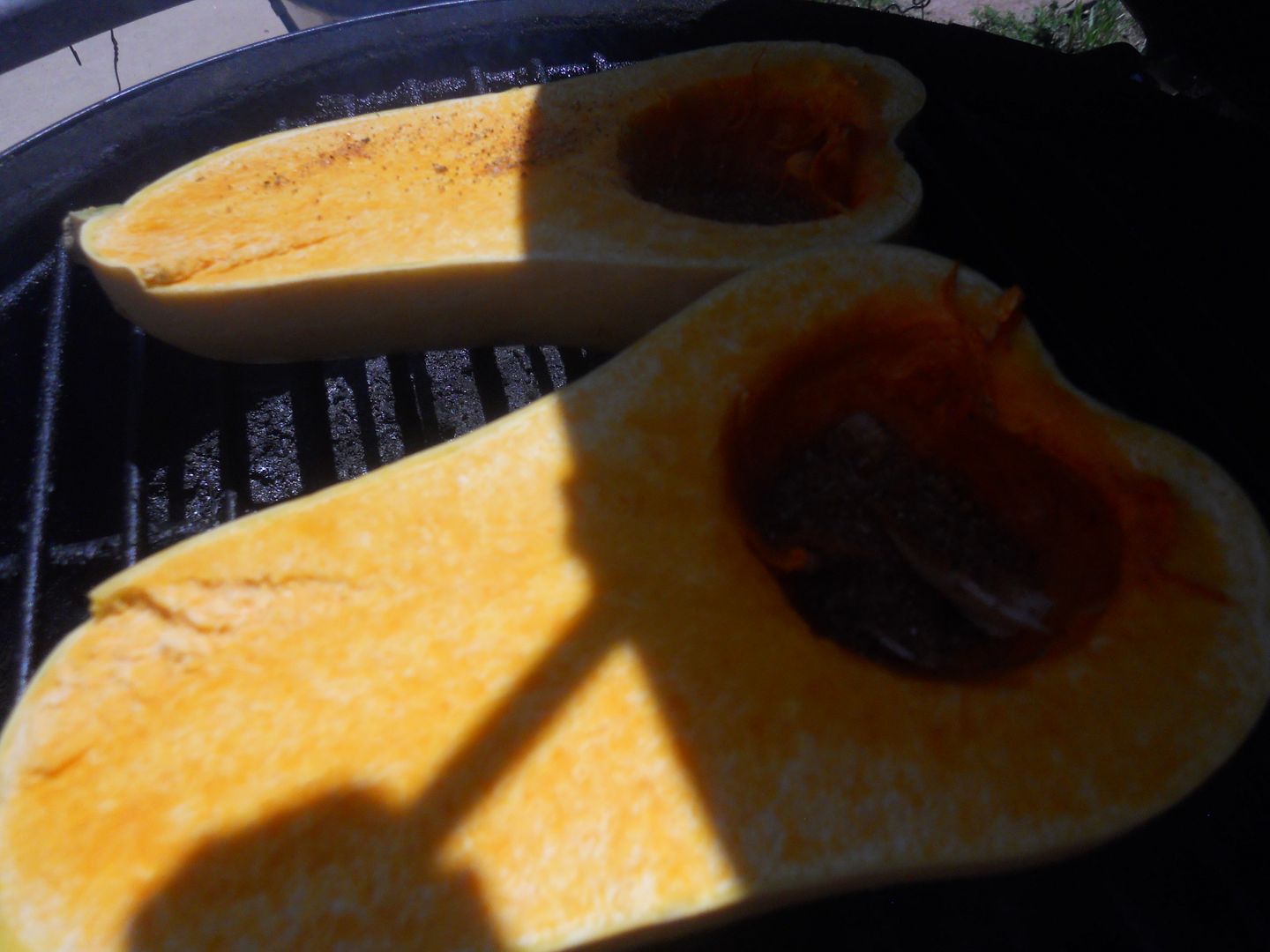 Added calabacita, tomatoes, onion and jalapeno.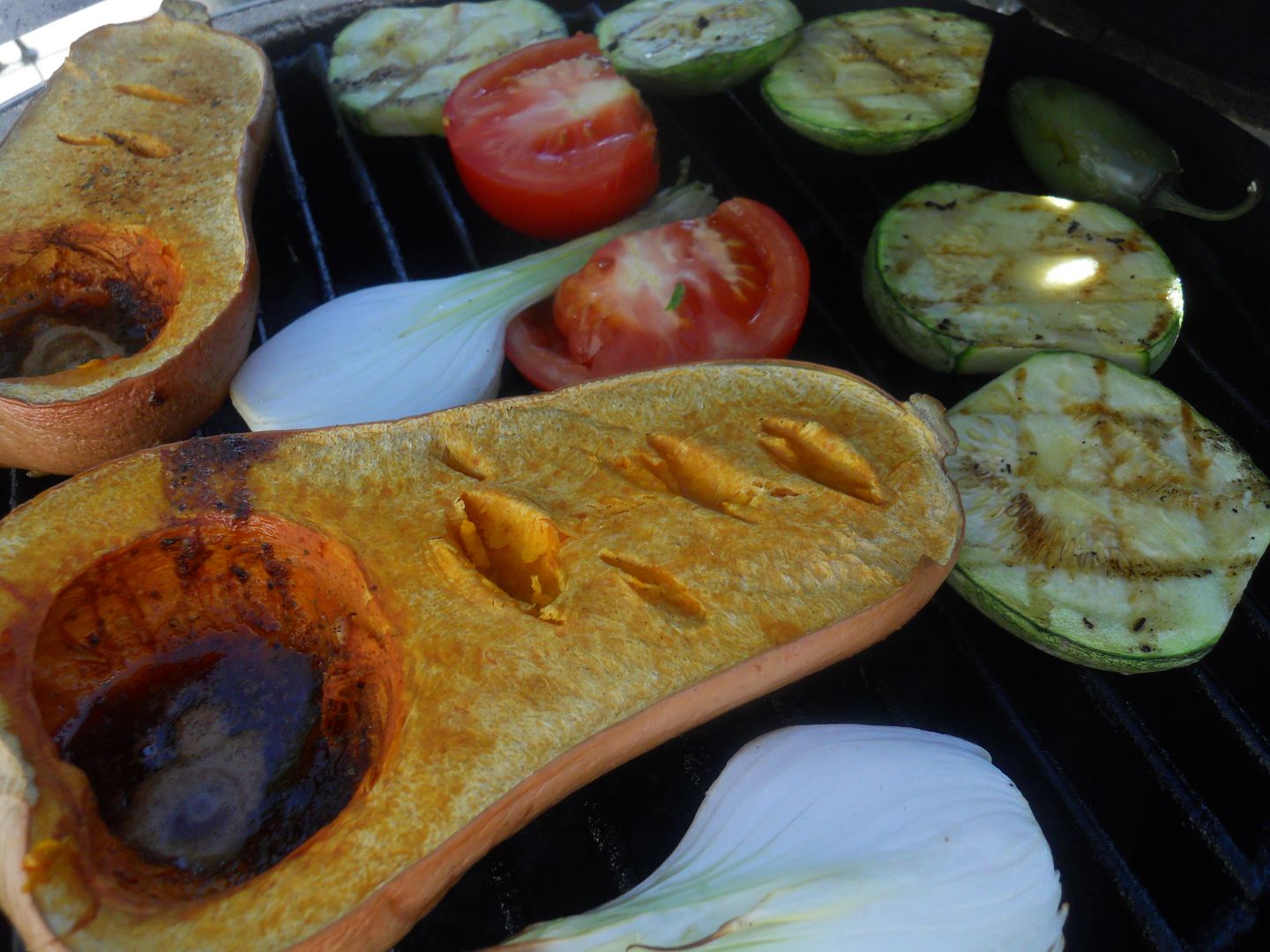 Chopped and shredded.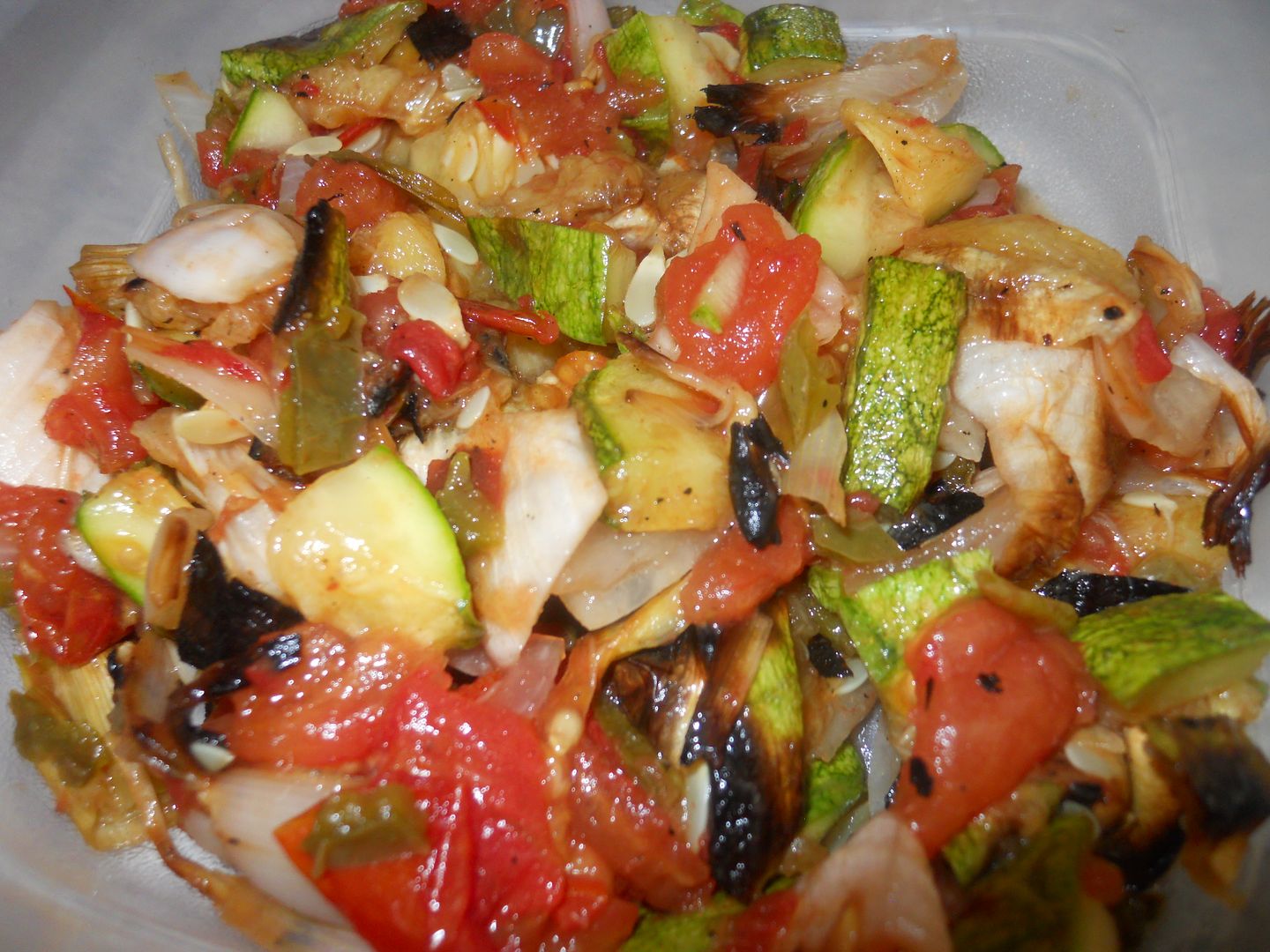 Tiger shrimp, LaBomba style!
Then some bartlett pears and peaches with pineapplehead. topped with Kashi pumpkin granola cereal. DELISH!!!
Happy week to all!!
Denver fest is less than 2 weeks away!!!
Molly
Colorado Springs
"Loney Queen"
"Respect your fellow human being, treat them fairly, disagree with them honestly, enjoy their friendship, explore your thoughts about one another candidly, work together for a common goal and help one another achieve it."
Bill Bradley; American hall of fame basketball player, Rhodes scholar, former U.S. Senator from New Jersey
LBGE, MBGE, SBGE , MiniBGE and a Mini Mini BGE