For those of you that want to try this deboning technique, it definitely gets easier with practice.
I boned another one today and had no problems.
I decided to try another kind of stuffing and it turned out PDG too. I started with fresh spinach (cooked and water squeezed out), shallots, shiitake mushrooms and roasted pine nuts, but soon realized I did not have enough stuffing.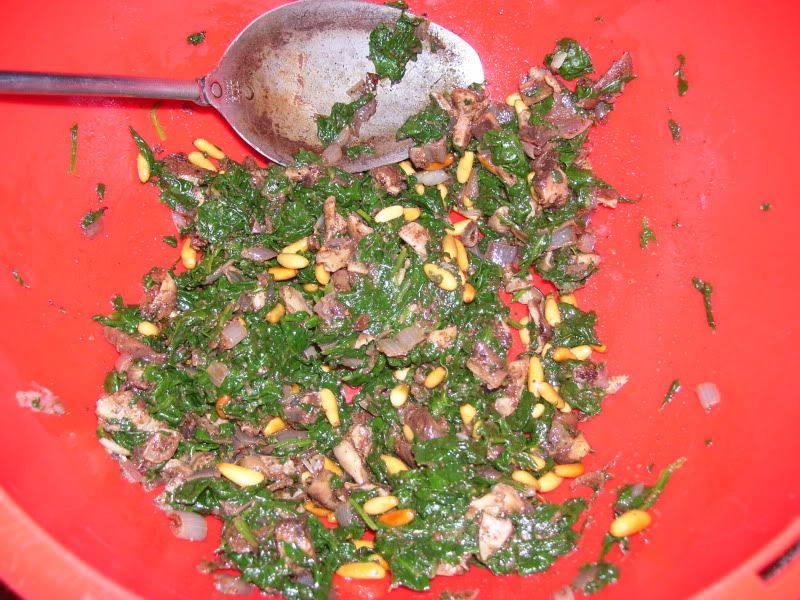 I cut up some white bread and toasted it in the oven...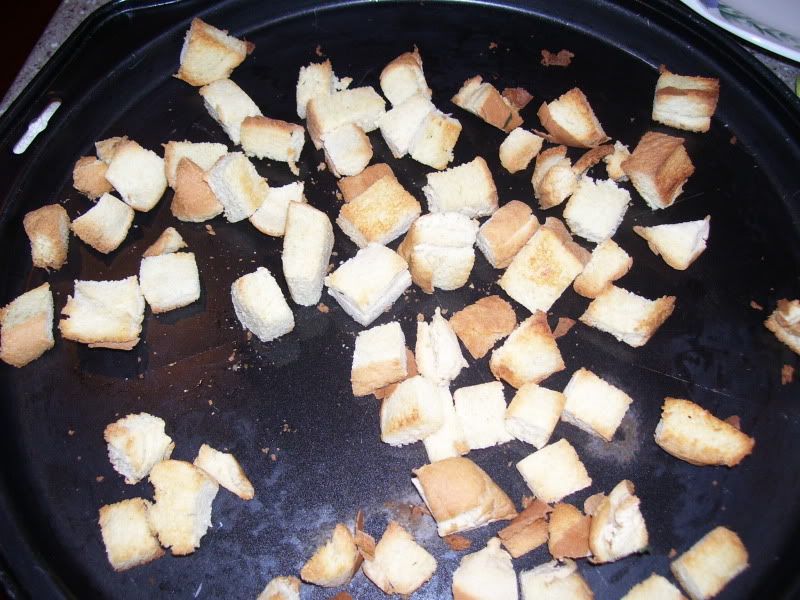 ... and added some Greek feta.
I coated it with EVOO infused with rosemary and then coated it with DP, Shaking the tree. I cooked it indirect at about 450 until it was 160 internal. I used pecan for some smoke flavor.
The stuffing expanded a bit and broke the skin at the legs, but it did not hurt the flavor.