Paella may be my favorite food that I'm never able to make. My wife isn't a huge fan so it always slips down the "list." It's been almost a year since I've made it. The first time I made it was on a stove top...disaster. Next I tried it on my gasser...it was palatable but not exceptional. As they say, The third time is the charm! This Paella was made on the BGE using the guidelines set forth by the Naked Whiz. Great results!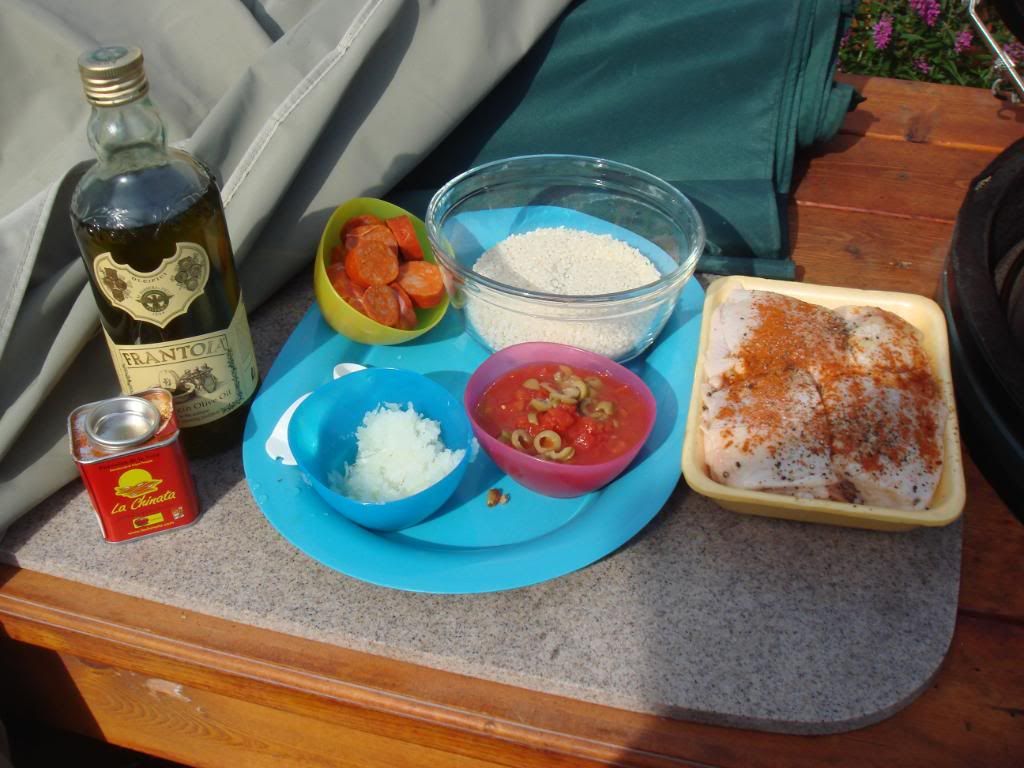 Mis en place setup...sliced spanish chorizo, chicken thighs rubbed in salt pepper and paprika, grated onions, canned tomatoes, sliced olives, Bomba Rice, Pimenton, and saffron stock. The red pepper isn't pictured as it was down in the coals!
Finished it with Garbanzo beans and asparagus...It looked and tasted great! Many more Paellas in my future...sorry dear!