Hot today, I was thirsty. Lipton sun tea hits the spot. Pull up a chair, I'll pour you one.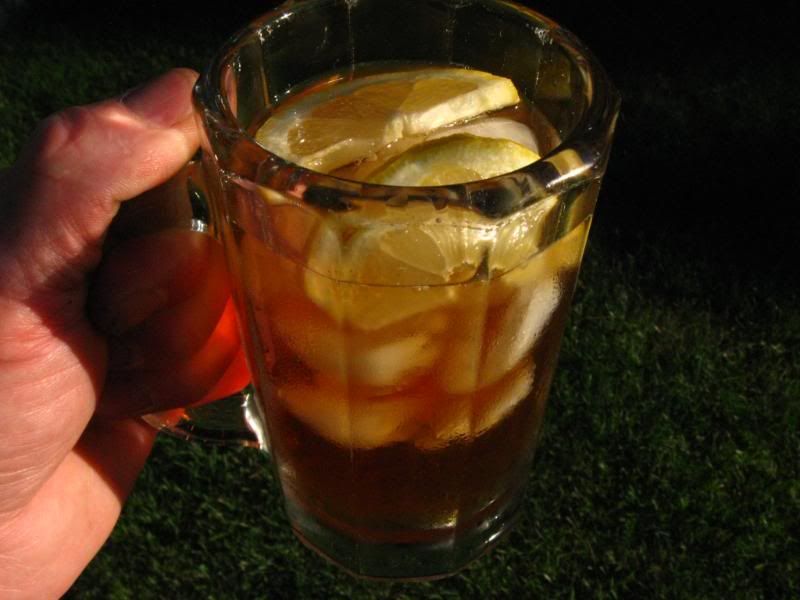 Ok let's set all seriousness aside so I can get down to monkey business.
Fired up the small(love that cooker)for sirloin burger deluxe. 4 quarter pounders getting a sear.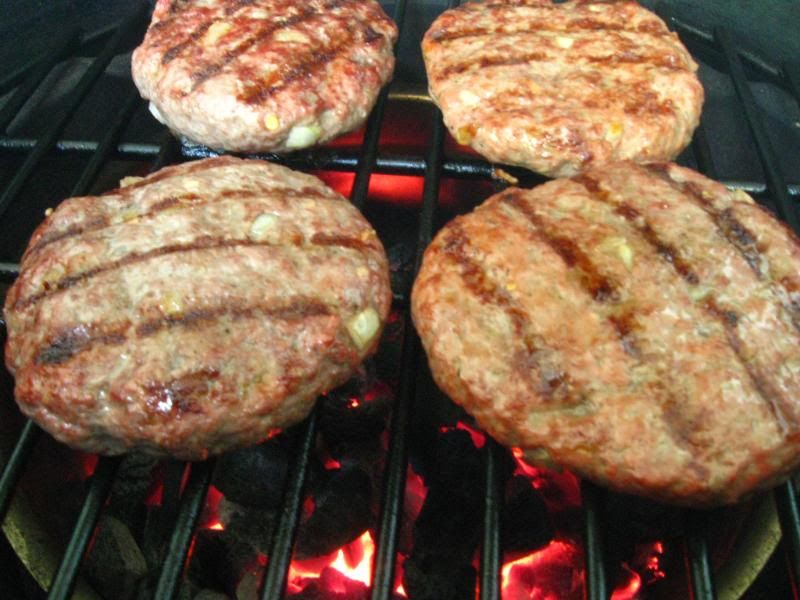 Treat steak like steak I say. Now to roast indirect to finish. I'm skeptical about the rumors of umami and the 5th taste sense. Bunch of hullabaloo. Right now I'm thinking wish I did not add that goofy sauce to the beautiful expensive ground sirloin. :unsure: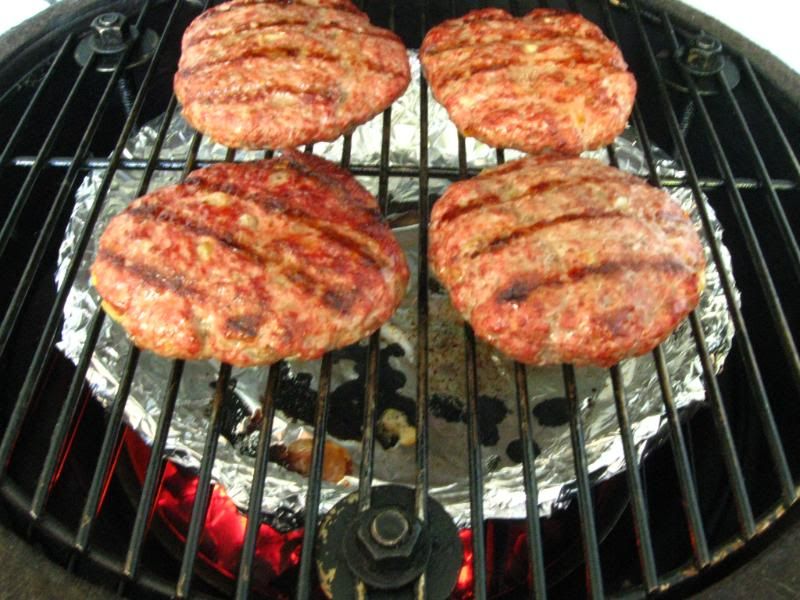 Say cheese.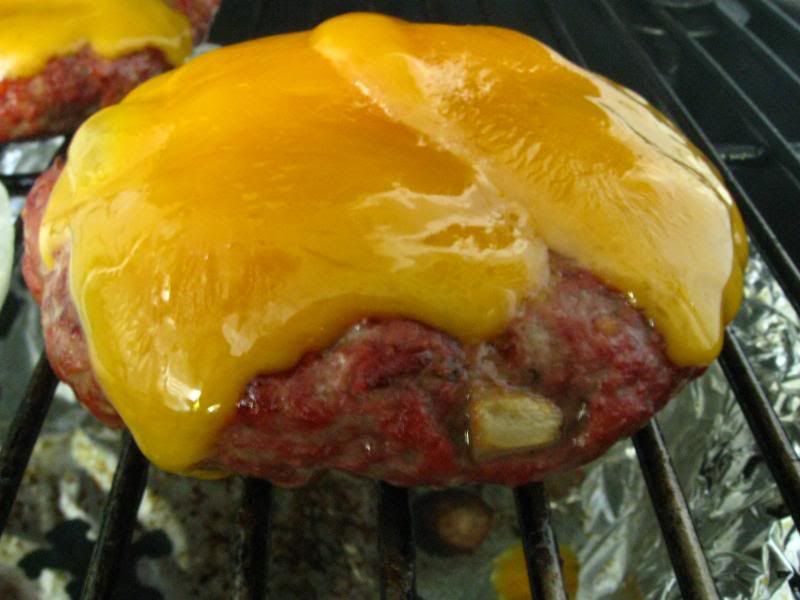 Toasting my buns.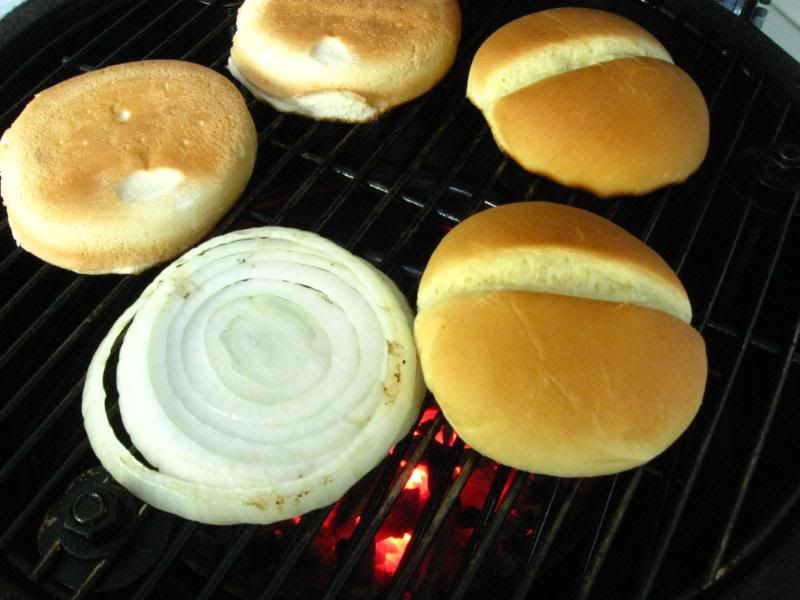 Stacked and ready. Takes two hands to tackle a big delux....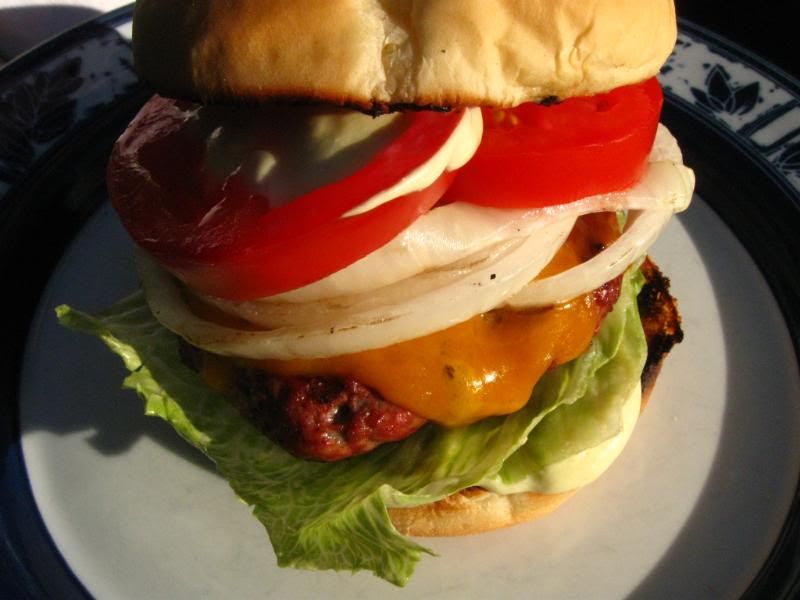 OH BOY! Excellent! I'm sold! :laugh: