My wife's sister and her boyfriend came down to visit us this weekend so I wanted to feature the Egg on the 4th of july. I picked up a nice 9.34 lb brisket on friday night and rubbed it one i got home. I broke my arm playing some pick up basketball last week so i didnt bother trimming it. I will never trim another brisket ever again.
Right out of the bag
Rubbed with a mustard/bourbon/meat sauce and a rub i've been working on. (it's close but it needs a little something)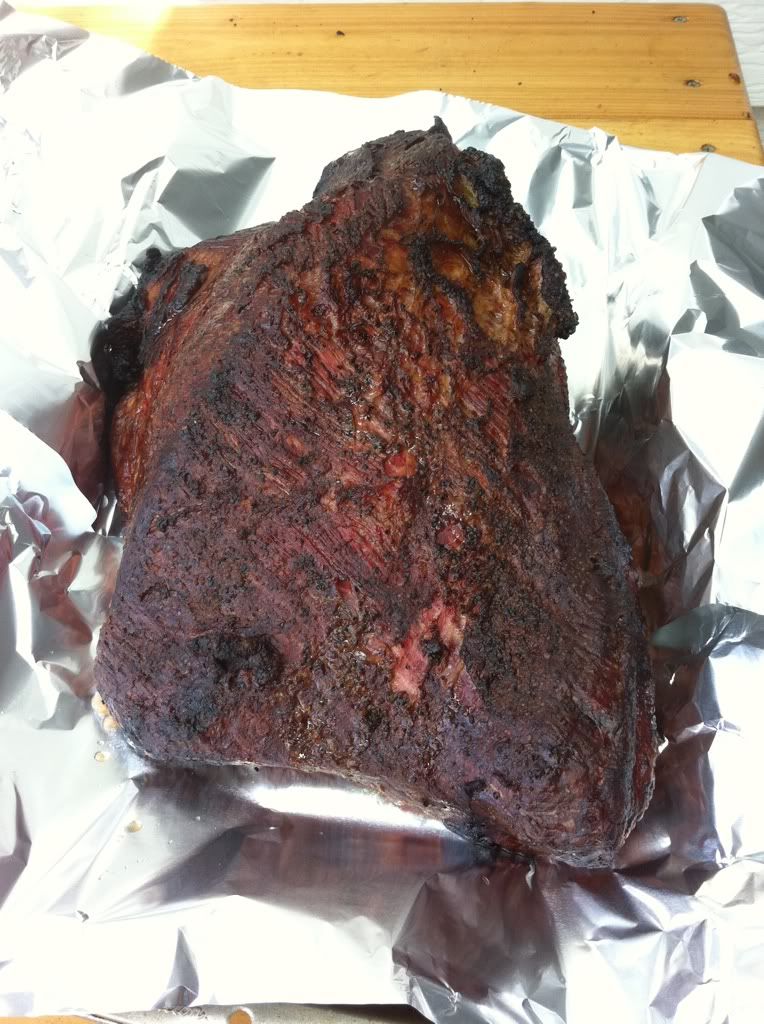 pulled at 194 internal. Foiled and let rest in a cooler for 3 hours.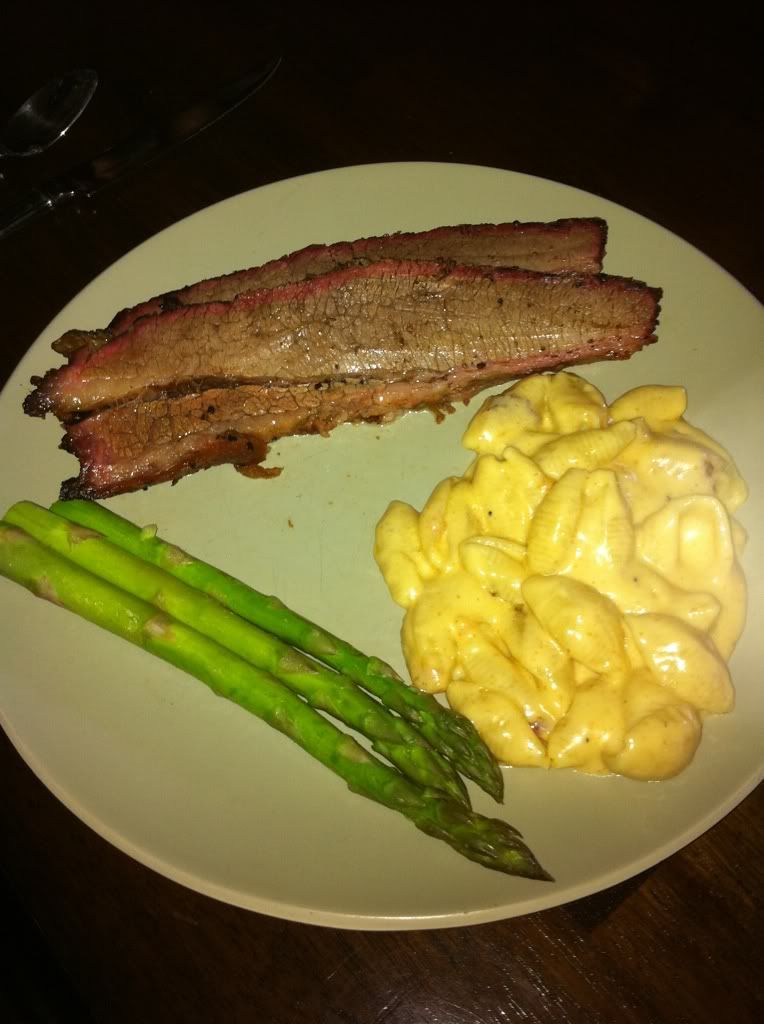 plated with mac n cheese done on the egg and some egged asparagus. My best smoke ring yet.
Sorry no slicing pics. Tough to slice and take pictures with one hand.
Forgot to mention my better half and her sister are both vegetarians so the boyfriend and me had that beautiful piece of meat all to ourselves. Washed it down with a Bell's Oberon and a generous piece of apple pie a la mod.
Happy Egging,
Brett