So my wife's favorite steak is filet mignon. She doesn't care for the great fatty taste of the ribeye so I picked up some filets from the local grass fed beef farm down the road...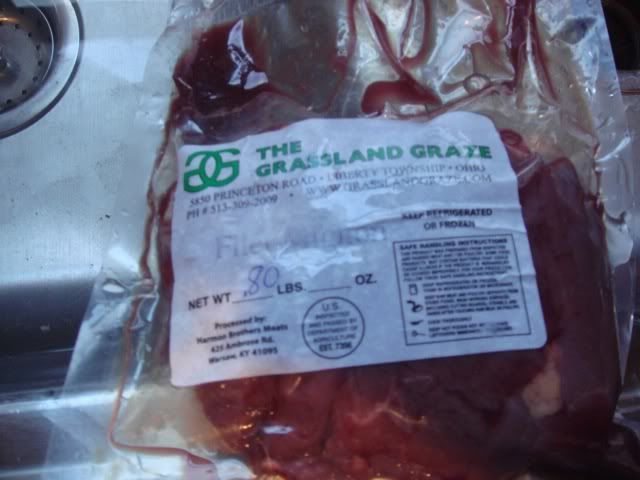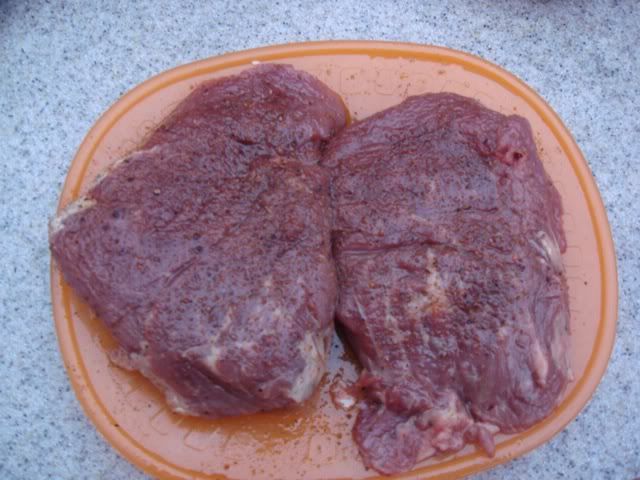 I seasoned them up with a little DP Cow Lick and threw them on a cast iron griddle set on my new CGS Spider...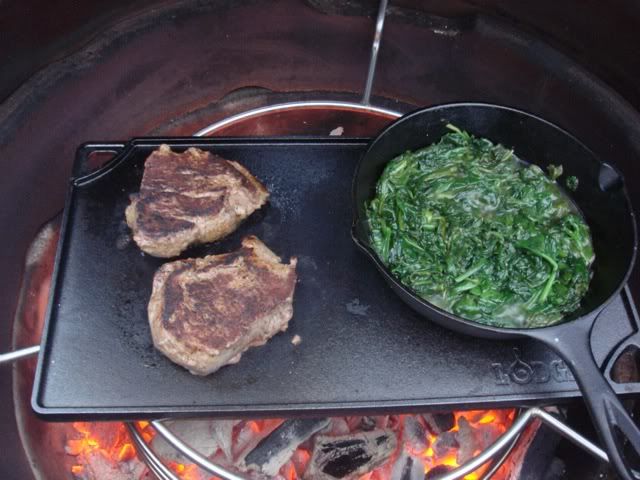 I made some room on the griddle for a small CI pan to wilt some fresh spinach with salt, pepper, garlic and finished with some Champagne vinegar...very good eats!
My wife whipped up some potatoes and we had a great Friday night meal after I got home from the restaurant! Wonderful steak! The local steakery will miss us!